Posted by Jamie Oberdick on 11/24, 2014 at 02:25 PM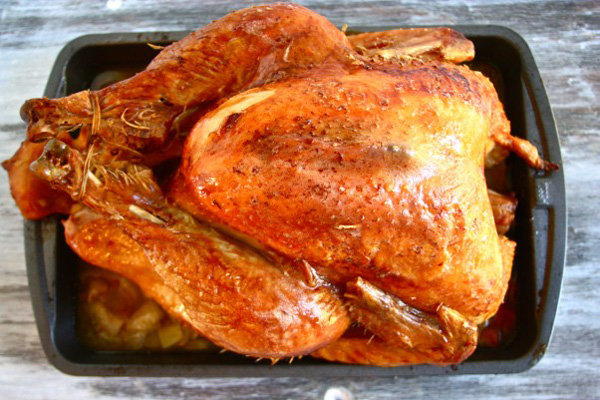 It's likely a bit too late to get a local turkey if you already haven't, but there are a lot of local food items that you can add to your Thanksgiving table. You still have time to head out and pick them out (although based on the weather forecast might want to do it before Wednesday).
Here are five fine additions to your Thanksgiving table from local food producers:
- Bread stuffing with Gemelli Bakers bread: Bread stuffing is a classic Thanksgiving dish, and based on experience, making it with Gemelli's bread ups the quality. You can find Gemelli Bread at a variety of locations, including the Boalsburg Farmers Market (tomorrow from 2:00 p.m. to 6:00 p.m.)

- Spiced apple shrub from Tait Farm Foods: You may think of Tait Farm's shrubs as a refreshing summer beverage, but with the addition of a new variety, spiced apple, shrub has made the leap to a fall-winter drink. Enjoy it with seltzer water, ginger ale, or if you are so inclined, rum.
- Parsnips from Jade Family Farm: Yes, they look like big ugly carrots. Yes, maybe your mother cooked them to death. But parsnips are way underrated and a delicious side dish. All you need to do is roast them with some salt and pepper. The roasting brings out their sweetness. You can find them at the Jade Family Farm stand at the Boalsburg Farmers Market.
- Cranberry wine from Bee Kind Winery: A very nice dessert wine, the cranberry wine from Bee Kind Winery proves that cranberries aren't just for sauce. You can also find this wine at Boalsburg Farmers Market tomorrow.

- Gluten-free macarons from Good Seed Baking Co.: For anyone coming to Thanksgiving who has gluten issues, dessert time can be tough. But thanks to Good Seed Baking Co. in downtown State College, you can find a gluten-free dessert to serve. I recommend the macarons, which go nicely with a warm cup of coffee.
Author: Jamie Oberdick
Bio: Editor, Local Food Journey | Passionate about supporting local food in Central PA