Posted by Kim Tait on 07/26, 2012 at 01:14 PM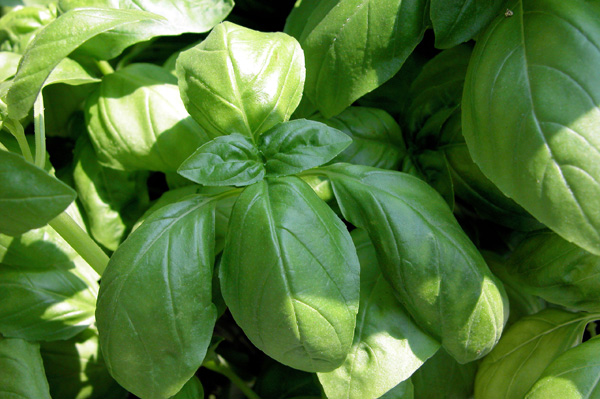 Cooler temperatures and rain offered some much needed relief over the weekend. Fortunately, it was gentle and steady enough to soak in and provide moisture to farmers around the county. The plants in the field should grow like crazy given the forecast for sun and warmer temperatures this week.
As we have been saying all season, the crops are coming on early and fast this year. This week we will have an abundance of basil, carrots and cucumbers. It is a great time to make some pesto, as well as freeze some basil for the winter months.
A very simple way to preserve basil is to make a paste in the food processor using basil leaves and a small amount of water (just enough to blend the leaves into a thick and smooth paste). This paste can then be put in a plastic bag, flattened into a thin layer and frozen, or it can be spooned into individual ice cube trays, frozen and then transferred to a zip lock freezer bag for later use.
This frozen basil can then be brought out in the heart of winter to add to soups and stews, as well as blended with olive oil, nuts and cheese for a fabulous pesto. A little effort now will bring culinary delight come January!
Fresh Basil Pesto
2 cups fresh basil leaves, packed
1/2 cup freshly grated Parmesan-Reggiano or Romano cheese
1/2 cup extra-virgin olive oil
1/3 cup pine nuts, walnuts, or sunflower seeds
3 medium sized garlic cloves, minced
Salt and freshly ground black pepper to taste
Combine the basil, nuts, and garlic in a food processor. Pulse a few times. Slowly add the olive oil in a constant stream while the food processor is on. Scrape down the sides as needed. Add the grated cheese and pulse again until blended. Add a pinch of salt and black pepper to taste.
Makes 1 cup.
Author: Kim Tait
Bio: Co-Founder, Tait Farm Foods and Community Harvest CSA