Posted by Emily Wiley on 06/28, 2010 at 10:55 PM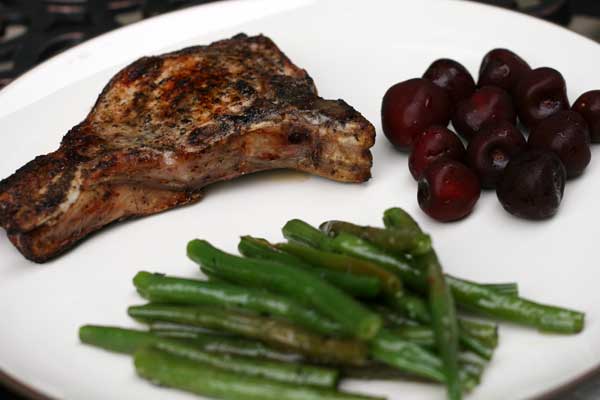 At Cow-A-Hen Farm in Mifflinburg, Bill Callahan believes animals were given legs for a reason.
The corporate businessman-turned-farmer has been raising cattle, pigs, and chickens on his 50-acre farm since 1989. Callahan's cows graze on wild grasses; his pigs play in the mud; and his hens roam free. Callahan has mastered the art of natural grass farming, and his products are higher quality and more nutritious as a result.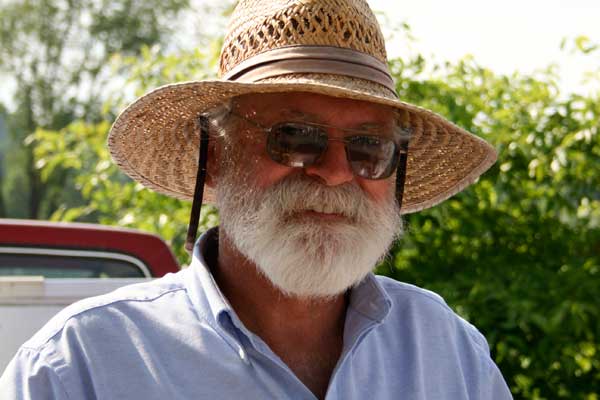 You can find Callahan and his truck of chilled meats at local markets throughout the week.
Last Tuesday I visited him at the Boalsburg Farmers Market and left with pork chops that he had cut that morning. He suggested I simply season the chops with salt and pepper and crushed garlic. My husband seared them on the grill, and we served them alongside green beans from Eden View Organics and cherries from Way Fruit Farm. (Both are also vendors at the Boalsburg Market.)
The cuts were thick, and the meat was tender and succulent. There was no need for a marinade or a spice rub—its natural flavor was satisfying enough.
More Cow-A-Hen Products
Boneless Pork Loin
Spare Ribs
Smoked Sausage
Bacon
Ham Hocks
Chicken Breasts
Cow-A-Hen Farm Certifications
GMO-Free
Integrated Pest Management (IPM)
Pasture Raised
Humanely Raised
Free Range
Certified Organic
Where to Purchase Cow-A-Hen Products
Boalsburg Farmers Market, Tuesdays, 2 - 6 p.m.
North Atherton Farmers Market, Saturdays, 10 a.m. - 2 p.m.
(Watch Video from the North Atherton Market)
Author: Emily Wiley
Bio: WPSU Multimedia Producer | Wife and Mother | Lover of Food and Photography | One-Half of The Culinary Couple