Posted by Local Food Journey on 12/01, 2015 at 02:16 PM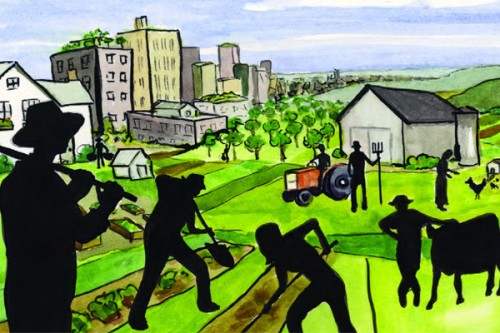 On this Giving Tuesday, here's an opportunity to support a great local food organization with a donation…please see below a note from Jaunette Matis, annual giving manager for the Pennsylvania Association for Sustainable Agriculture (PASA):
PASA's mission to promote profitable farms that produce healthy food for all people while respecting the natural environment means a lot to me. I'm not a farmer, and not a great gardener, so I recognize the need for farmers. Having been a dairy farm laborer's wife for over 16 years I also know the hardships and sacrifices farmers face. Farming is not always an easy life, but it can be so very rewarding and it's something that I am committed to support in every way I can. I support PASA because I want healthy food produced via sustainable farming practices to fuel a vibrant life. Don't we all want that? Won't you help on this Giving Tuesday?
Please consider giving generously. Any contribution you make will be used to help develop educational opportunities with PASA's mission statement as a guide.
There's more! Again this year, PASA has a challenge grant from a member who offered to match up to $10,000 in "new money" we are able to raise. This challenge will apply to any first time gifts to PASA (chance to double your gift!), or the increased amount any current donors are able to contribute with respect to their gifts last year! This is such a tremendous opportunity for any donor who wishes to increase the impact of their contribution to PASA. And we assure you, this is a real deal, not one of those challenges where we get the money either way.
So please consider your positive response right now! If you would like to speak with someone about your previous level of giving, please call our development office at 814-349-9856.
Author: Local Food Journey
Bio: An exploration of what it means to eat local