Posted by Emily Wiley on 06/21, 2010 at 01:48 PM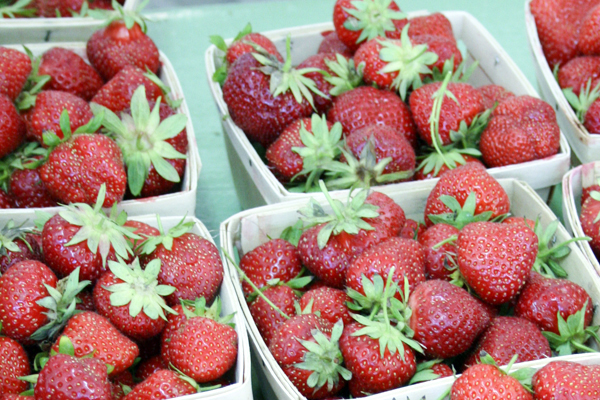 Strawberry season is a short one. Or perhaps it's no shorter than blueberry season or blackberry season, but because the strawberry is my favorite fruit, its season just can't be long enough.
There is a distinct difference between strawberries picked from Pennsylvania patches and those harvested and shipped from California's commercial fields.
Local berries are more vibrant, fragrant, and juicy. They're smaller than their convenience store counterparts, but they pack a much brighter, sweeter flavor.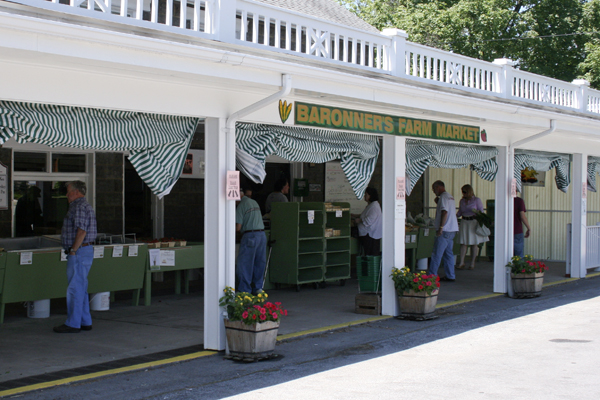 Baronner's Farm Market in Hollidaysburg is just two miles from my house, and I've visited no less than six times since the first week of June. It was established in 1950 by the Baronner family and is currently operated by Robert and Kelly Baronner, third generation farmers.
The family farms fertile fields in rural Blair County and is well known for its strawberries and sweet corn. The berries (and corn) are homegrown, handpicked, and delivered direct from the farm to the market stand located on North Juniata Street.
The Baronners also welcome you to join them on the farm during picking season—sadly that small window of opportunity has already passed. But you can bet I'll be there next June to enjoy my favorite fruit direct from its source.
Do you have a favorite strawberry recipe? Share it with the Local Food Journey! And check back later this week to find out what I've done with the boxes of berries I've bought.
Baronner's Farm Market
1613 N Juniata Street
Hollidaysburg
Hours of Operation
Monday through Saturday: 9am - 5pm
Author: Emily Wiley
Bio: WPSU Multimedia Producer | Wife and Mother | Lover of Food and Photography | One-Half of The Culinary Couple