Posted by Jamie Oberdick on 01/28, 2015 at 03:14 AM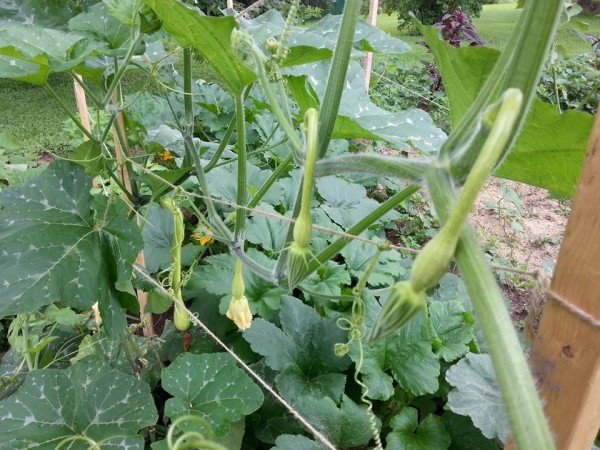 I follow the weather as a hobby, one that admittedly is as much of a passion to me as gardening and cooking. People I know are aware of this quirk in my personality and often ask me about the weather. Recently, they've ask if there's any reprieve in sight from our recent descent into the winter doldrums, and unfortunately for spring lovers, it doesn't appear that we are heading for mild weather anytime soon.
However, even in the greyest and coldest days of winter, we gardeners can find a reprieve in the seed catalog. Now's the time to order seeds, as seed companies are becoming very busy with orders. You really want to have the seeds by March, because some varieties require you start them inside in March/April so they create ripe produce for your summer table.
One of the fun things about gardening is trying unusual vegetables and fruits to put on that summer table. Here are 10 varieties of unusual fruits and vegetables to grow this year (not including any vendors, you can find these easily via an online search):
Falstaff brussels sprouts: Most of you have seen the green variety of brussels sprouts. Falstaff is a purple variety that looks beautiful in the garden and delicious on the plate. This variety has a nutty flavor that is not as cabbage-y as regular varieties.
Tromboncino squash:This squash is both a summer squash and a winter squash. This two-for-one veggie is light green with a small bulb on the end in the summer, when it can be harvested once it is 10-12" long and used as a zucchini. Then, in autumn, you can harvest it once it reaches up to 3-4' long as a winter squash, using it for pies, casseroles, and soup.
Cutting celery: Growing celery can be a real challenge but this European variety, also known as leaf celery, is very easy to grow. It has a pleasant celery flavor and you can use both the leaves and the hollow stems in things such as soup, potato salad, and rice dishes.
Red malabar: This is a vining green with beautiful red stems. A tasty salad green, it also is very ornamental. If cooked, it can be used as a thickener similar to okra.

Cossack pineapple ground cherry: The ground cherry is an underrated fruit but is picking up a renewed reputation as a delicious variety that can be used for pies, jams, or eaten out of hand. The berry-like fruit grow inside a husk.

Marina di Chioggia pumpkin: Known in the Italian coastal town of Chioggia as the "sea pumpkin", this is one unusual pumpkin. Color can range from deep green to aquamarine and they are covered with bumpy warts. Inside, their flesh is sweet and great for desserts or making pumpkin ravioli.
Yellow seed mustard: This is the variety of mustard that is grown for the seed. And the seed is the main ingredient in mustard. Grow some of these plants and harvest the seed, and you can make your own spicy mustard.
Martin's carrot pepper: Yes, this Lancaster County Amish heirloom hot pepper does indeed look like a carrot. At one time, they were popular when pickled and filled with peanut butter as a snack for Pennsylvania Dutch gentlemen to enjoy with their beer. But, they make a great salsa pepper too.
Hutterite soup bean: This is a bush variety and is so called because the seeds of this bean were saved by the Hutterite community of Anabaptists. They are, in my opinion, the best of the soup beans as they make an incredible, creamy white bean soup.
Garden peach tomato: This tomato really does look like a peach, complete with fuzz! They have a very nice, sweet flavor and go well in summer salads.
Author: Jamie Oberdick
Bio: Editor, Local Food Journey | Passionate about supporting local food in Central PA