All Posts by Christina and Erin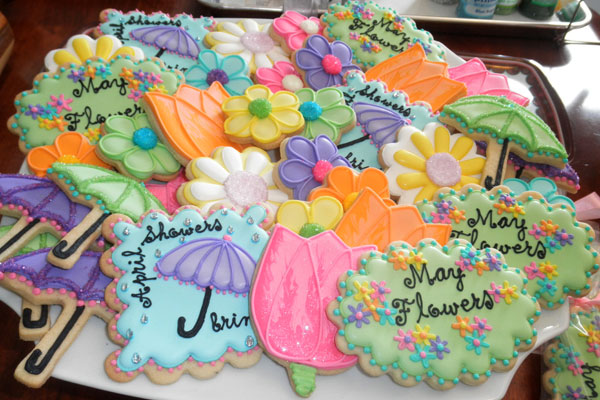 Want to add a personal touch to an upcoming wedding reception or baby shower? Searching for a dessert to serve at your next holiday party? Or just looking for a tasty treat for a special someone? Anne Yorks of Flour Box Bakery has hand-iced sugar cookies for every occasion.
Continue Reading: Flour Box Bakery
Posted by Christina and Erin on 04/27, 2011 at 05:55 PM
Tags: cookies |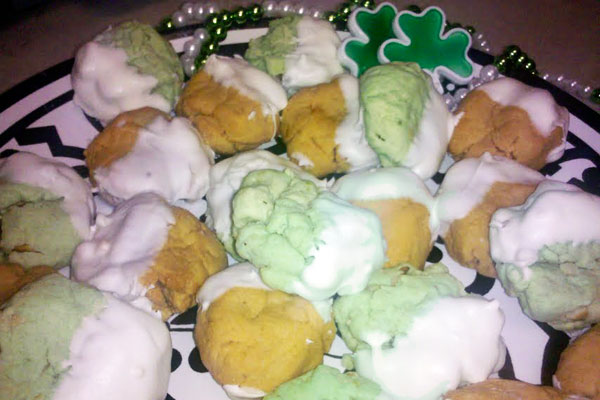 Get into the spirit of Saint Patrick's Day with these festive cookies! Pistachio pudding provides the green coloring, but you could substitute another flavor like lemon or butterscotch.
Continue Reading: Green Week: Pistachio Cookies
Posted by Christina and Erin on 03/17, 2011 at 01:55 PM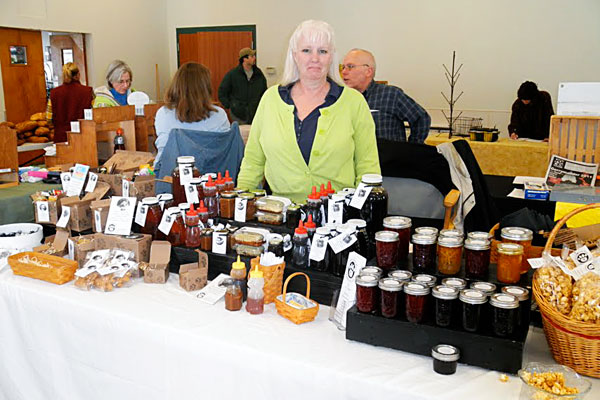 Jacki Mack and her husband, Hal, started their business, Dawg Gone Bees, after Hal's grandfather passed away two years ago. They adopted his passion for honey making and moved equipment from his home into theirs.
Jacki always wanted to launch a family-owned business, and that's just what they did. The Macks even included their four-legged friends in their venture. Each product is named for one of their dogs: Penny, Nebula, FlipFlop, MJ, and Lucky. And they donate a portion of their profits to the SPCA!
(Continue reading for a Q&A with Jacki Mack and to see photos of their products.)
Continue Reading: Dawg Gone Bees
Posted by Christina and Erin on 03/04, 2011 at 09:31 PM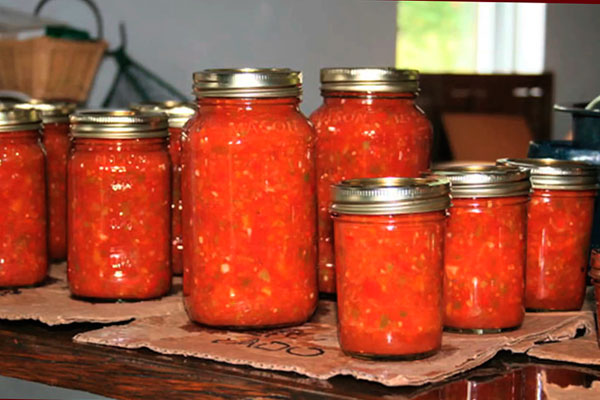 Looking for quality homemade salsa and hot pepper jelly? Janet Robinson, owner of Piper's Peck, started her pepper business in 1998. She grows nine different varieties of peppers at her farm in Bellefonte. Her products include salsas, pepper jellies, fruit jellies, sauces, relishes, and even fudge! Stop by one of the many local farmers markets to meet Janet, or order online at www.piperspeck.com.
Continue reading to see a video interview with Janet.
Continue Reading: Piper's Peck in Bellefonte
Posted by Christina and Erin on 02/26, 2011 at 04:58 AM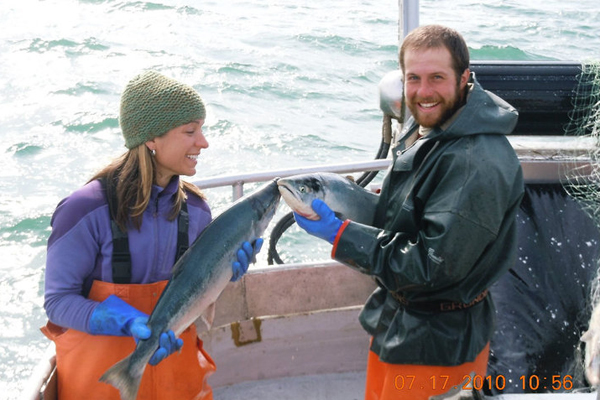 Wild For Salmon is one of the busiest vendors at the Boalsburg Farmers Market. Despite the rush of customers last Tuesday, Jenn Kurian, co-owner of Wild For Salmon, spent some time answering our questions. As customers purchased salmon salad, salmon fillets, and salmon burgers, Jenn discussed the benefits of wild salmon versus farm-raised salmon. Jenn and her husband, Steve, are from Bloomsburg and spend their summers on the Alaskan waters in order to supply us with the best sockeye salmon each year.
Continue reading to watch a video interview with Jenn Kurian, and visit their website for recipes.
Continue Reading: Wild for Salmon
Posted by Christina and Erin on 02/02, 2011 at 03:18 PM
Page 1 of 1 pages