Conversations LIVE
Cancer Treatment
Originally aired November 15, 2012
Nearly fourteen million people in the United States have survived cancer, a number that has quadrupled in the past several decades, and is expected to reach eighteen million by 2022. Join Patty Satalia and guests as they talk about traditional, complementary, and alternative methods of cancer treatment. They'll also take your questions.
Panelists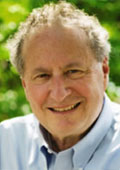 Ralph W. Moss, Ph.D.
Leading author and consultant on cancer treatment and alternative cancer therapies, Dr. Ralph Moss, has written numerous books on the subject of cancer, including a guidebook titled The Moss Reports, which provides consumer information on more than 200 specific kinds of cancer.
Moss's most recent book is Customized Cancer Treatment, on chemosensitivity and resistance assays for cancer. He is also the author of Antioxidants Against Cancer, Cancer Therapy, Questioning Chemotherapy, and The Cancer Industry, as well as the award-winning PBS documentary The Cancer War.
Moss has a particular interest in international developments in integrative oncology. He tours clinics around the US and the world looking for advanced cancer treatments for his phone consultees and for readers of his newsletter, blog, magazine column and Moss Reports.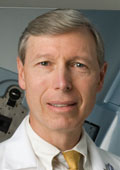 Jerome Derdel, M.D.
Dr. Jerome Derdel has been the director of Radiation Oncology at Mount Nittany Medical Center in State College since 1994. Dr. Derdel is also an assistant professor of radiology at Penn State's College of Medicine.
Dr. Derdel and the rest of the Mount Nittany Health oncology team has recently expanded Mount Nittany Health's long-time partnership with Penn State Hershey by including their medical oncologists as partners in care, together under one roof with the new Lance and Ellen Shaner Cancer Pavilion. This shared space promotes patient planning and optimizes coordination of care.
Dr. Derdel is a member of the American Brachytherapy Society, American Society of Oncologists, and American Society of Therapeutic Radiology & Oncology.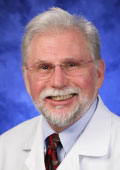 Witold Rybka, M.D., F.R.C.P.C.
Dr. Witold Rybka is a Penn State Professor of Medicine and Pathology; Director of the Bone Marrow Transplantation Program; and Chief Quality Officer at the Penn State Hershey Cancer Institute.
Dr. Rybka specializes in hematology and oncology. He also provides services related to bone marrow disorders, leukemia, stem cell transplantation, medical oncology and cancer screenings and treatment.
Host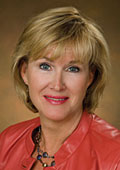 Patty Satalia
During 30 years in broadcasting, Patty Satalia has worked as a news anchor, talk-show host, public affairs manager, and producer.
She has conducted more than 5,500 interviews for WPSU and has earned Mid-Atlantic Emmy Awards for public affairs and entertainment programming.
Additional Resources
Next Conversation:
Thursday, February 26 at 8pm
Questions for the Panel
Past Conversations
Season 4
Season 3
Season 2
Season 1