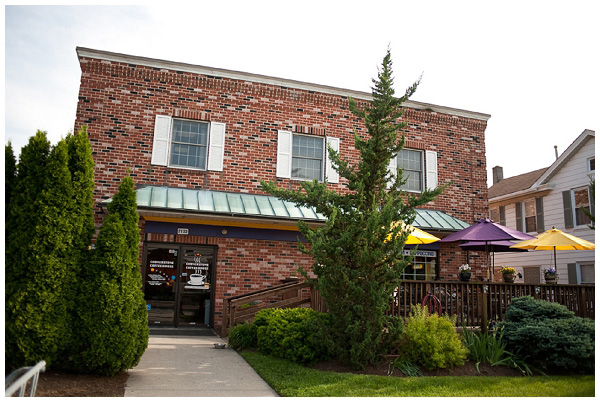 Located just across the river from Harrisburg, Cornerstone Coffeehouse offers a wide variety of food, drink, ice cream, and desserts. Correction: This place has a mind-boggling array of food choices.
Continue Reading: The Great Coffee Adventure: Cornerstone Coffeehouse in Camp Hill
Posted by Naomi Elle Schwartz on 06/19, 2012 at 10:37 AM
Tags: coffee |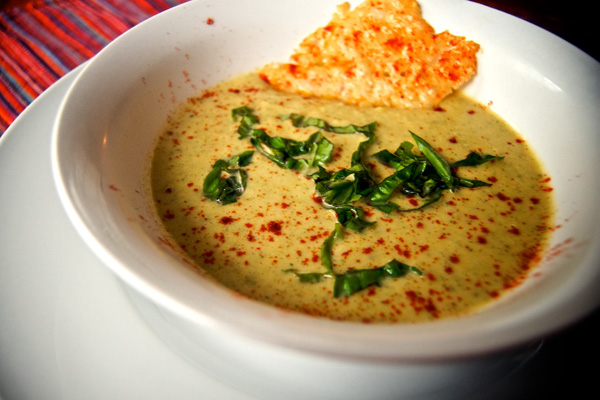 Making soup is one of my greatest pleasures. After you know the basic models and processes, you can do just about anything and use up just about anything. Plus, it is obviously about the best comfort food you can find.
Continue Reading: Corn and Zucchini Bisque
Posted by Kristin Camplese on 06/18, 2012 at 08:00 AM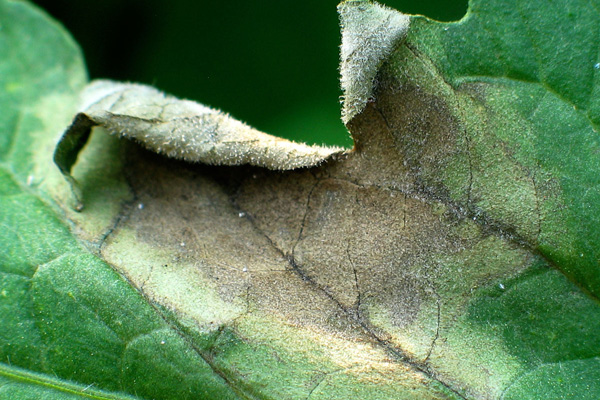 The rain has finally let up, but not before it brought imminent danger to certain crops. The word in the farmosphere is that late blight has been sighted in certain central Pennsylvania counties.
Continue Reading: The Disease That Must Not Be Named
Posted by Tony Ricci on 06/15, 2012 at 08:00 AM
Tags: farming |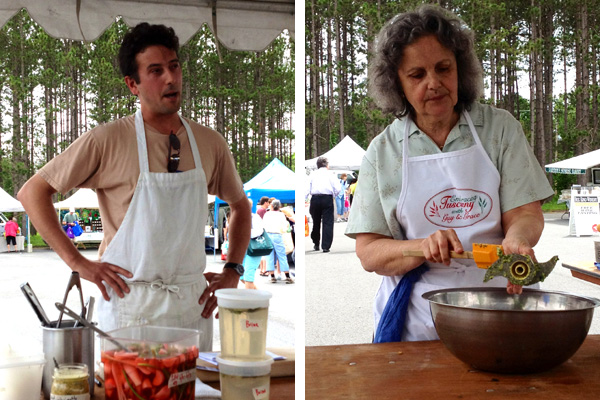 The Boalsburg Farmers' Market welcomed Mark Johnson and Grace Pilato to the new Learning Kitchen on Tuesday afternoon to showcase a variety of recipes featuring local ingredients.
Johnson, chef at Elk Creek Café + Aleworks, and Pilato, local chef and cooking instructor, demonstrated how to use and prepare products from market vendors like radishes, garlic scapes, beets, and basil.
Continue Reading: The Learning Kitchen at the Boalsburg Farmers' Market
Posted by Cara McShane on 06/14, 2012 at 09:41 PM
Page 129 of 211 pages « First < 127 128 129 130 131 > Last »