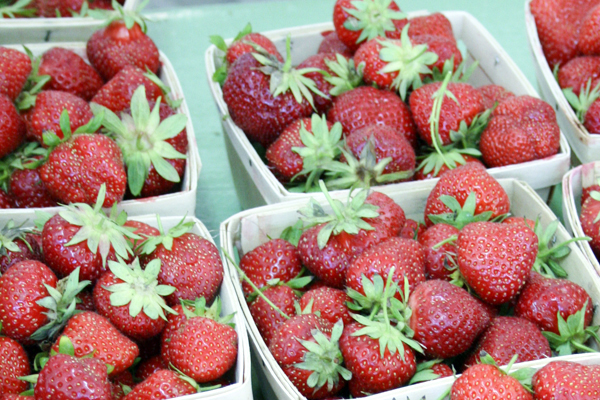 It's getting to be that time of year. You know that time when you are out hiking and you're keeping your eyes peeled for them, or waiting patiently at your local farmers market for them to arrive. It's that time that strawberries can be found.
Continue Reading: Strawberry fields producing now
Posted by James Sechrengost on 06/21, 2013 at 08:30 AM
Tags: strawberries | recipe | memories |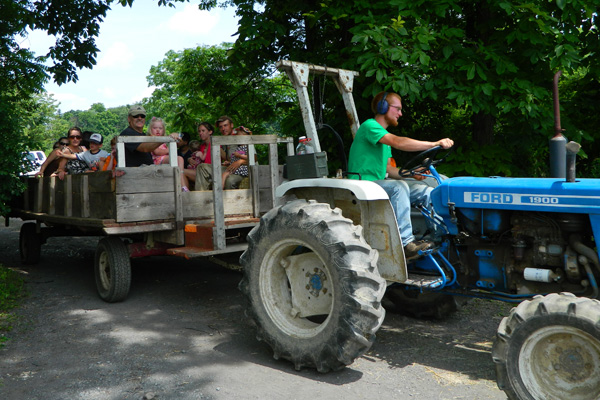 This Saturday, June 22, Tait Farm Foods will hold a Summer Solstice Celebration out at the farm to benefit the Centre County Farmland Trust. On a beautiful day last Saturday I went out to Tait Farm to talk to Kim about this event, and why farming and supporting our local farms is a vital to our community. To listen, click on the "play button" below.
Continue Reading: Interview with Kim Tait on Summer Solstice Celebration, local food economy
Posted by Jamie Oberdick on 06/20, 2013 at 01:29 PM
Tags: TaitFarm | SummerSolstice | event | localeconomy | audio |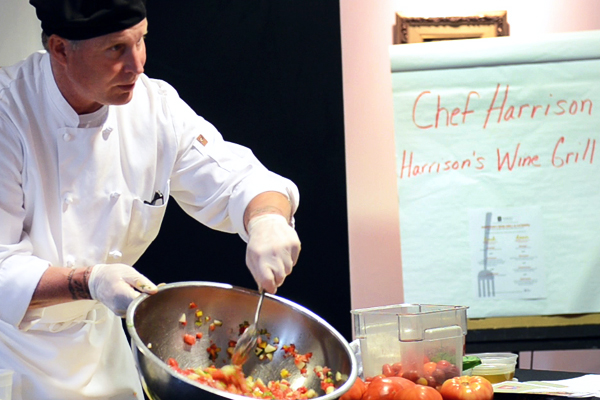 During this first annual Happy Valley Culinary Week, chefs demonstrate and celebrate the art of cooking local food. Chef Harrison Schailey of Harrison's Wine Grill and Catering demonstrated how to make gazpacho during the event. His restaurant, Harrison's Wine Grill and Catering, was one of several in State College and Bellefonte to offer a discounted, fixed-price menu that featured local options.
Continue Reading: Local Food Video: Chef Harrison demonstrates his tasty skills during Happy Valley Culinary Week
Posted by Jessica Paholsky on 06/19, 2013 at 10:26 AM
Tags: Culinaryweek | 2013 | Harrison's | video |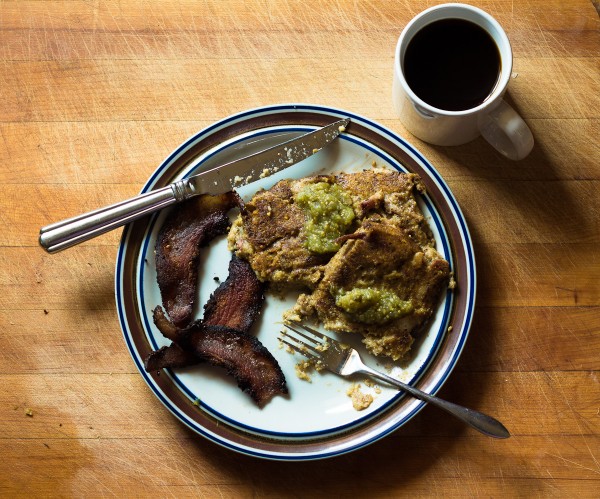 Editor's Note: Nick Benard of Bellefonte is a new writer with Local Food Journey. Nick has a local food blog called the Culinary Pen, and is interested in home cheese making with local raw milk, curing meat from local farms, gardening, and home butchering. With this post, he talks about his love of a real Pennsylvania food, scrapple, and offers a recipe to make your own.
I love scrapple. Not just for the savory taste, but also for what it represents: a need to use up every part of an animal and stretch the meat as far as possible. For the uninitiated, scrapple is a mixture of cereal grains cooked in broth with pork meat. The grains can vary, depending on the region. The Philadelphia region is famous for buckwheat scrapple, oats are preferred in Ohio, and rice is traditional in the Carolinas. For me, I prefer the classic Pennsylvania Dutch use of dried corn, particularly Brisner's Best, which is traditionally dried, roasted corn milled in Pennsylvania.
Continue Reading: How to make your own scrapple
Posted by Jamie Oberdick on 06/18, 2013 at 11:16 AM
Tags: recipe | scrapple | PennsylvaniaDutch |
Page 107 of 211 pages « First < 105 106 107 108 109 > Last »