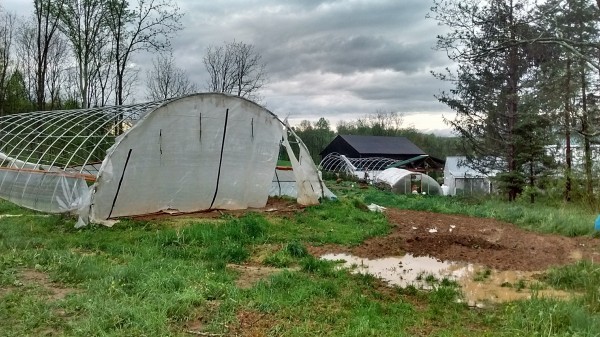 In just 15 minutes, one of Central Pennsylvania's oldest working farms took the hardest blow from nature it has ever felt in its history. And they need our help to recover.
The more than 200-year-old, 8th-generation Clan Stewart Farm, located roughly between Huntingdon and State College in Huntingdon County, was one of the victims of Monday's severe weather that spawned a confirmed tornado near Rebersburg and brought down trees and wires throughout the county. Straight-line winds were likely what hit the Clan Stewart Farm, and they did plenty of damage.
Continue Reading: Clan Stewart Farm hit hard by Monday's storms; how you can help them recover
Posted by Jamie Oberdick on 05/05, 2017 at 11:11 AM
Tags: ClanStewartFarm | GoFundMe |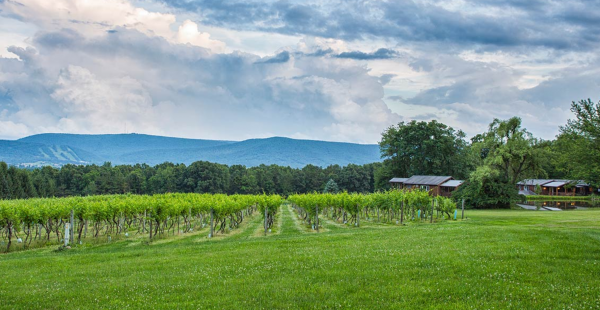 Two great events are coming up for lovers of wine and warm weather…
Continue Reading: Mother's Day, June events highlight Mt. Nittany Winery calendar
Posted by Linda Weaver on 05/02, 2017 at 03:40 PM
Tags: Mt.NittanyWinery | MothersDay |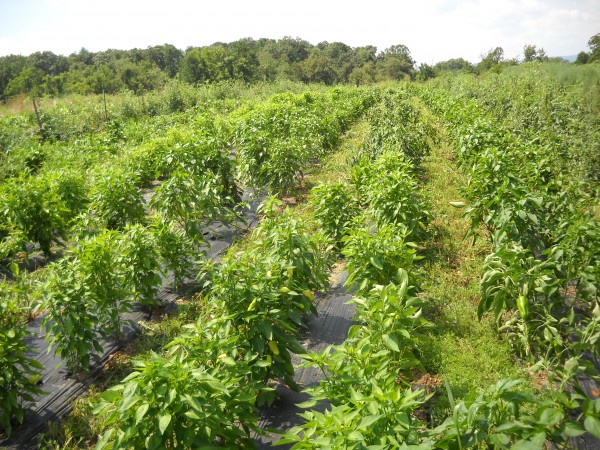 Many people, concerned about the environmental crisis and climate change, are signing petitions, contacting elected officials, contributing to organizations, and joining protest marches. The connection between undertaking such activities and making a real difference is indirect and tenuous. But there's something you can do every day to make a real (albeit small) difference: Something if everyone did, could add up to a big impact.
People have to eat every day, and for those of us lucky enough to be able to afford sufficient food, we have the opportunity to make a difference through the choices we make about what food to purchase and eat.
Our food purchases and eating habits are so ingrained and routine that their implications for the climate in particular and the health of earth's life-sustaining processes generally go unnoticed. But making conscious food choices can have profound effects.
Continue Reading: The Triple E-A Approach to Climate Change
Posted by James Eisenstein on 04/25, 2017 at 08:18 AM
Tags: UnpaidFieldHand | climatechange |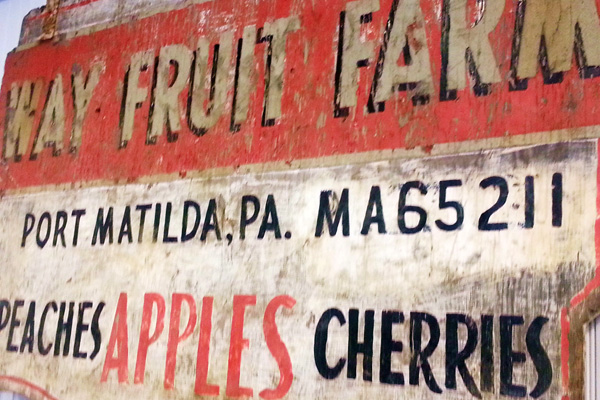 This week we have Way Fruit Farm's Apple Blossom Festival, Elk Creek Cafe's Earth Day 71 Mile Dinner, gardening stuff from The Garden nursery in Centre Hall, and herb tasting at Tait Farm.
Continue Reading: Local Food Notes for April 21
Posted by Jamie Oberdick on 04/21, 2017 at 09:59 AM
Tags: LocalFoodNotes | TaitFarm | WayFruitFarm | ElkCreek | TheGarden |