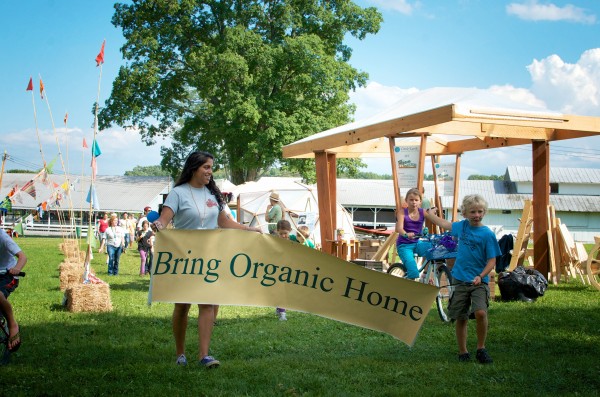 Editor's Note: This is a fantastic event that's perfect for any local food enthusiast. Come learn about local organic farming, enjoy some wonderful local food, and just have some fun…
Visitors to Pennsylvania Organic FarmFest 2017​, the two-day organic agriculture and sustainable living event, will enjoy a full slate of interactive family activities, live entertainment, local, organic food and craft vendors, and speakers, educational workshops and demonstrations at the Centre County Grange Fairgrounds, Centre Hall, PA, July 28-29.
FarmFest is free and runs Friday, July 28, from 9:30 a.m. to 10:30 p.m. and Saturday, July 29, from 9:00 a.m. to 8:00 p.m.
Continue Reading: FarmFest celebrates 20 years of organic agriculture in Pennsylvania this weekend
Posted by Jamie Oberdick on 07/28, 2017 at 09:29 AM
Tags: FarmFest | organicfarming |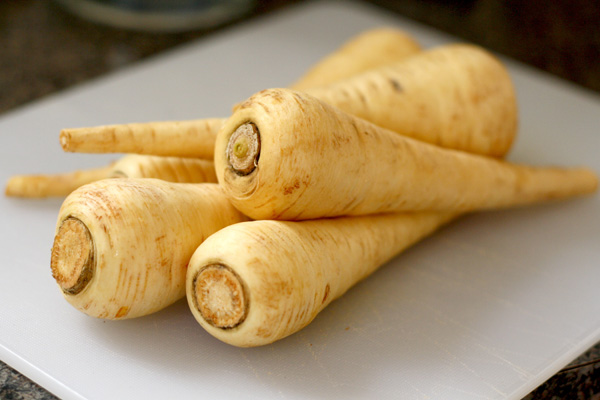 It goes like this:
The Parsnip
The parsnip, children, I repeat,
Is simply an anemic beet.
Some people call the parsnip edible;
Myself, I find this claim incredible.
We like parsnips, and we like to grow them. It ain't easy. The seeds are very small and it's difficult to space the seeds properly when sowing. Usually they are too far apart to produce a profitable crop, tempting John to mutter his intention to plow them up.
Continue Reading: My Least Favorite Ogden Nash Poem
Posted by James Eisenstein on 07/26, 2017 at 09:00 AM
Tags: UnpaidFieldHand | parsnips |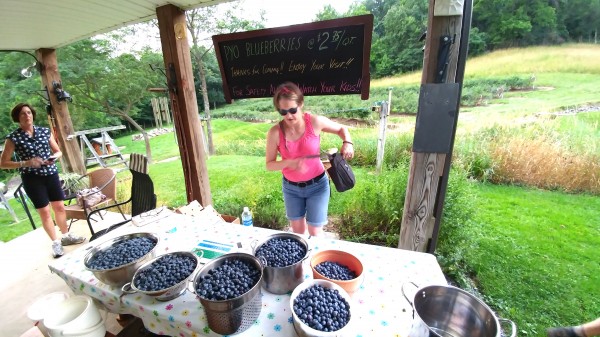 Mountainhome Farm needs your help! The blueberry and lamb/goat farm has a bit of a problem…lots of delicious blueberries all ripening at the same time. The farm, located in a beautiful area between Julian and Unionville, offers u-pick blueberries at an amazing $2.75 a quart, and they do not want to waste a single berry.
That said, farm owners JoAnn and John Sengle sent a request to let people know that this week, starting at 6:00 p.m. until dusk daily, blueberry picking is available. And these are fantastic blueberries, tasty, sweet, and large.
Continue Reading: Get delicious blueberries this week at a great price!
Posted by Jamie Oberdick on 07/18, 2017 at 09:12 AM
Tags: blueberries | mountainhomefarm | u-pick |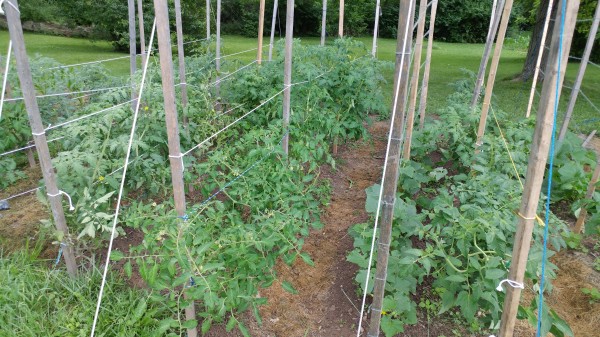 It's July in Central Pennsylvania, a great time to be a gardener. If you're a three-season gardener like me, the spring vegetables have run their course and summer vegetables and herbs are in full swing. There's always plenty to harvest, and many of us are already overwhelmed by zucchini and cucumbers. Tomatoes are ripening, and young winter squash and pumpkins are showing up on vines.
Of course, part of this is maintaining and managing your garden to make sure it doesn't falter at any point. Here's six July garden chores to help ensure a great harvest through the summer and into the fall:
Continue Reading: Six chores for the July garden
Posted by Jamie Oberdick on 07/12, 2017 at 08:54 AM