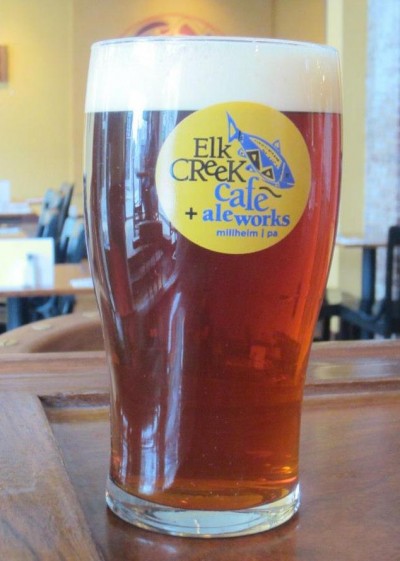 Editor's Note: This is part 1 of a two-part look at summer food and beer pairings with Centre County brewers - today, Elk Creek Cafe + Aleworks, and next Friday, Otto's Pub and Brewery. Traditionally, pairings of food and drink has usually been about wine. But over the last decade or so, as craft beers and ales have become more and more prevalent, beer and food pairings have come to the forefront. Everybody knows how well a nice cold glass of beer goes with wings or burgers, but what about more adventurous pairings? I recently talked to Tim Yarrington, the brewer responsible for the excellent libations that Elk Creek Cafe + Aleworks puts out on a regular basis, about some beer food pairings that will make you want to head to Millheim and grab a growler or two.
Continue Reading: Elk Creek brewer offers summer beer/food pairings
Posted by Jamie Oberdick on 05/10, 2013 at 11:35 AM
Tags: beer | ElkCreekCafe+BrewWorks | beerpairings | summer |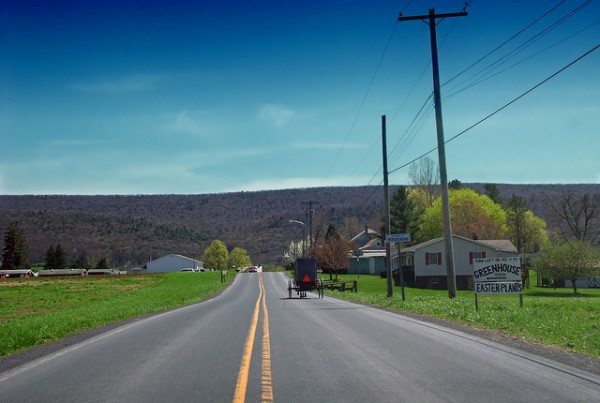 I grew up in York, PA, which is part of what is considered the most famous of our state's "Pennsylvania Dutch" country. While York doesn't attract the throngs of tourists that Lancaster does, Pennsylvania Dutch cooking has had a big influence on the area's local eating. Because of this, I consider myself a bit of a Pennsylvania Dutch food "purist"—for example, I know that if a book has a recipe for "Pennsylvania Dutch pot pie" and it includes a crust, then it's not an authentic recipe. So, I was quite thrilled to stumble upon an NPR blog post about a new book by a Pennsylvania Dutch food expert, William Woys Weaver.
Continue Reading: Finally, someone sets the record straight on what's "real" Pennsylvania Dutch food
Posted by Jamie Oberdick on 05/08, 2013 at 02:05 PM
Tags: Amish | PennsylvaniaDutch | book | NPR |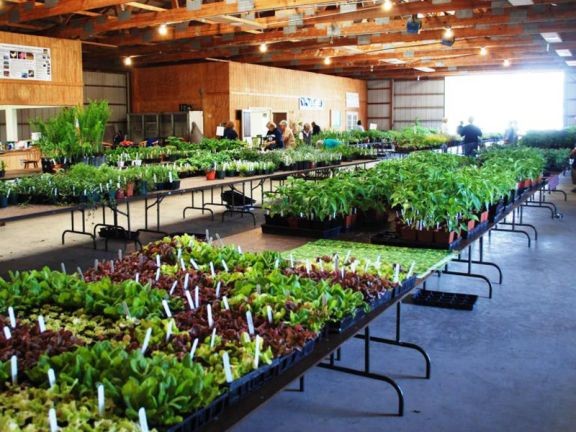 Plant sales are a fairly common sight in and around Happy Valley in May. They are a boon for gardeners who want to find unusual or native plants to add to their garden. They are also a good way to keep your garden a more "pure" source of local food, since instead of buying plants that were shipped to a big box store, you buy plants from a local vendor or organization.
Continue Reading: Local plant sales offer variety of food and ornamental plants
Posted by Jamie Oberdick on 05/06, 2013 at 03:15 PM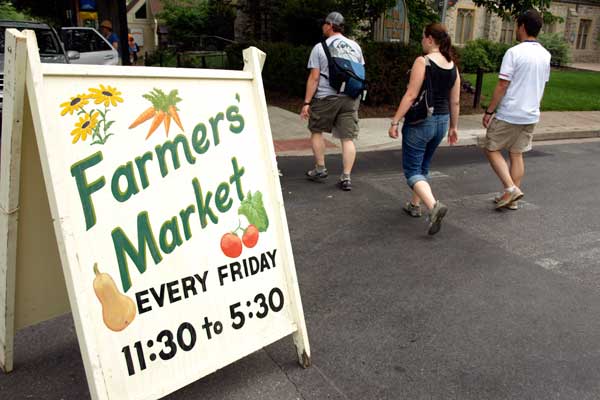 While a few farmer's markets in central PA operate indoors during the cold months, the warmer weather of May means it's time for outdoor farmer's markets. Here's a general guide to what you can expect at an outdoor farmer's market.
Continue Reading: Farmer's market season gets underway in Centre County
Posted by Jamie Oberdick on 05/03, 2013 at 01:04 PM
Tags: farmersmarket | buyfreshbuylocal |