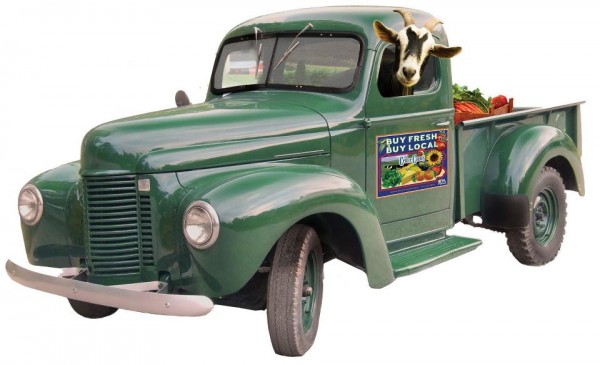 A look at various local food-related events being held this weekend around the area. The headline event is the Pennsylvania Association for Sustainable Agriculture's 2013 Centre County Farm Tour which will be held tomorrow. You can find a four-part preview series on this farm tour here, here, here, and here. To find more local food-related things to do this weekend, keep reading.
Continue Reading: Your Local Food Weekend for August 10-11
Posted by Jamie Oberdick on 08/09, 2013 at 10:44 AM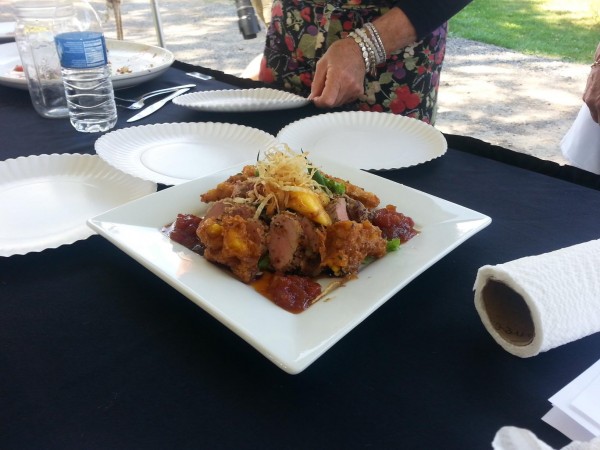 I recently was asked by the folks at the Boalsburg Farmers Market to serve as a judge for the Market's Golden Basket Awards, an annual event held as part of Local Foods Week here in Centre County. For those not familiar with the Golden Basket Awards, chefs from the local area compete for the prize by creating a full entree with ingredients found at the Boalsburg Farmers Market. Having to use local ingredients probably is the easy part of the contest. I mean, the chefs do their cooking in an area in the middle of the market and are surrounded by local meats, cheeses, eggs, dairy, sauces, and of course fresh produce. That's a pretty formidable pantry.
So, I got to judge their end result. It was a challenge to be presented with creative and delicious dishes made by professional chefs and then eat them, but I persevered. Seriously, though, the food coma I was in by the end of the event really was a bit of a challenge, but it was a happy feeling.
Continue Reading: Tough job but someone has to do it: being a local food judge
Posted by Jamie Oberdick on 08/08, 2013 at 10:37 AM
Tags: BoalsburgFarmersMarket | GoldenBasketAward |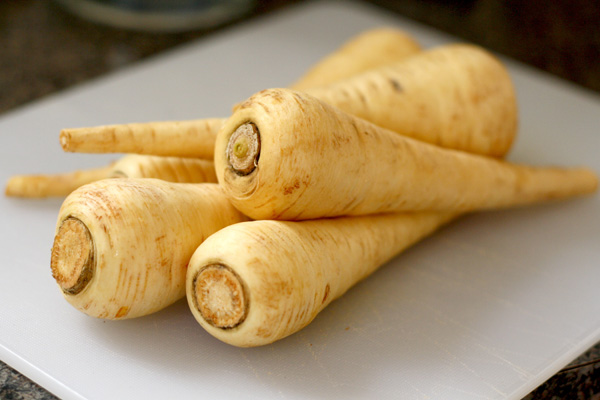 This is a very good question, one I was asking myself during three or so hours back in mid-July hand-weeding this year's patch. It was hot! Last year we had no parsnips to sell or use, so I volunteered to take responsibility (with help from John). Most organic farmers don't grow them. I have no idea how commercial, non-organic large scale growers grow them for a profit, but they evidently do. While we like to farm, it is necessary from time to time to get more money for a crop than you spend in time, effort, and inputs. If I weren't unpaid, parsnips wouldn't make the cut. They still might not.
Continue Reading: Why Do We Grow Parsnips?
Posted by James Eisenstein on 08/07, 2013 at 10:12 AM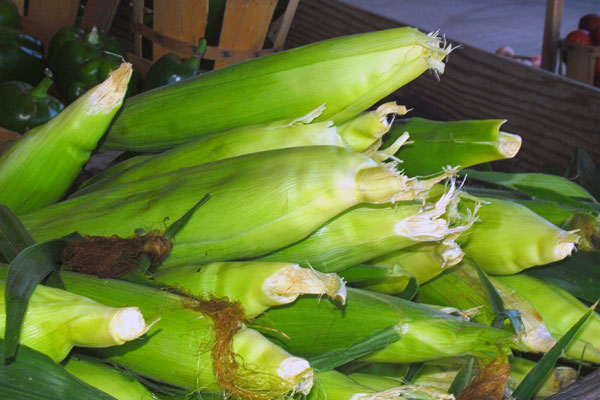 Eight of the best local chefs from the area's finest restaurants will compete for the Boalsburg Farmers Market Third Annual Golden Basket Award to be held from 2:00 p.m. to 4:00 p.m. on Tuesday, Aug. 6. Part of the Pennsylvania Association for Sustainable Agriculture's "Local Foods Week," the event will feature the chefs preparing a main dish and two sides from ingredients produced by Boalsburg Farmers Market vendors. This will be the largest judged competition among chefs in the State College Area, and it has been described "as the culinary Olympics of Centre County." The chefs will gather their ingredients at the start of market, then prepare their plates for submission to the judges in front of market goers.
Continue Reading: Eight local chefs to compete for Boalsburg Farmers Market Golden Basket Award
Posted by Jamie Oberdick on 08/05, 2013 at 09:07 AM
Tags: LocalFoodsWeek | GoldenBasketAward | chefs | |