All Posts including "vegetarian"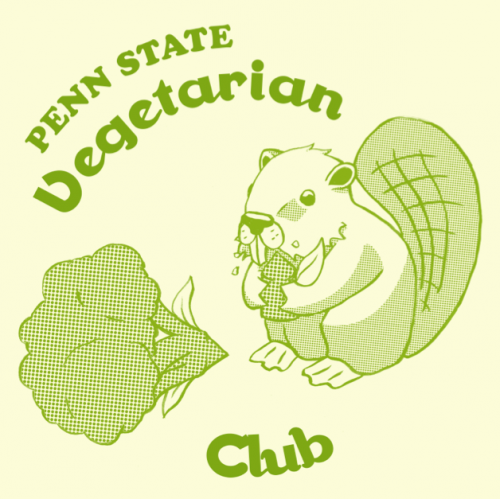 By Emily Edling
WPSU Local Food Journey Intern
The Penn State Vegetarian Club is just one of the 900-plus student organizations on campus, but they are doing some interesting things both on campus and throughout the State College community. They offer social support for those leading a vegetarian or vegan lifestyle, sponsor food giveaways, host speakers from groups such as PETA, The Humane League and Vegan Outreach, and are currently working with the dining commons to get more vegan options on campus.
I spoke with President Keegan O'Donnell to get the inside scoop on where the best vegetarian options are both on campus and around State College. For on campus dining, he recommends West Commons, which features an entire vegetarian section, Veg Works, and Redifer in South Dining Commons, which offers a good selection of á la carte options. The HUB also offers some impressive vegetarian cuisine with the tofu bowls at Sushi by Panda Express and of course there is always Mixed Greens for a good salad (although they don't label vegan salad dressings so vegans be wary).
Continue Reading: Penn State club offers support for those leading the vegetarian/vegan lifestyle
Posted by Local Food Journey on 02/25, 2015 at 12:59 PM
Tags: vegetarian | PennState |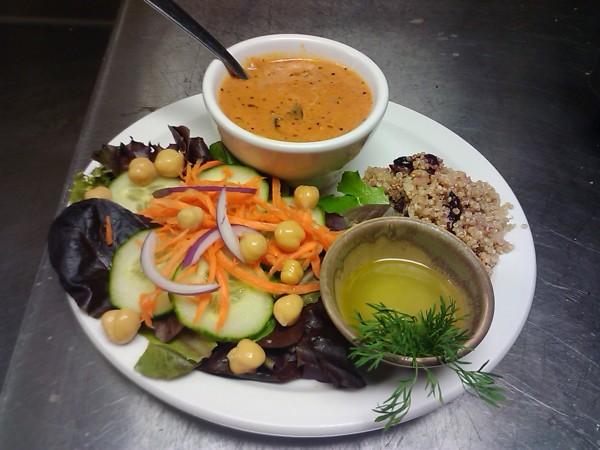 By Emily Edling, Local Food Journey Intern
Webster's Bookstore Café is known for its cozy atmosphere of used book and a broad selection of café drinks. But what sets them apart from the other coffee shops of downtown State College is their wide range of food, especially their vegetarian and vegan options, utilizing local sources to make these tasty meals.
Aside from specialty coffee and tea drinks, Webster's does a lot of things with vegetarian ingredients such as hummus, paté, and portabella mushrooms all of which can be made in the form of sandwiches, salads, paninis, or wraps and that are all vegan unless you choose to add cheese. They also offer a soup of the day and other daily specials, which offer even more vegetarian options.
For non-vegan's there are also many egg sandwiches and burritos available, each with a literature-themed name. In fact, with the exception of about two or three items, the entire menu at Webster's is vegetarian friendly—it's a dream come true! My personal favorite is the Spicy Bean Chili, which is a vegan dish that has the perfect amount of spice to warm up on these cold winter days.
Continue Reading: Webster's Bookstore and Cafe offers up local food options for the literary inclined
Posted by Local Food Journey on 02/06, 2015 at 01:59 PM
Tags: vegetarian | vegan | Webster's |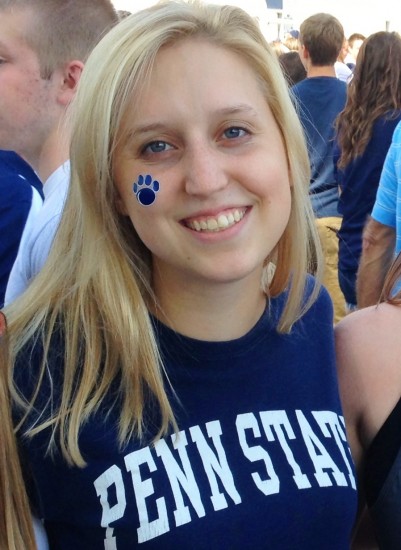 Local Food Journey has a new writing intern, Emily Edling. She's a Penn State English major, and is also a vegetarian. Her first contribution to Local Food Journey is a piece on her experiences being a vegetarian in State College.
Being a vegetarian can be difficult regardless of where you live. When I first made the decision to give up meat I was in my hometown of Boyertown, PA, where I was struggling to find options that were both delicious and adequate substitutes to meat. Along with this, I also had the burden of enduring endless discussions with friends and family members in defending my choice to abstain from meat, in assuring them that it doesn't offend me when they eat meat, about where I am getting my protein from, and so on.
Continue Reading: Being a vegetarian in State College
Posted by Local Food Journey on 01/23, 2015 at 03:06 PM
Tags: vegetarian |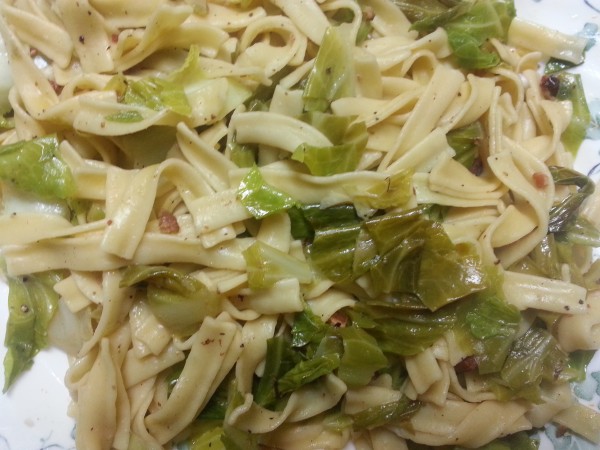 When central and eastern Europeans emigrated to Pennsylvania in the 19th and 20th Centuries, one of the dishes they brought with them was haluski (or as some spell it, halusky). The dish is a simple one with some variations. Traditionally, haluski referred to the homemade noodles/dumplings, which were potato based much like gnocchi. However, today you can either purchase dried haluski noodles in any grocery store, or use any medium-wide egg noodle.
Growing up in York County, which is Pennsylvania Dutch country, I had very limited exposure to haluski, but when I went to Pittsburgh for college and eventually to live, I was introduced to the dish at a Polish Catholic church fish fry, which is just about the best place to have your first taste of haluski. Haluski has just a few ingredients, and the one I learned to make includes noodles, cabbage, onion, bacon, butter, salt, pepper..and that's it. You can also make a vegetarian version by leaving out the bacon and a vegan version by using vegan-friendly noodles and olive oil instead of butter.
The flavors combine to make a fantastic dish, especially if you are a gardener like me and use a fresh-harvested garden cabbage that has been sweetened by frost. And speaking of frosty weather, this is a great cold-weather dish that's a snap to make.
Continue Reading: Recipe: Haluski brings a real old-country flavor to chilly fall Pennsylvania nights
Posted by Jamie Oberdick on 11/06, 2013 at 01:51 PM
Tags: recipe | garden | haluski | cabbage | vegetarian | vegan |
Page 1 of 1 pages