All Posts including "turnips"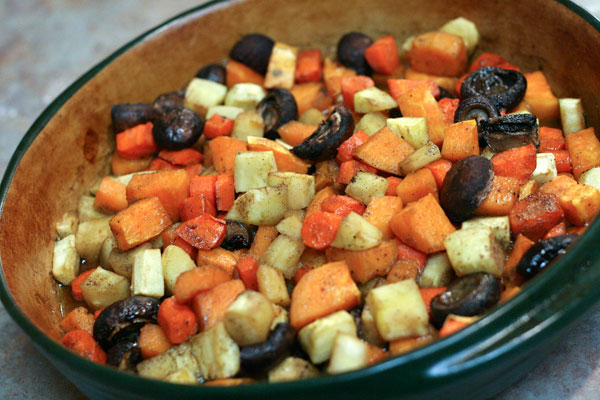 Here's a versatile, sweet, and savory recipe to make use of your favorite winter vegetables. Try it as an accompaniment to chicken in puff pastry with apple butter and Fontina cheese or mustard-baked chicken with pretzel crust.
Continue Reading: Maple and Sage Roasted Root Vegetables
Posted by Emily Wiley on 12/03, 2010 at 06:20 PM
Tags: recipe | fall | turnips | carrots | parsnips | potatoes | mushrooms |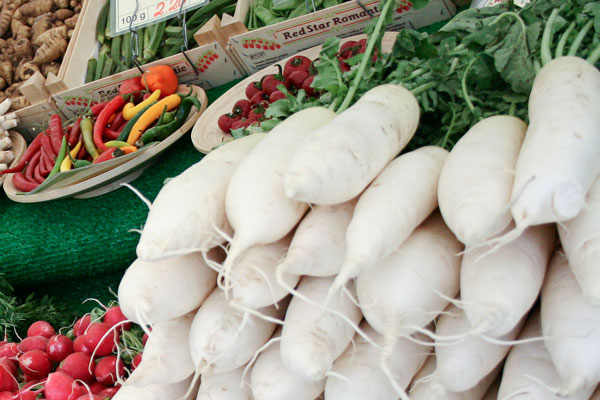 During high school, I was always on some crazy fad diet. As a result, my cravings for unhealthy foods were always through the roof. As a way to conquer those cravings, I was constantly searching for healthy tasty alternatives that wouldn't ruin my diet. During one of those creative cooking sessions, I came up with a cheap, easy, and healthy recipe substitute for French fries. They taste just as good minus the guilt that comes with fast food.
Continue Reading: Turnip Fries
Posted by Michele Frank on 11/08, 2010 at 03:35 PM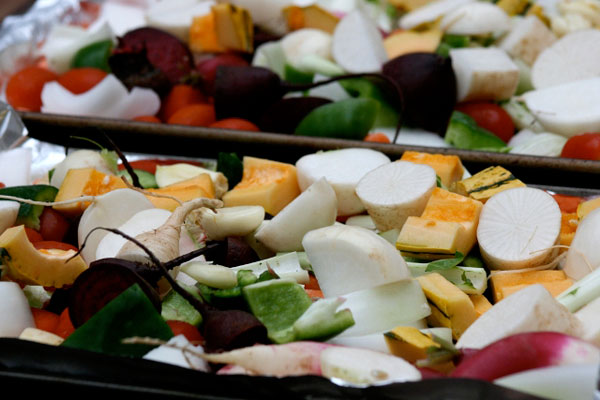 During this time of year, I often have a lot of vegetables hanging out in my refrigerator. What is one of the easiest ways to use up 5 lbs. of turnips, carrots, beets, squash, onions, and garlic? Vegetable broth. This recipe is highly adaptable; start with the one below and add in any extra veggies you have laying around. It will be perfect for risottos and sauces throughout the winter.
Continue Reading: Vegetable Broth
Posted by Jessica Reilley on 10/20, 2010 at 02:26 PM
Tags: recipe | fall | celery | carrots | turnips | garlic | onions | |
Page 1 of 1 pages