All Posts including "thyme"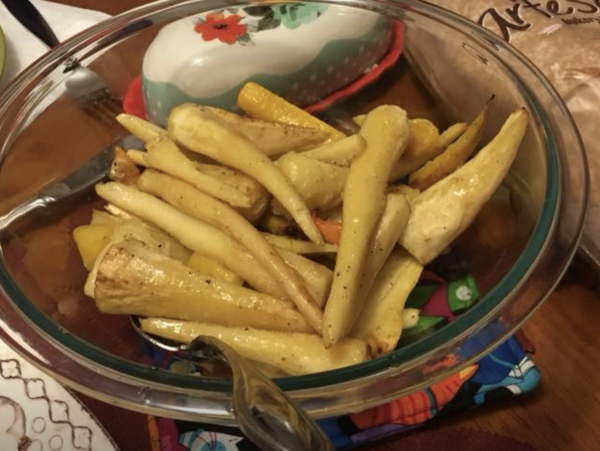 Parsnips are a highly underrated vegetable. When roasted, they are sweet, a little earthy, and even a bit spicy.
They are also an underrated example of why local food can be better than supermarket food. If you grow parsnips in your garden or buy them this time of year from a local farmer at say a Farmers Market or via Friends and Farmers Coop's online market, they have a distinct advantage over the supermarket ones. Why? It's simple…cold weather exposure.
Continue Reading: Recipe: Roasted Parsnips with Thyme
Posted by Jamie Oberdick on 11/15, 2017 at 02:48 PM
Tags: parsnips | farmersmarket | recipe | thyme |
Page 1 of 1 pages