All Posts including "sustainability"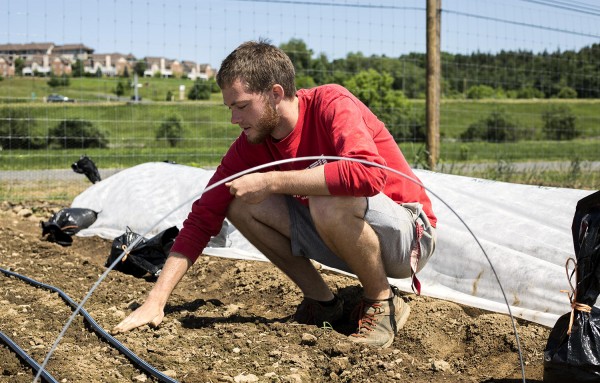 Penn State students will offer the public an opportunity to learn more about sustainability and its role in our local lives at the Campus and Community Sustainability Expo, to be held tomorrow, Dec. 7, from 4:30 to 6:30 p.m. at the State College Borough Building on 243 S. Allen St. in State College.
The event will feature poster sessions by student teams and will offer an opportunity for members of the public to learn about community sustainability initiatives and perhaps get involved themselves. Among subjects covered will be workforce recruitment strategies, water quality monitoring, climate messaging strategy, waste and recycling, and human health. Of interest to Local Food Journey readers, the event will also highlight local food, sustainable food systems, and community gardens.
Continue Reading: Local food part of Campus and Community Sustainability Expo on Dec. 7
Posted by Jamie Oberdick on 12/06, 2017 at 04:35 PM
Tags: sustainability | localfood | PennState |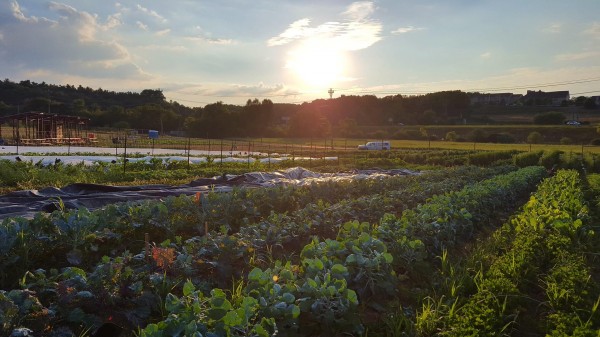 The Penn State Student Farm is quite an endeavor; we wrote about them on Local Food Journey and WPSU did a radio piece on them. Tucked away just off I-99, you've probably have driven right past the farm and never knew it.
Well, here's your chance to visit the farm on Wednesday, Sept. 7 for the Penn State Student Farm Harvest Festival. The event will be held at the farm from 5:30-7:30 p.m.
Continue Reading: Penn State Student Farm Fall Festival coming Sept. 7
Posted by Jamie Oberdick on 08/31, 2016 at 11:41 AM
Tags: farming | PennState | StudentFarm | sustainability | event |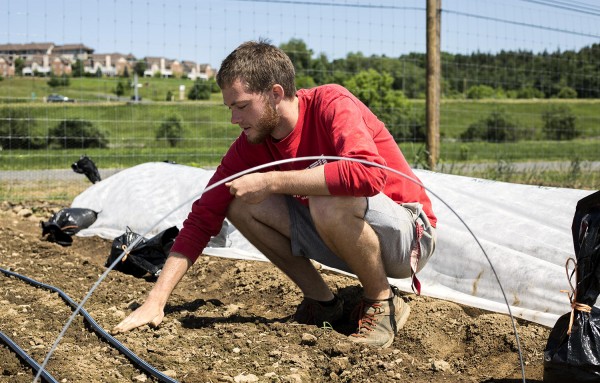 Editor's Note: Local Food Journey was experiencing tech issues, but we are back after our unscheduled break. Thanks for your patience.
One of Penn State's best kept secrets is the fact that the University has a student-run farm. Located near where Fox Hollow Road runs under US 322, this summer is the first growing season for the Student Farm Club.
This season marks the return of the student run farm after a few decades, as the previous student farm was transferred to a faculty-led program in 1989. The farm features tomatoes, eggplants, peppers, basil, kale, cabbage, Brussels sprouts, and broccoli.
Continue Reading: Penn State Student Farm grows awareness of sustainability, local food
Posted by Jamie Oberdick on 07/20, 2016 at 01:51 PM
Tags: farming | PennState | StudentFarm | sustainability |
Page 1 of 1 pages