All Posts including "spinach"
Spring is here! (Sort of) While the weather has been chilly and even occasionally snowy, consistent mild weather will be here soon enough. While we are still over a month away from outdoor farmers market season, the indoor farmers markets in State College, Millheim, and Boalsburg are still operating. In fact, some signs of spring such as early season greens are starting to show up, including perhaps the ultimate spring green, spinach.
This recipe pairs spinach with other items you might find at a farmers market this time of year. Frittatas are an easy meal to make and are delicious for any meal, especially a weekend brunch. This frittata combines ham, smoked gouda, and spinach to make for a tasty and quick meal.
Continue Reading: Spring farmers market frittata
Posted by Jamie Oberdick on 03/24, 2015 at 11:45 AM
Tags: recipe | farmersmarket | eggs | cheese | spinach |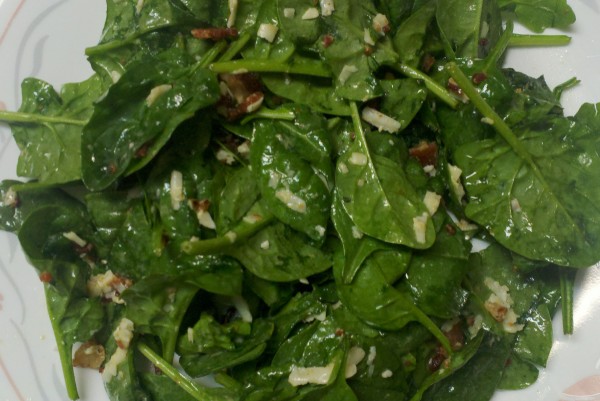 I didn't care how many times Popeye beat Bluto after downing a can of spinach, as a kid I just plain HATED spinach. But as my culinary horizons broadened as I grew up, I quickly learned that spinach didn't have to be a lifeless splatter of lumpy green on a plate. In fact, spinach has become my favorite salad green, and since it is a spring crop, we are in spinach season here in Central Pennsylvania.
Continue Reading: Recipe: Spinach salad with bacon and smoked cheese
Posted by Jamie Oberdick on 04/29, 2013 at 03:41 PM
Tags: recipe | spinach | cheese | bacon | HogsGalore | Gemellis | GootEssa | StarHollowFarm | GreenmoreGardens |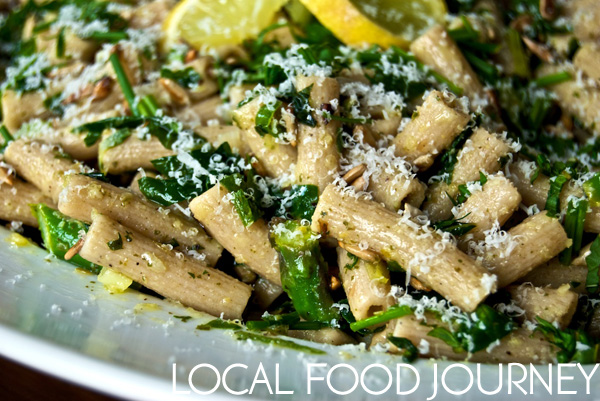 One of the best things about belonging to your local Community Supported Agriculture farm (CSA) is how quickly the season gears up — and how big your box of veggies gets. It starts small with bunches of asparagus, spinach, and rhubarb. And radishes, how I love the radishes — they are eaten the minute they get in the house.
You start to plan meals based on what needs to be used, rather than what you are in the mood for. But I find that it allows you to become much more creative in the kitchen — matching what you have with what sounds good. This dish is a perfect example.
Continue Reading: Spring Pasta Salad with Asparagus, Spinach, and Mint
Posted by Kristin Camplese on 04/27, 2012 at 10:54 AM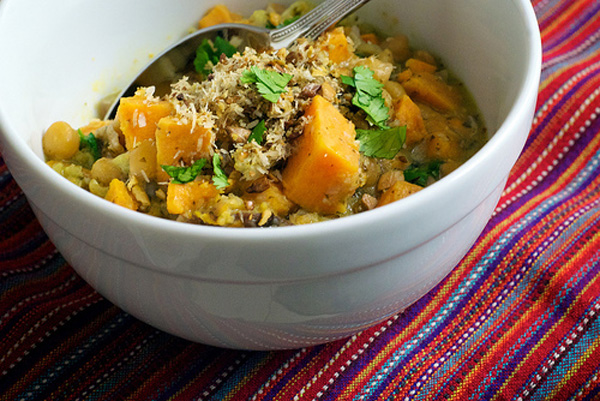 Curries fall into the category of totally flexible and easy and cheap weeknight meals. Lentils (or in this case, garbanzos) or Tofu are perfect for vegetarian options — but any kind of meat or seafood protein works equally well. Vegetables can be anything that you have on hand, provided that you have a nice amount of ginger and garlic. If you don't have coconut milk and Thai curry paste (which take you in the Thai Curry direction), you can go the Indian Curry route and use a good quality Indian/Madras curry powder and garam masala with some broth or water. Serve it over rice if you like — or without rice and thick like a stew, or thinned out as a soup.
Continue Reading: Green Coconut Curry with Chick Peas
Posted by Kristin Camplese on 04/25, 2012 at 03:05 PM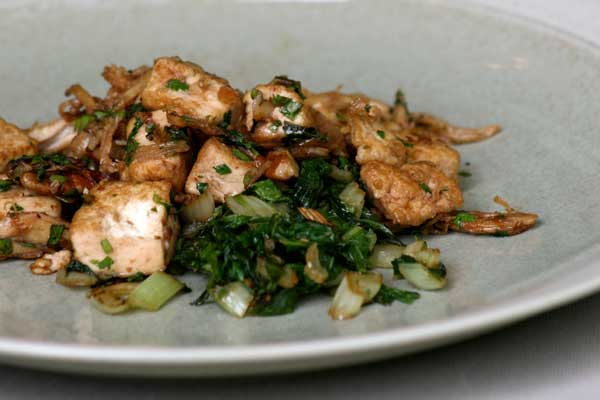 This nutritious one pan meal is provided by Jessica from Gilbertsville, Pa.
Do you have a favorite seasonal recipe to share? Complete our form, and we'll feature your recipe on the Local Food Journey.
Continue Reading: Caramelized Tofu over Sautéed Greens
Posted by Jessica Reilley on 06/25, 2010 at 01:23 PM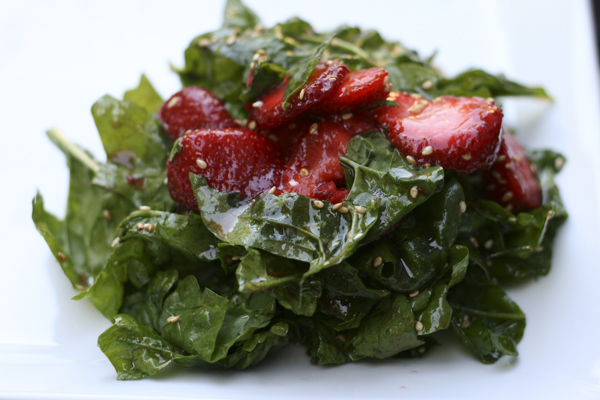 This simple summer salad combines tender spinach leaves and fresh sliced strawberries with a sweet dressing and crunchy sunflower seeds.
Continue Reading: Strawberry Spinach Salad
Posted by Emily Wiley on 06/23, 2010 at 12:32 PM
Tags: recipe | summer | strawberries | spinach |
Page 1 of 1 pages