All Posts including "spicy"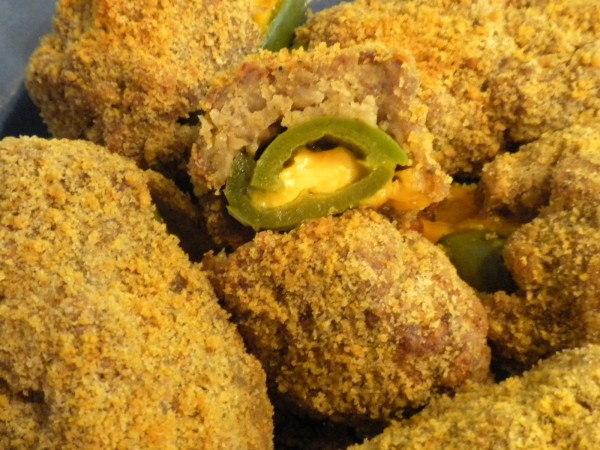 When I was stationed in Southern California I went to my first Renaissance Fair. It was held on the fairgrounds where the US Festival back in the 80s was held in the Cajon Pass near San Bernardino CA. It was later the Blockbuster Pavilion and then something else. It was at the Renaissance Fair that I was introduced to Scottish Eggs.
I know, I know, the recipe is for Armadillo Eggs but you need a little background. This is the first time I ever had anything wrapped in sausage and fried. I mean who wouldn't like a complete breakfast all in one item. Imagine a hard boiled egg, wrapped in sausage, rolled in bread crumbs, and deep fried or baked. So when I was visiting a friend in Texas he took me out to dinner. It was here I was introduced to Armadillo Eggs.
Continue Reading: Recipe: Armadillo Eggs put a deliciously spicy twist on Scottish eggs
Posted by James Sechrengost on 07/24, 2014 at 04:07 PM
Page 1 of 1 pages