All Posts including "salad"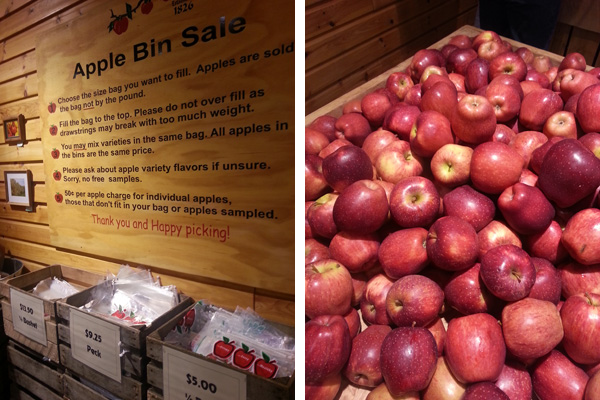 I'm from York, PA, which is most definitely part of Pennsylvania apple country. I remember as a kid getting pretty excited about this time of year, because I loved and still love apples. September was the beginning of apple season at the many orchards that dot York, Adams, and Lancaster Counties. I remember the apple cider flowing freely, both the "soft" and "hard" variety (including a variety of moonshine called "apple jack" that I discovered as a grown-up).
There were even apple-focused festivals. My family would drive to the South Mountain Fairgrounds in neighboring Adams County for the Apple Harvest Festival, which attracted thousands of people each October. For an apple lover, this was high paradise time.
Another aspect of my childhood in York was being introduced to Greek culture, via new neighbors from Greece that began showing up when I was in middle school. My Greek friends introduced me to Greek food, including a strange, crumbly cheese I had never seen before…feta.
Continue Reading: Apple salad with feta a great way to celebrate fall's flavors
Posted by Jamie Oberdick on 09/22, 2015 at 12:34 AM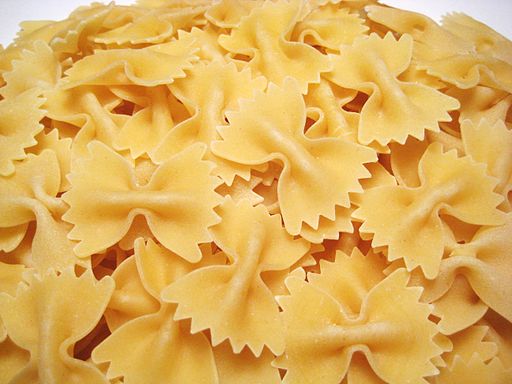 Pasta has to be one of my true passions. I love it in all the shapes and forms it takes, from the lowly elbow macaroni to the lasagna noodle. Maybe this is because when I was small child we lived in a neighborhood that was predominantly made up of people of Italian descent. All my neighbors, including the parents of the kids I played with, introduced me to pasta at an early age. I learned all the wonderful things that you could do with pasta from the mighty lasagna to simple, yet elegant, fettuccini carbonara.
One of my favorite and fun pastas has to be the farfalle or bow tie pasta. It is firm and holds up well to cooking and has many hidden creases to hold on to the sauce. I love this pasta for different pasta salads as it holds up to being in dressing for hours without losing any of its chew and texture. Below is a recipe for kale and pasta salad that I hope you will enjoy.
Continue Reading: The perfect summer side: kale and pasta salad
Posted by James Sechrengost on 07/09, 2014 at 12:11 PM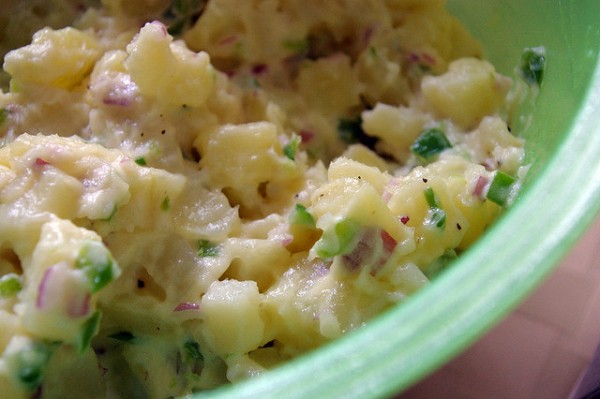 When I was a young man I helped a friend build him and his wife a log cabin. It wasn't one of the sprawling cabins you see on some of these new reality shows but it had three bedrooms, indoor plumbing, and electricity. I did most of the electrical work and a lot of heavy lifting moving the peeled timbers into place. Thank goodness we had chainsaws as I don't see how those pilgrims ever got the work done using axes and hand adzes.
His wife brought us lunch every day and then stayed around and helped where she could. I look back fondly on that house, which is still standing in the San Bernardino Mountains, and the meals she prepared. One of the dishes she made was potato salad. I never was a huge fan of it, could take it or leave it, but when I tried hers I was hooked. She said to let them steam in the pot, which stopped the potato salad from being soggy and mushy. She gave me the recipe when I left and every time I make it I think of that log cabin and my friends.
Continue Reading: Recipe: Potato salad raises home-building memories
Posted by James Sechrengost on 05/13, 2014 at 12:44 PM
Tags: recipe | potatosalad |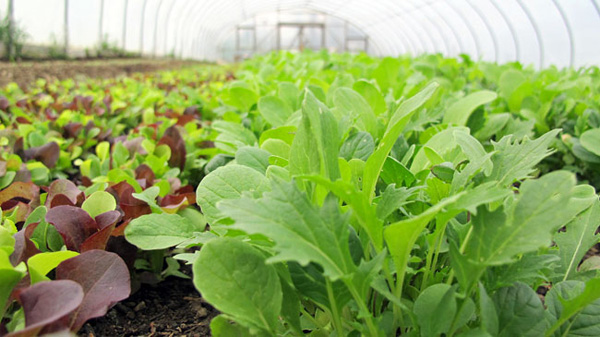 One of the best early season treats for the locavore is a fresh salad made with the first greens of the season. While some might be surprised to hear this, there are three farmers markets going on right now that offer delicious and fresh greens: Boalsburg Farmers Market on Tuesdays 2:00-6:00 p.m. at the Boalsburg Fire Hall, the State College Indoor Farmers Market on Fridays from 11:30 a.m.-5:00 p.m. at the State College Municipal Building Lobby, and the Millheim Indoor Farmers Market on Saturdays from 10:00 a.m.-1:00 p.m. at the Bremen Town Ballroom.
Continue Reading: Early spring is salad time at indoor farmers markets
Posted by Jamie Oberdick on 03/31, 2014 at 12:02 PM
Page 1 of 1 pages