All Posts including "rice"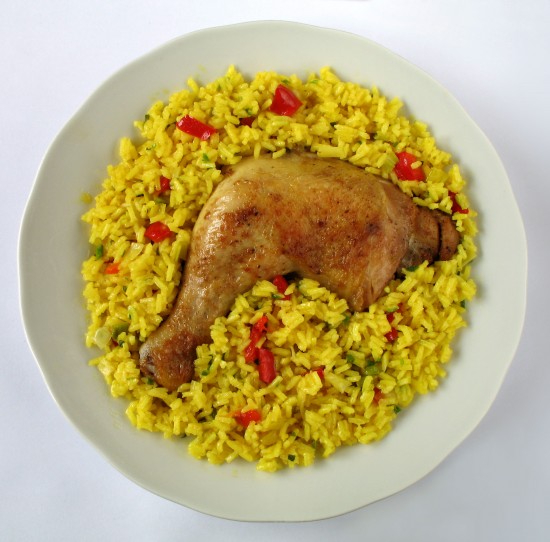 It's cold and miserable outside, which is another way of saying "January in Central Pennsylvania." Hearty food, aka "comfort food," has always been something people turn to during the dark cold eves of winter.
While comfort food for many Pennsylvanians is a pot of stew or a roast chicken dinner, for some Pennsylvanians it's food from their much warmer homeland. Pennsylvania has relatively large population of Puerto Ricans, and this includes my hometown of York. I had Puerto Rican friends growing up who introduced me to food from their sunny island, such as mofongo, tostones, and arroz con pollo, which means chicken with rice in English.
Arroz con pollo is a caldero dish, which means it is made in a large pot or dutch oven. A caldero, a kind of dutch oven, is a standard item in the Puerto Rican family kitchen.
Continue Reading: Fight winter blues with some tropical comfort food: arroz con pollo
Posted by Jamie Oberdick on 01/11, 2017 at 05:22 PM
Tags: ethnicfood | recipe | recipes | chicken | rice |
Page 1 of 1 pages