All Posts including "restaurants"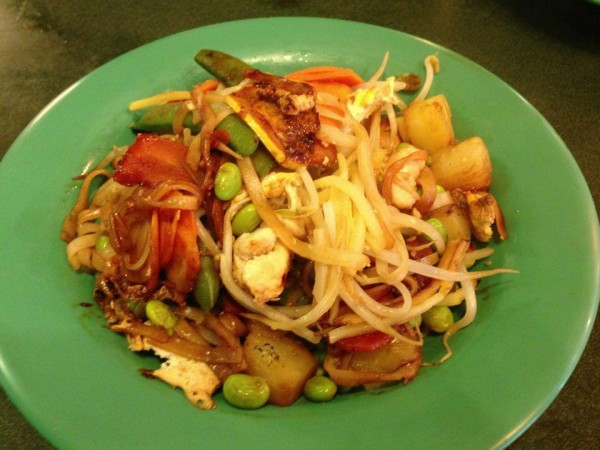 The Green Bowl is one of those interesting restaurants that let you build your own meal. The concept is simple. You choose your vegetables, fruits, noodles, etc.; then specify what sort of meat you want, if any; pick your sauce; then a staff member stir fries it for you. It's sort of like being your own prep chef.
Some places refer to this sort of thing as Mongolian barbeque, although there are some difference such as a wider variety of sauce selections at the Green Bowl as opposed to other places like it. Along with the great flavor, one aspect of the Green Bowl that makes it stand out from similar establishments is inclusion of local food ingredients, thanks to owners Scott and Marley Wong.
Continue Reading: Restaurant puts local food in your Green Bowl
Posted by Jamie Oberdick on 09/05, 2013 at 11:19 AM
Tags: GreenBowl | restaurants |
Page 1 of 1 pages