All Posts including "quiche"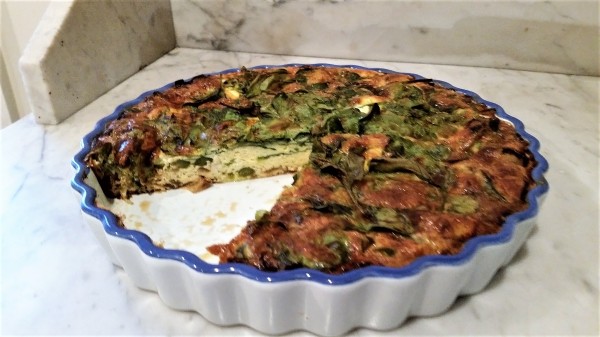 Oh winter, you bring such comforting foods; soups, stews, hot chocolate to keep us warm! But we have waited patiently and now the springtime is here and we can start to eat like it!
Asparagus, onions, spinach. Such delicate vegetables. Soon we will start to see these spring vegetables at the farmers markets. So many people don't know what to do with these veggies. Steam or boil them is usually the answer I hear from my cooking class students at Happy Valley Learn to Cook. But, to really get all the flavor out of these delights, feature them in a main course like this Crustless Spring Quiche. Added to ingredients you probably already have in your refrigerator, this is an easy recipe that anyone can make.
Continue Reading: Crustless spring quiche celebrates local early vegetables
Posted by LacCreta Holland on 04/12, 2017 at 12:51 PM
Page 1 of 1 pages