All Posts including "pork"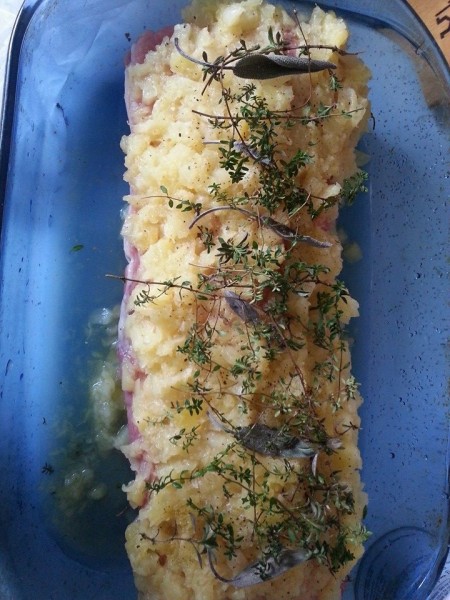 Hosting a dinner party can be a real challenge. You want to hit a home run with your guests, especially with the main course, but what if your cooking skills are limited? You don't have to look far for a solution; in fact, it's right up the road near Philipsburg, at one of our region's local food gems, Hogs Galore.
Continue Reading: Hogs Galore pork loin a dinner party winner
Posted by Jamie Oberdick on 01/20, 2014 at 02:44 PM
Tags: recipe | hogsgalore | pork | pineapple |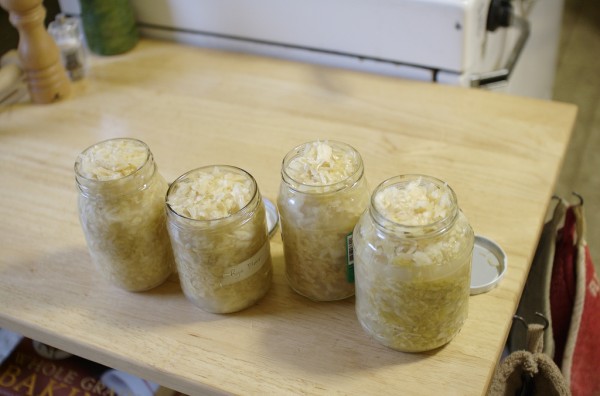 Many people are aware of the New Year's tradition of eating pork and sauerkraut, including the supposed good luck and wealth it brings. This tradition is part of our Pennsylvania German heritage; the idea of sauerkraut symbolizing wealth for the new year comes from Germany. Before having the New Year's dinner, each diner wishes the other as much wealth as there are shreds of cabbage in a pot of sauerkraut.
What about pork? Interestingly enough, the actions of a pig give us this New Year's tradition.
Continue Reading: New Year's traditions in Pennsylvania: why pork and sauerkraut?
Posted by Jamie Oberdick on 12/31, 2013 at 05:00 PM
Tags: recipe | NewYears | PennsylvaniaDutch | sauerkraut | pork |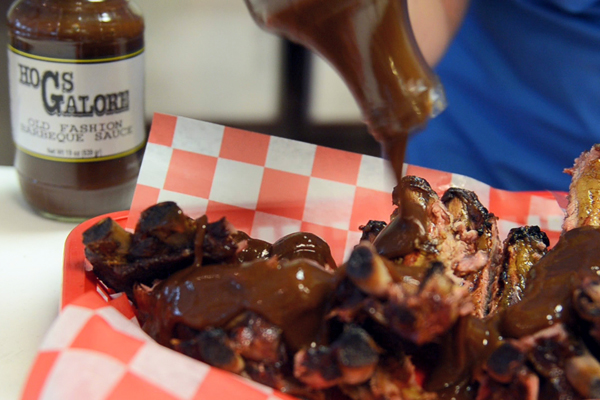 Garfield Mathis talks about the tradition of local farming in Centre County. Hogs Galore, a family-run business, has continued this tradition in the meat industry for more than three decades.
Continue Reading: Video: Hogs Galore—Processing pork locally for holidays and all days
Posted by Jessica Paholsky on 07/05, 2013 at 10:59 AM
Tags: HogsGalore | ribs | video | pork |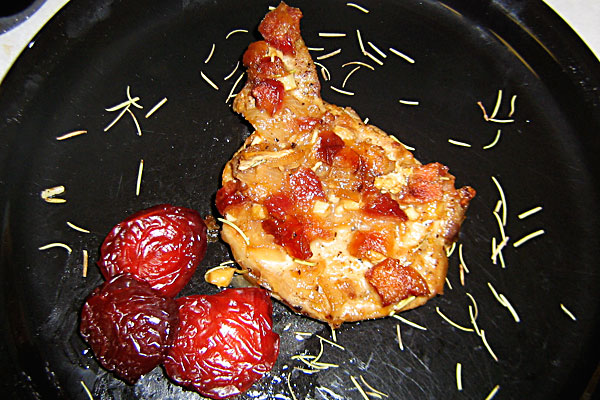 Pork is a great substitute for traditional chicken dishes that can get repetitive and boring. For this dish, garlic, shallots, and dried plums (which add a sweet zest to the sauce) compliment each other and are absorbed by the pork chops. This is a quick and easy recipe that will please all!
Continue Reading: Pork Chop Saute with Balsamic-Dried Plum Sauce
Posted by Christina Barkanic on 01/31, 2011 at 06:50 PM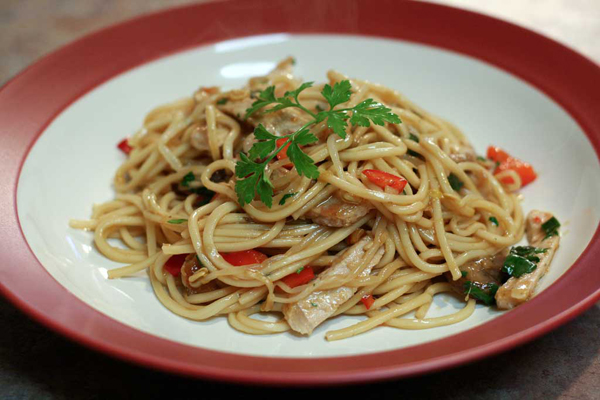 Stir fry recipes are fun and easy to prepare and make good use of summer produce.
Continue Reading: Oriental Pork Stir Fry
Posted by Emily Wiley on 07/01, 2010 at 06:48 PM
Page 1 of 1 pages