All Posts including "oranges"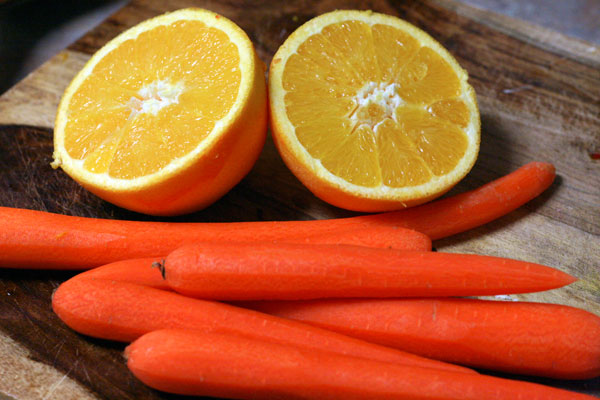 This isn't the first time I've made this dish, and it won't be the last.
In How to Cook Everything, Mark Bittman suggests quick glazing carrots in butter or oil with a variety of herbs for a flavorful side dish. You could use dill and lemon juice, brown sugar and walnuts, or maple syrup and pecans. But I especially like the combination of grated ginger and freshly squeezed orange juice.
Continue Reading: Glazed Carrots with Orange and Ginger
Posted by Emily Wiley on 03/09, 2011 at 05:37 PM
Page 1 of 1 pages