All Posts including "mushrooms"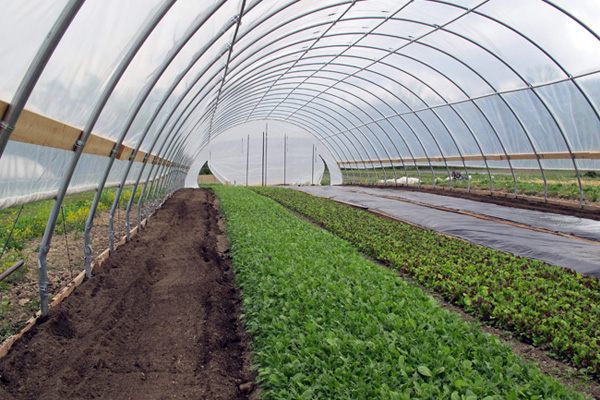 This crazy spring just keeps on coming! Thankfully we are getting a bit of rain to settle the dust and take the dry edge off of everything.
The asparagus was starting to come on early last week, but rapidly retreated after a few cold days – so we have a just small amount for everyone. The early spring greens we planted in March are growing and this week we get to enjoy yukina savoy. Between the flea beetles and the extreme temperatures, it doesn't look beautiful, but it still tastes good. This vegetable needs very little cooking, which makes it perfect in stir-fry, or as a late addition to Asian style soups.
Continue Reading: Field Notes and Stir-Fried Asparagus with Shiitake Mushrooms
Posted by Kim Tait on 05/03, 2012 at 04:35 PM
Tags: fieldnotes | recipe | spring | asparagus | mushrooms |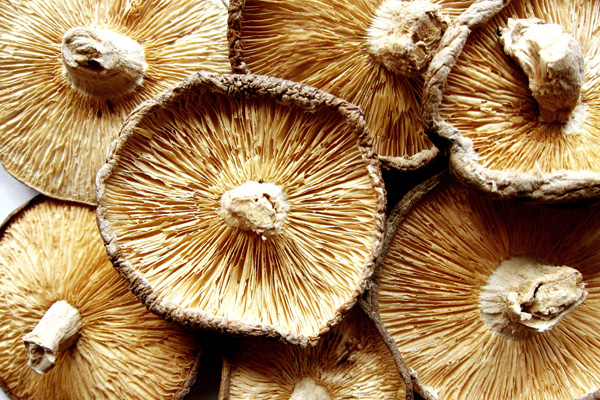 Congratulations to Amy Grenoble of Sandy Ridge! Her recipe for vegetarian stuffed mushrooms is the winner of our April contest, and she is the recipient of a $25 gift certificate to Fasta Ravioli Company.
Continue reading for all recipe submissions and stay tuned for the start of our May recipe contest.
Continue Reading: Winner of the Mushrooms Recipe Contest
Posted by Emily Wiley on 04/30, 2012 at 12:41 PM
Tags: recipecontest | recipe | mushrooms |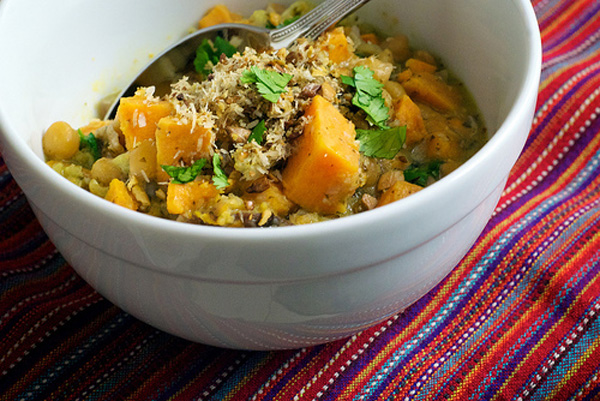 Curries fall into the category of totally flexible and easy and cheap weeknight meals. Lentils (or in this case, garbanzos) or Tofu are perfect for vegetarian options — but any kind of meat or seafood protein works equally well. Vegetables can be anything that you have on hand, provided that you have a nice amount of ginger and garlic. If you don't have coconut milk and Thai curry paste (which take you in the Thai Curry direction), you can go the Indian Curry route and use a good quality Indian/Madras curry powder and garam masala with some broth or water. Serve it over rice if you like — or without rice and thick like a stew, or thinned out as a soup.
Continue Reading: Green Coconut Curry with Chick Peas
Posted by Kristin Camplese on 04/25, 2012 at 03:05 PM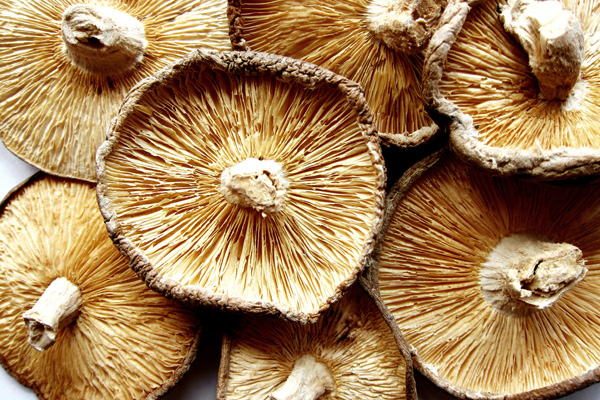 Did you know that Pennsylvania is home to the mushroom capital of the world? (It's in Kennett Square, near Philadelphia.) And there are plenty of foragers in the central part of our state, as well. So let's celebrate mushrooms this month!
Tell us—do you like cremini, portobello, shiitake, chanterelles, or the very exotic truffles? Do you eat them raw or sauteed or roasted? Share your favorite recipe with the Local Food Journey by May 1st for a chance to win a $25 gift certificate to Fasta Ravioli Company. Find details and submit your recipe today.
Continue reading for Chef Harrison Schailey's Shiitake Mushroom Bisque, which he serves at Harrison's Wine Grill in State College.
Continue Reading: Mushroom Recipe Contest and Shiitake Mushroom Bisque from Chef Harrison
Posted by Emily Wiley on 04/04, 2012 at 06:29 PM
Tags: recipecontest | recipe | mushrooms |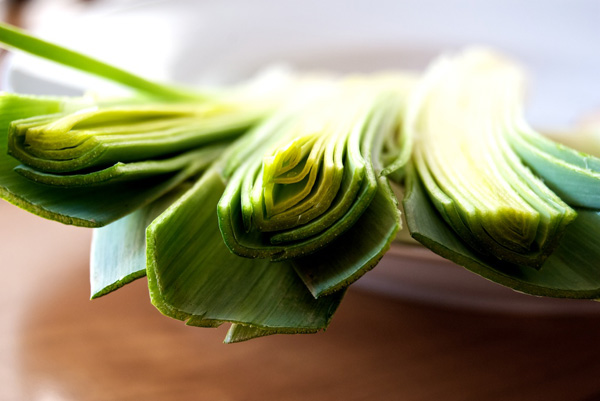 Good risotto is one of those things that is nearly impossible to get at a restaurant. Certainly, there are places that do it well. But if I order it, I am usually disappointed nine times out of ten. It just doesn't lend itself well to advance prep and requires lots of stirring while cooking. And you would think that would make it family unfriendly — but I find it to be the exact opposite. It is a quick and simple meal (wonderful for a vegetarian night, too) that can be done in under an hour. And the actual cooking part really only takes about 30 minutes.
Continue Reading: Leek and Porcini Risotto
Posted by Kristin Camplese on 03/05, 2012 at 03:13 PM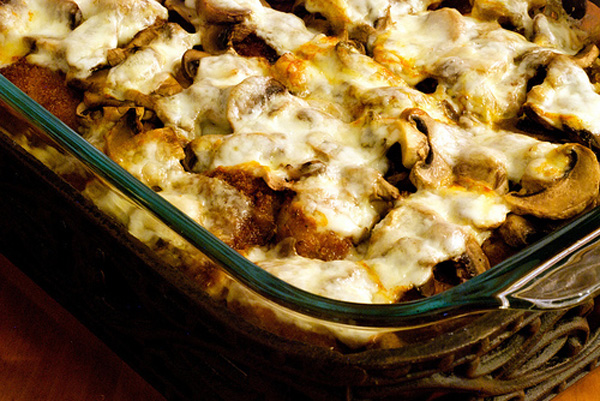 Here is a delicious winter recipe that we ate all the time growing up, and I have just updated it a bit. It's a great casserole for a big group, kids love it, and it makes a great drop off dinner for your friend or neighbor who just had a baby.
Continue Reading: Muenster Chicken with Mushrooms
Posted by Kristin Camplese on 02/15, 2012 at 01:55 PM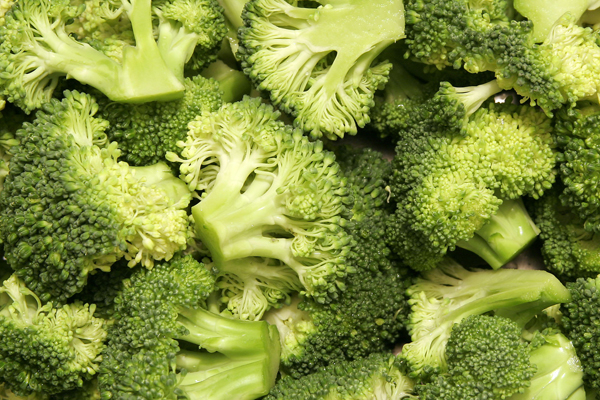 What is better than crisp vegetables, creamy dressing, and fluffy pasta? Primavera means "the season of spring," and this recipe uses fresh vegetables that are grown locally during this time of year. The delicate dressing and pasta really highlight the diverse tastes, textures, and colors of the seasonal vegetables.
Continue Reading: Pasta Primavera
Posted by Katherine Taylor Grofic on 06/08, 2011 at 12:55 PM
Tags: recipe | spring | asparagus | mushrooms | broccoli | onions | carrots | peppers |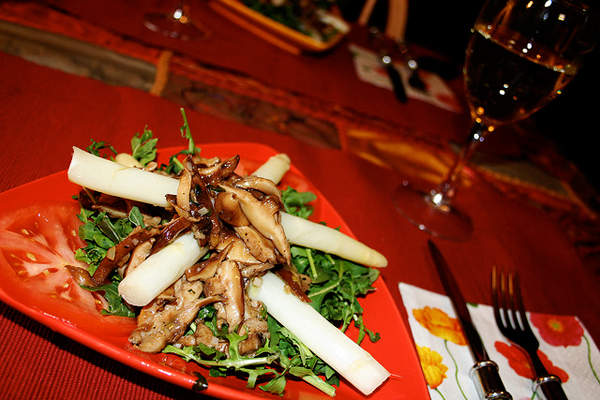 Have you tried white asparagus? It is slightly milder and more tender than green asparagus and is considered to be the more "gourmet" option of the two. The process for growing it, however, is quite easy.
Both green and white asparagus come from the same seed; white asparagus is simply deprived of sunlight. Dirt is piled on top of the plant, which eliminates chlorophyll production and prevents it from turning green.
Either white or green asparagus may be used in this salad recipe, though the white provides a nice color contrast to the arugula, mushrooms, and tomatoes.
Don't forget to share your own asparagus recipe before Tuesday, May 31st for your chance to win a $25 gift certificate to Tait Farm Foods!
Continue Reading: White Asparagus Salad with Warm Shitake Dressing
Posted by Emily Wiley on 05/11, 2011 at 06:24 PM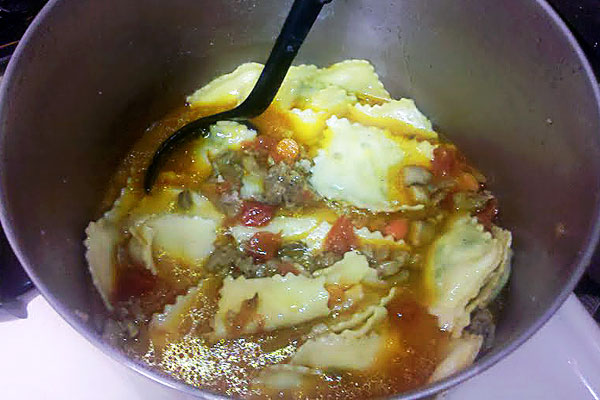 There's nothing more satisfying than a tasty soup to warm up a cold, snowy day. This flavor-packed soup will definitely do the trick, not to mention, it's very simple to make!
Continue Reading: Ravioli Soup
Posted by Christina Barkanic on 02/03, 2011 at 04:54 PM
Tags: recipe | winter | pasta | carrots | mushrooms | garlic |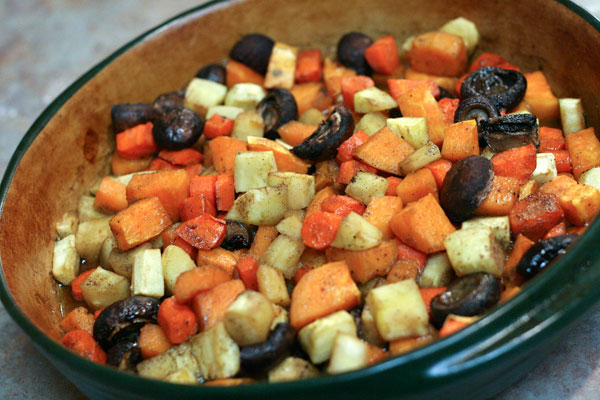 Here's a versatile, sweet, and savory recipe to make use of your favorite winter vegetables. Try it as an accompaniment to chicken in puff pastry with apple butter and Fontina cheese or mustard-baked chicken with pretzel crust.
Continue Reading: Maple and Sage Roasted Root Vegetables
Posted by Emily Wiley on 12/03, 2010 at 06:20 PM
Tags: recipe | fall | turnips | carrots | parsnips | potatoes | mushrooms |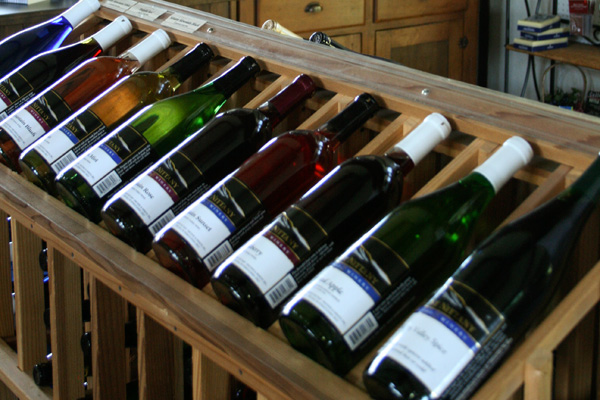 After chatting with Sandy Alexander from Mount Nittany Vineyard & Winery, I decided I had to cook with wine. It was a new and intriguing challenge that I took head on. My three friendly "guinea pigs" tasted this creation and agreed it was a hit. If you like your sauce to be a tad creamier, you can add a tablespoon or two of flour while it's cooking. But I prefer the fluid texture against the rice and chicken.
Continue Reading: Chicken in Mushroom White Wine Sauce
Posted by Michele Frank on 09/01, 2010 at 06:03 PM
Page 1 of 1 pages