All Posts including "markets"
Memorial Day is the kickoff for summer, and many of us will be hosting or attending cookouts. Our local food bounty deserves a place at your cookout table, and here's five items you can find at our regional Friday and Saturday farmers markets. Seek them out, and support your local food community.
Continue Reading: Five local food items for your Memorial Day Weekend cookout table
Posted by Jamie Oberdick on 05/25, 2017 at 01:56 PM
Tags: MemorialDay | farmersmarkets | grilling |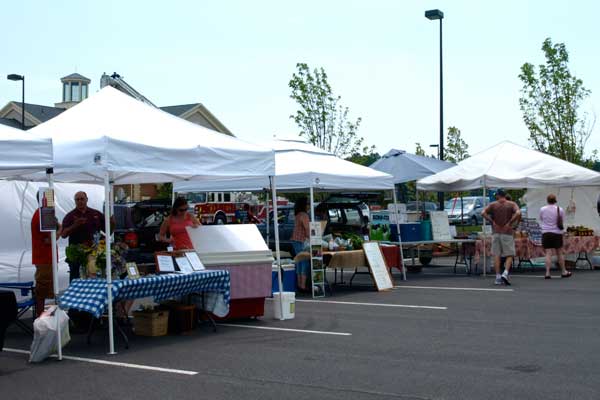 This is a really exciting time to be a local foodie, as the warm season is finally here (even though most mornings we still need a jacket). Because this is the time of farmers markets, outdoor festivals, etc. we are bringing back the Local Food Weekend feature. Each Friday we help you plan your weekend by highlighting some of the local-food related events going on Saturday and Sunday.
Our first event is put on by one of our hubs of local food, Tait Farm, which is holding their Gardener's Open House. Click the link below after "Continue Reading" to find out more about that event and others…
Continue Reading: Your Local Food Weekend for May 3-4
Posted by Jamie Oberdick on 05/02, 2014 at 11:58 AM
Tags: LocalFoodWeekend | TaitFarm | nativeplants | gardening | farmersmarkets |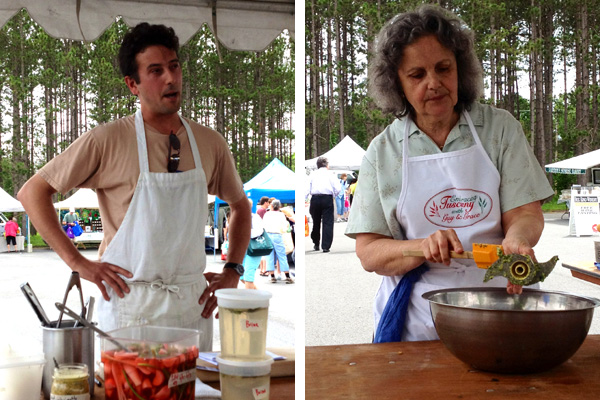 The Boalsburg Farmers' Market welcomed Mark Johnson and Grace Pilato to the new Learning Kitchen on Tuesday afternoon to showcase a variety of recipes featuring local ingredients.
Johnson, chef at Elk Creek Café + Aleworks, and Pilato, local chef and cooking instructor, demonstrated how to use and prepare products from market vendors like radishes, garlic scapes, beets, and basil.
Continue Reading: The Learning Kitchen at the Boalsburg Farmers' Market
Posted by Cara McShane on 06/15, 2012 at 12:40 AM
Page 1 of 1 pages