All Posts including "kilebasa"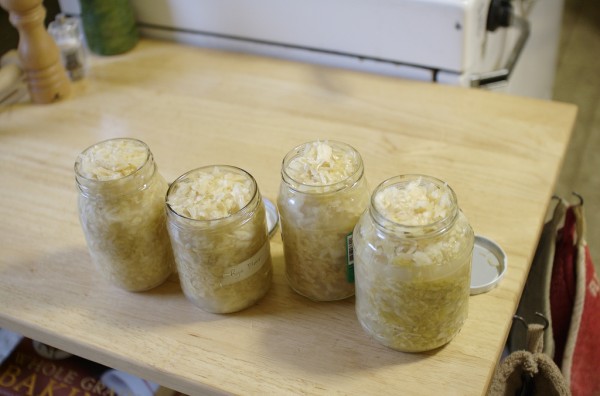 Sauerkraut is the quintessential Pennsylvania Dutch food. In William Woy Weaver's book As American as Shoofly Pie: The Foodlore and Fakelore of Pennsylvania Dutch Cuisine, Weaver mentions that he has uncovered literally thousands of sauerkraut recipes that are Pennsylvania-based.
While not as popular as it once was, sauerkraut is still a big part of the Pennsylvania diet, even if it's just as part of a good luck meal at New Year's. But sauerkraut doesn't have to be just for special occasions, it can be part of easy-to-make winter weeknight meals.
Sauerkraut goes well with pork, of course, but especially goes well with another Pennsylvania staple, kielbasa. The Polish sausage has a nice smoky flavor that does well with sauerkraut's sourish tastes.
Continue Reading: Recipe: Casserole combines the Pennsylvania flavors of apples, sauerkraut, and kielbasa
Posted by Jamie Oberdick on 02/08, 2017 at 01:25 PM
Tags: recipe | kilebasa | sauerkraut | apples |
Page 1 of 1 pages