All Posts including "ketchup"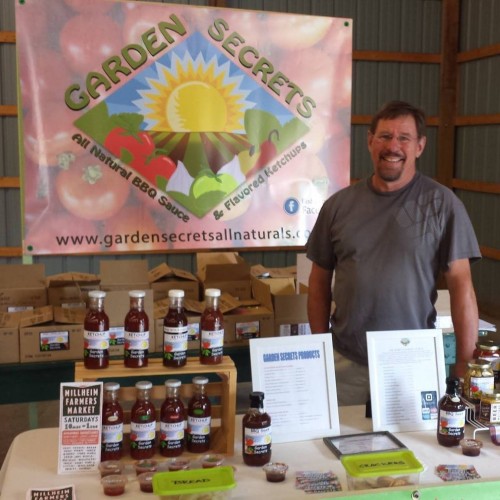 Ketchup is one of those things that some people love and some people hate. It's also something that people think they know based on years of limited options. To many people, ketchup (or catsup, but for the record we're going with ketchup) is either Hunt's, Heinz, or store brand.
However, a Millheim entrepreneur has products that will change your concept of ketchup, and maybe even convert some ketchup haters. Linn Auman runs Garden Secrets, a maker of fantastic sauces that include chili sauce, mustards, pepper relish, barbecue sauce, and of course, homemade ketchup.
Continue Reading: Forget what you think about ketchup and try Garden Secrets' locally-made version
Posted by Jamie Oberdick on 04/19, 2017 at 01:35 PM
Tags: GardenSecrets | ketchup |
Page 1 of 1 pages