All Posts including "honey"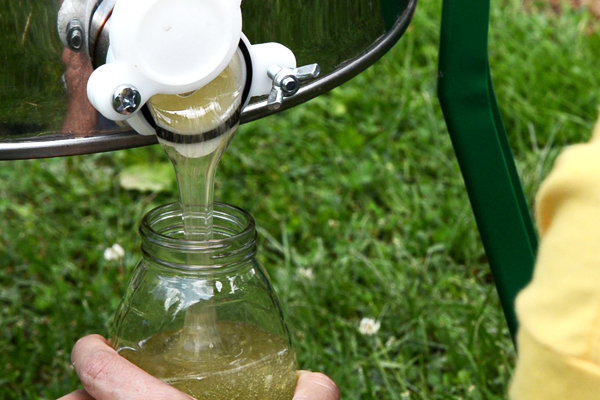 Heather Emminger talks about the uses of bees and their honey. The Yard is Emminger's part-time job through which she takes honey, vegetables, and cut flowers to the Bellefonte Farmers Market.
Continue Reading: Local Food Video: The Yard—Taking honey and pollinated products to the market
Posted by Jessica Paholsky on 06/21, 2013 at 12:59 PM
Tags: TheYard | honey | bees | BellefonteFarmersMarket |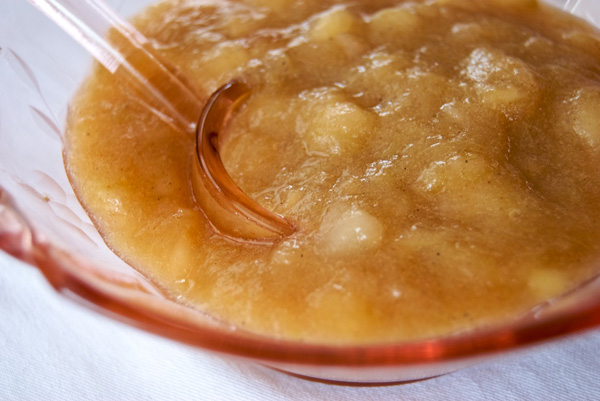 I wanted to do something slightly more savory with my recent bunch of rhubarb, which is tough because it is very tart and needs some sugar. I settled on the idea of something "applesaucey" and it was a hit with our grilled pork. It would be great with some strawberries added in (if you like the strawberry-rhubarb combo and are willing to part with your strawberries—but I'm not there yet.)
Continue Reading: Rhubarb Applesauce
Posted by Kristin Camplese on 05/30, 2012 at 10:59 AM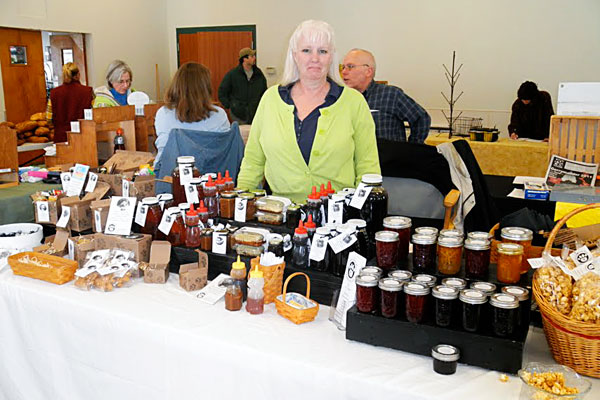 Jacki Mack and her husband, Hal, started their business, Dawg Gone Bees, after Hal's grandfather passed away two years ago. They adopted his passion for honey making and moved equipment from his home into theirs.
Jacki always wanted to launch a family-owned business, and that's just what they did. The Macks even included their four-legged friends in their venture. Each product is named for one of their dogs: Penny, Nebula, FlipFlop, MJ, and Lucky. And they donate a portion of their profits to the SPCA!
(Continue reading for a Q&A with Jacki Mack and to see photos of their products.)
Continue Reading: Dawg Gone Bees
Posted by Christina and Erin on 03/04, 2011 at 09:31 PM
Page 1 of 1 pages