All Posts including "goats"
Winter offers unpaid field hands like me respite from the daily toil that spring, summer, and fall days require. It is a good time to reflect on the past year. And when I begin these reveries, the first word that comes to mind is . . . pears.
Continue Reading: Winter is a time of some rest, reminiscing for local farmers
Posted by James Eisenstein on 01/06, 2014 at 02:57 PM
Tags: pears | JadeFamilyFarm | goats |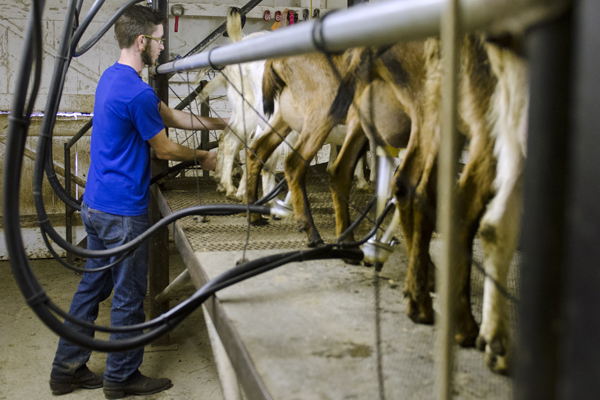 Local Food Journey is pleased to announce that Penn State student and WPSU Multimedia Intern Jessica Paholsky will be producing videos for us that will cover a variety of local food topics, places, businesses, and more. These will generally run every Friday. The first one looks at a few of the challenges of being a goat dairy farmer with Three Belle Cheese General Manager Darren Rhyne.
Continue Reading: Video: Three Belle Cheese…Milking past financial and cultural limits
Posted by Jamie Oberdick on 05/31, 2013 at 04:59 PM
Tags: ThreeBelleCheese | goats | video | JessicaPaholsky |
Page 1 of 1 pages