All Posts including "fruit"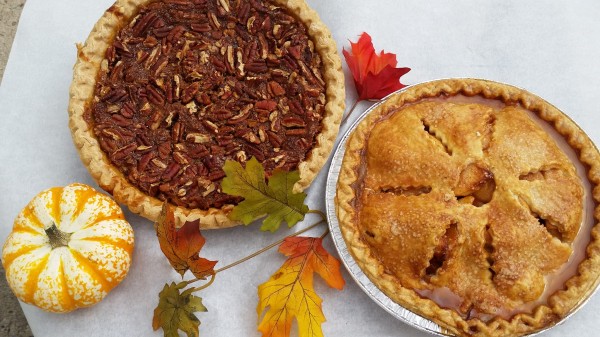 Time to dust off that amazing apple pie recipe you have stashed away for special occasions, because Way Fruit Farm is hosting its annual Apple Pie Contest on Saturday. Judging will begin at 10:30 a.m.
Entries may be dropped off at Way Fruit Farm on Friday during normal business hours (8 a.m. to 7 p.m.) and Saturday by 10 a.m. The event is sponsored by First National Bank.
Continue Reading: Attention all bakers: Way Fruit Farm Apple Pie Contest is this Saturday
Posted by Jamie Oberdick on 10/26, 2017 at 10:59 AM
Tags: applepie | WayFruitFarm |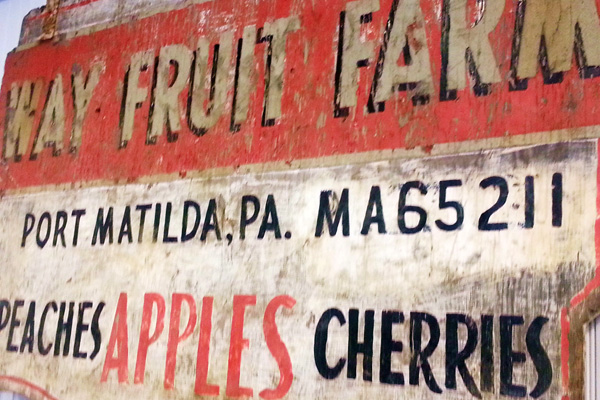 This week we have Way Fruit Farm's Apple Blossom Festival, Elk Creek Cafe's Earth Day 71 Mile Dinner, gardening stuff from The Garden nursery in Centre Hall, and herb tasting at Tait Farm.
Continue Reading: Local Food Notes for April 21
Posted by Jamie Oberdick on 04/21, 2017 at 12:58 PM
Tags: LocalFoodNotes | TaitFarm | WayFruitFarm | ElkCreek | TheGarden |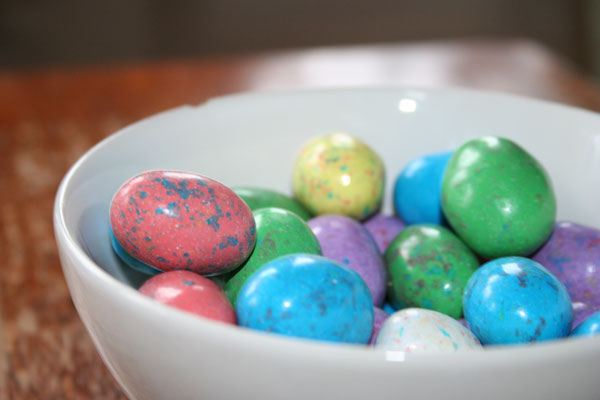 This week's Local Food Notes features Mike McGrath's weekend appearances to benefit WPSU, Way Fruit Farm's Easter hams and baked goods and how to order them, how Tait Farm can help make your Easter table shine, and a fantastic music set at Elk Creek Cafe and Aleworks Saturday night.
Continue Reading: Local Food Notes for April 7
Posted by Jamie Oberdick on 04/07, 2017 at 02:12 PM
Tags: LocalFoodNotes | TaitFarm | WayFruitFarm | ElkCreek | WPSU |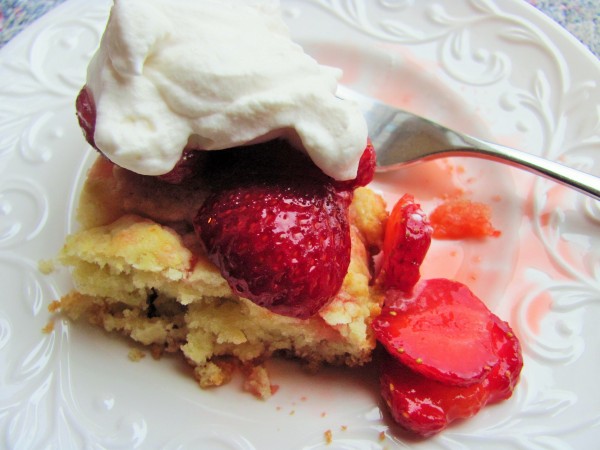 It's strawberry season and I could not be happier! The strawberries in my garden are ripe enough to pick everyday, despite the chipmunk that wants to eat them—he sometimes sneaks under our chicken wire fence to sample a few! The strawberries look lovely at the various farmers markets and the PA strawberries that are being sold in local grocery stores are plump and juicy!
Way Fruit Farm is a great place to take the family for strawberry picking. But with all the rain, the strawberries might have a shorter season this year, as a recent e-mail from them informed. So get there soon for the best berries.
Continue Reading: Strawberry season nearing end, but there's still time!
Posted by LacCreta Holland on 06/19, 2015 at 02:27 PM
Tags: recipe | strawberries | WayFruitFarm |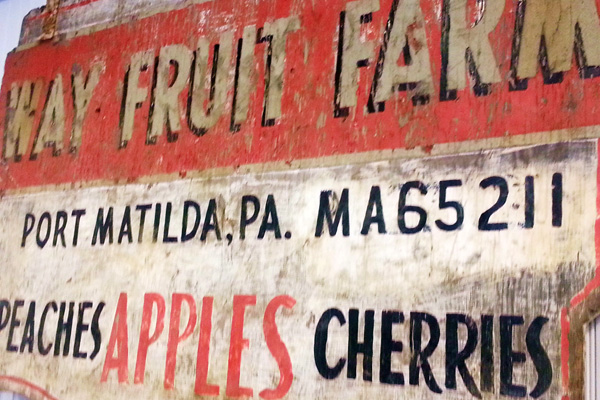 Those interested in learning how to trim/prune fruit trees can attend Way Fruit Farm's Apple Tree Trimming Demonstration Saturday, March 28, starting at 10:30 a.m. at the farm located on Route 550 near Stormstown. The workshop is free of charge.
Attendees will meet in the farm store for a brief presentation and a Q & A session and will then proceed to the orchard across the road from the store for trimming practice. It's a good idea to prepare for cold and mud as Saturday is forecasted to be pretty chilly. The event is open to both newcomers and previous attendees who find they may have new questions.
Continue Reading: Apple tree trimming demonstration March 28 at Way Fruit Farm
Posted by Jamie Oberdick on 03/26, 2015 at 12:50 PM
Tags: apples | treetrimming | WayFruitFarm |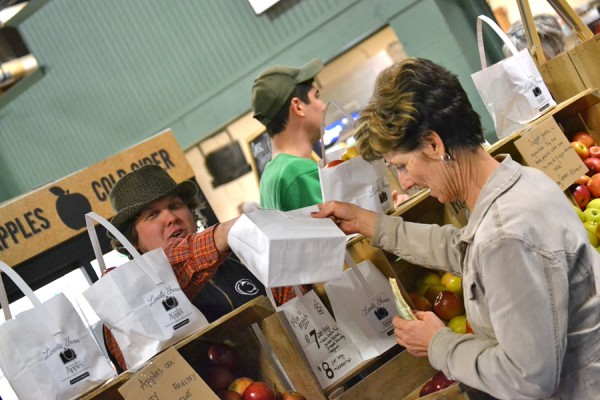 One of the reasons to head down to the Pennsylvania Farm Show is the food. A lot of it is from Pennsylvania sources, so it's more or less a locavore's dream: a food court full of local food.
There's a main food court in the Weis Exposition Hall and an additional food court in the Main Exposition Hall. Both of them have a rather charming town square motive. But what to get?
Well, there's plenty of choices, and no matter if you are a carnivore, a vegan, or a picky five-year-old, everyone can find something to nosh on. My personal favorites include milk shakes that are ALMOST as good as the Creamery's; maple sundaes made with real maple syrup from the Pennsylvania Maple Syrup Producers Council; an excellent mushroom soup made by the Pennsylvania Mushroom Growers Cooperative; and for those looking for something very healthy, a broccoli-cauliflower salad from the Pennsylvania Vegetable Growers Association. Not only are these things tasty, the money raised by sales of the food items go to good causes.
Here's the full list of all the amazing selections:
Continue Reading: Food court featuring local food? Find it at the Farm Show
Posted by Jamie Oberdick on 01/14, 2015 at 05:44 PM
Tags: FarmShow | food | vegetables | meat | fruit |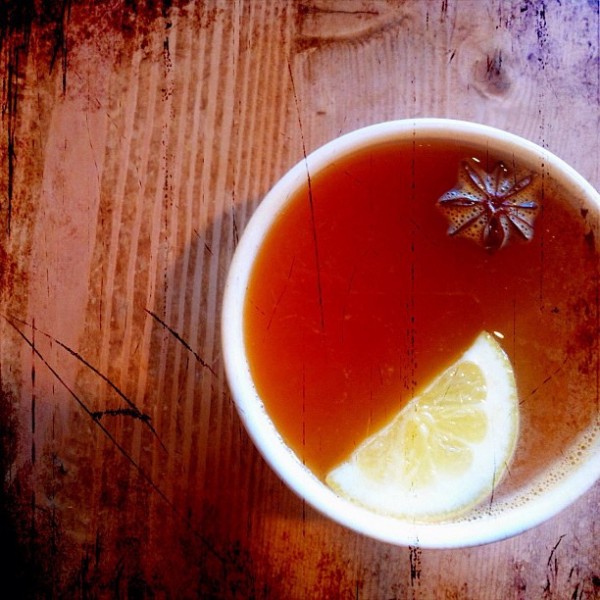 Apple cider is one of those cold-weather favorites: steaming cups of the hot, fruity stuff bring back pleasant memories of many a childhood. I always associate it with my family's annual Christmas tree outing to a local farm in my hometown, where the drink was made on the spot and given out to patrons free of charge (each subsequent refill costs you a quarter). You can find cider in almost any grocery store throughout the year, but there is absolutely nothing like a freshly poured mug of it to warm your hands (and soul).
Continue Reading: Way Fruit Farm's apple cider a real cold-weather treat
Posted by Anna Lombardo on 10/23, 2014 at 02:28 PM
Tags: WayFruitFarm | apples | cider |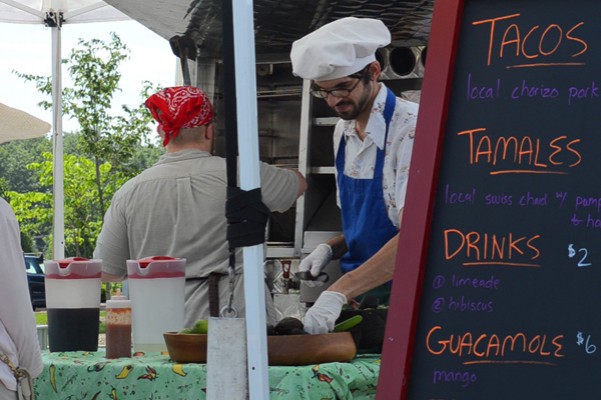 While we are most certainly not Philadelphia or Pittsburgh, we here in Central Pennsylvania are not living in a good-food black hole. We have some excellent restaurants and other vendors of prepared meals/snacks using local food ingredients in our area. You can find local food in fine dining establishments, taverns, diners, festivals, and, of course, farmers markets. Here are five great local food items that we think you must try:
Continue Reading: Five must-have local food bites
Posted by Jamie Oberdick on 05/07, 2014 at 11:29 AM
Tags: ElGringoTacoTruck | Harrison'sWineGrill | WayFruitFarm | ElkCreek | Gemelli'sBakery |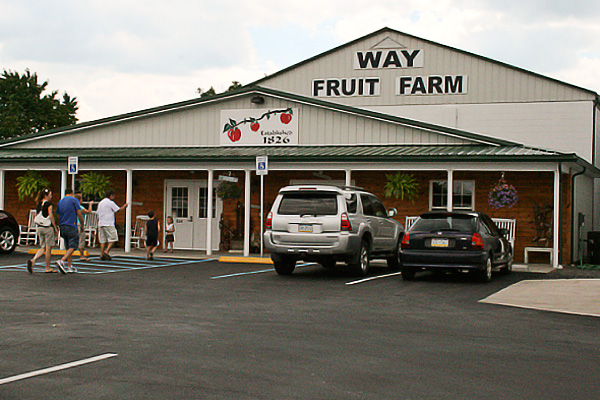 Way Fruit Farm apples and apple products are among the Centre Region's favorite local foods. As something of a cider snob connoisseur due to having grown up in the Appleland that is southcentral Pennsylvania, I am picky about cider but have found Way's cider to be one of my personal highlights of a Happy Valley autumn. However, Way Fruit Farm is so much more. They offer a wide variety of local fruit, and vegetables, almost year-round. They also have a pleasant cafe for breakfast and lunch, a gift shop, and provide a one-stop shop for other local food items such as meats, cheeses, sauces, etc. You can build a heck of a meal in one visit to Way Fruit Farm.
I recently had the pleasure to talk to Jason Coopey, co-owner of Way Fruit Farm, about what fruits are in season now and in the near future, why local food is so fantastic, and when they will again offer cider this year.
Continue Reading: Interview with Jason Coopey of Way Fruit Farm
Posted by Jamie Oberdick on 07/31, 2013 at 03:11 PM
Tags: WayFruitFarm | fruit |
Page 1 of 1 pages