All Posts including "easter"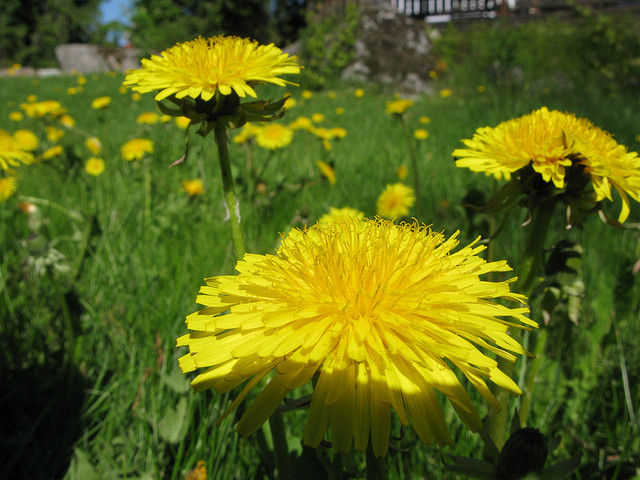 To many, the image above may cause anger because the dandelion is considered one of the worst lawn and garden weeds to control. However, to many of the Pennsylvania Dutch persuasion, dandelions are good to eat and are a staple at the Easter table. They are, as we all know, quite plentiful and are ready to harvest right now so you can gather enough for Easter dinner.
There are two key points to remember when harvesting dandelions. First, perhaps most importantly, make sure you are not harvesting greens from ground that has been hard hit with herbicides and other chemicals. In fact, there are cultivars of dandelions that you can grow in your garden. Second, you must harvest the greens before the flower head appears. Once that happens, they become so bitter they are inedible.
Continue Reading: Recipe: Dandelion salad with hot bacon dressing a PA Dutch Easter staple
Posted by Jamie Oberdick on 04/18, 2014 at 02:03 PM

Harrison's Wine Grill and Catering has established itself as a go-to place for outstanding dining with a local food focus, but they also conduct one of the most-delicious and well-respected fundraising programs in the state. Harrison's Eat Well Fundraising program has been awarded the National Restaurant Association's 2010 Good Neighbor Award and the CBICC's 2010 Philanthropy Award.
State College's Easterly Parkway PTO and Harrison's are once again teaming up for an Eat Well fundraiser. From today though Sunday, March 30, if you mention to your Harrison's server that you are a supporter of Easterly Parkway PTO, Harrison's will donate 20 percent of your check before taxes and gratuity to Easterly Parkway PTO. But that's not all.
Continue Reading: Easterly Parkway PTO latest to do fundraising local-food style with Harrison's Wine Grill
Posted by Jamie Oberdick on 03/21, 2014 at 01:12 PM
Tags: fundraiser | Harrison's | EasterlyParkwayPTO |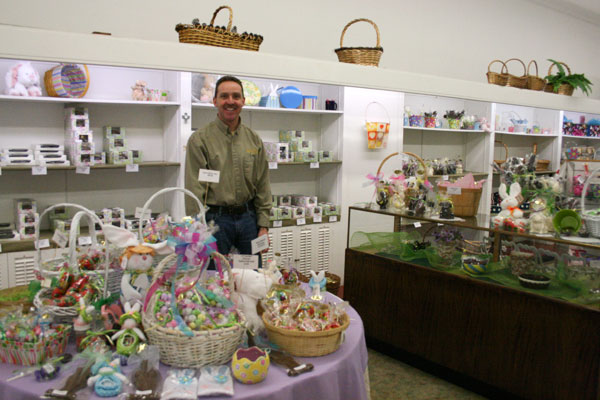 This Sunday, children will hunt for Easter baskets filled with milk chocolate bunnies, colorful jellybeans, peanut butter eggs, and speckled malted milk balls. Some of those treats will come from McIntyre's Candies, a central Pennsylvania shop that still hand-makes its confections.
Earlier this week, WPSU's Emily Wiley discovered the sweet history of this Altoona landmark. Listen to audio and see photos from the candy shop.
Continue Reading: McIntyre's Candies in Altoona
Posted by Emily Wiley on 04/21, 2011 at 05:02 PM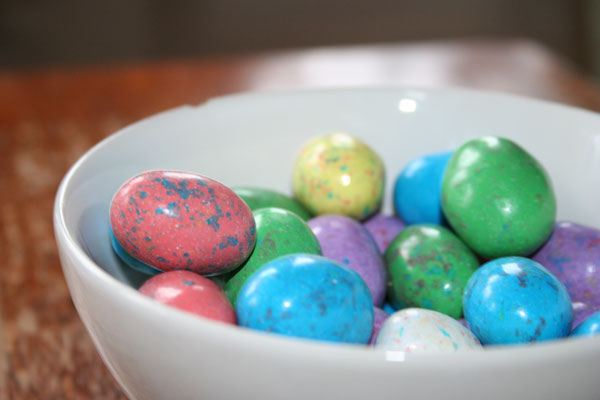 Nothing says Easter like a bowl full of brightly colored eggs! Whether you dip the eggs into blue or purple dye or paint them with pink polka dots and yellow stripes, consider buying local eggs this holiday season.
Continue Reading: Easter Eggs
Posted by Erin Donahue on 04/20, 2011 at 07:10 PM
Page 1 of 1 pages