All Posts including "dandelion"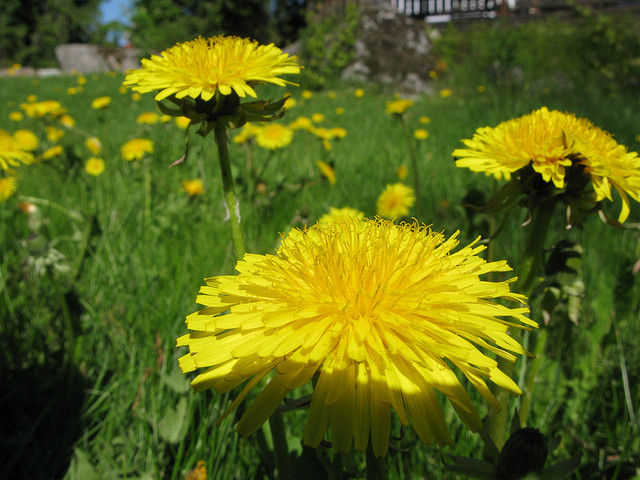 To many, the image above may cause anger because the dandelion is considered one of the worst lawn and garden weeds to control. However, to many of the Pennsylvania Dutch persuasion, dandelions are good to eat and are a staple at the Easter table. They are, as we all know, quite plentiful and are ready to harvest right now so you can gather enough for Easter dinner.
There are two key points to remember when harvesting dandelions. First, perhaps most importantly, make sure you are not harvesting greens from ground that has been hard hit with herbicides and other chemicals. In fact, there are cultivars of dandelions that you can grow in your garden. Second, you must harvest the greens before the flower head appears. Once that happens, they become so bitter they are inedible.
Continue Reading: Recipe: Dandelion salad with hot bacon dressing a PA Dutch Easter staple
Posted by Jamie Oberdick on 04/18, 2014 at 02:03 PM
Page 1 of 1 pages