All Posts including "cookies"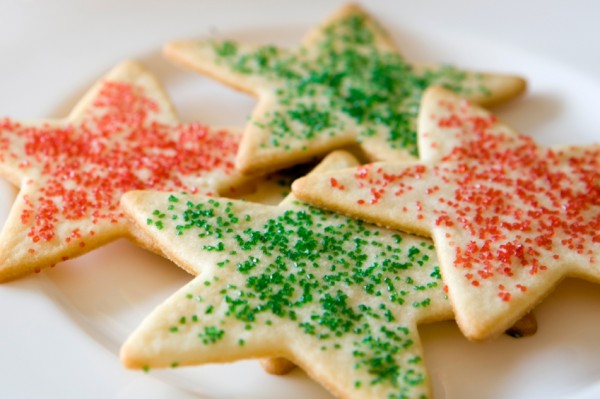 To many who live in Pennsylvania Dutch country, sand tarts are a big part of the holiday festivities. Topped with sprinkles or ground almonds, hese wafer-thin sugar cookies are crispy and delicious. I feel bad for the parts of Pennsylvania that do not have them, as they are quite the holiday treat.
Below is an old recipe for these tasty cookies that you can easily do at home. The ingredients are simple, but key to a great sand tart is rolling them thin. Otherwise, they're not sand tarts!
Continue Reading: Pennsylvania Dutch sand tarts are a fantastic holiday cookie
Posted by Jamie Oberdick on 12/16, 2016 at 02:24 PM
Tags: cookies | recipe | holdiays | PennsylvaniaDutch | recipes |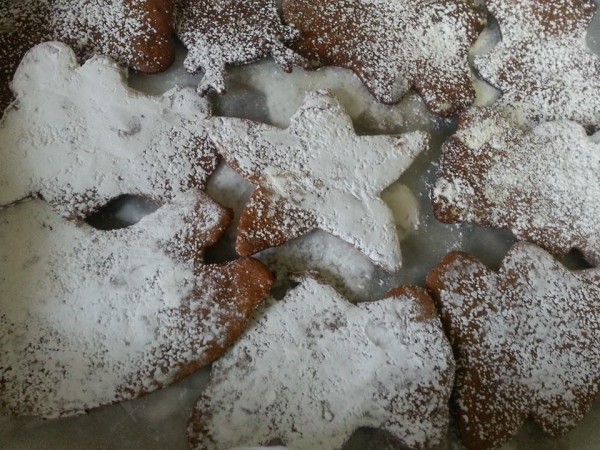 I grew up in York, part of the original Pennsylvania Dutch Country. Therefore, there are several things that say Christmas to me that most others have no idea about. One is Der Belsnickel, a sort of nasty fellow who's job it is to make sure children are good in the weeks before Christmas by, well, beating them with a stick. Think of him as Santa's muscle.
Another, more benevolent aspect of Pennsylvania Dutch Christmas is some of the traditional cookies that families bake for the season.
Continue Reading: Recipe: Pennsylvania Dutch Christmas cookies
Posted by Jamie Oberdick on 12/24, 2013 at 03:01 PM
Tags: recipes | PennsylvaniaDutch | Christmascookies | cookies |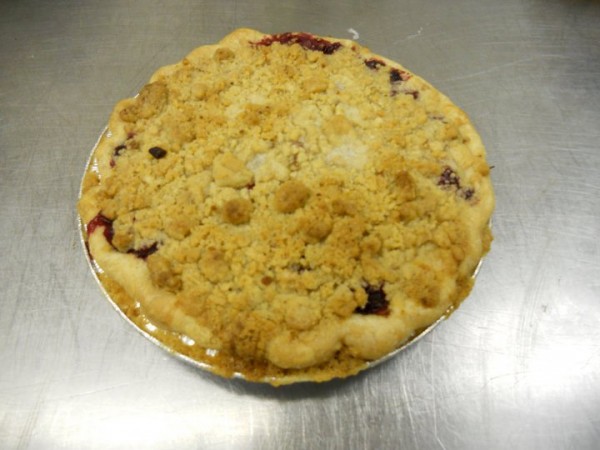 Gemelli Bakers has made a name for itself by baking wonderful bread. However, they also make some fantastic desserts. Gemelli is not as well known as a source for great baked desserts, but more and more people in the area are becoming aware of the sweet goodness that they offer at their downtown State College location, or at area farmers markets.
"We've been making desserts from day one," said Tony Sapia, owner of Gemelli Bakers. "A few examples of what we bake include Italian cookies like biscotti and macaroon, American-style cookies like oatmeal raisin and chocolate chip, apricot fruit bars, pies…there's quite a list."
Continue Reading: Sweeten up the holidays with desserts from Gemelli Bakers
Posted by Jamie Oberdick on 12/18, 2013 at 05:00 PM
Tags: Christmas | holidays | Gemelli | dessert | cake | pie | cookies |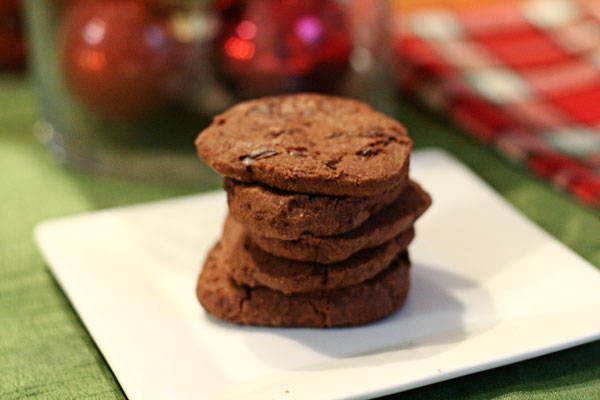 Dorie Greenspan is an accomplished food writer and cookbook author, and her World Peace cookies are all over the Internet. (Find out how they got their name here.)
They are French shortbreads with a generous amount of bittersweet chocolate and a touch of fleur de sel (French finishing sea salt) to yield a really intense flavor. Find more of Dorie's delectable dessert recipes in her book, BAKING: From My Home to Yours.
Continue Reading: December Cookies: World Peace Cookies from Dorie Greenspan
Posted by Emily Wiley on 12/22, 2011 at 01:59 PM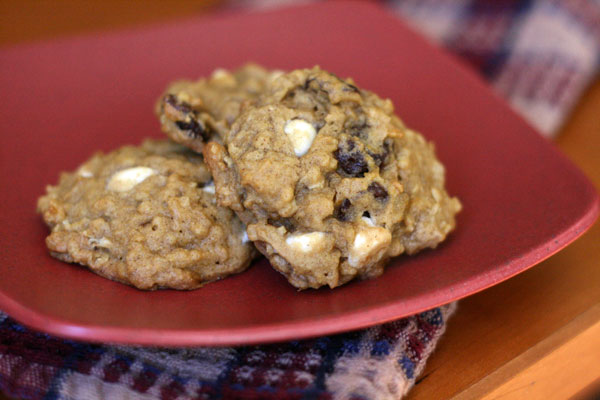 The combination of pumpkin puree and oatmeal makes these cookies nice and chewy. The white chocolate chips are sweet, and the dried cherries are sour. And the spices couldn't be more festive.
Continue Reading: December Cookies: Pumpkin Oatmeal Cookies
Posted by Emily Wiley on 12/20, 2011 at 07:32 PM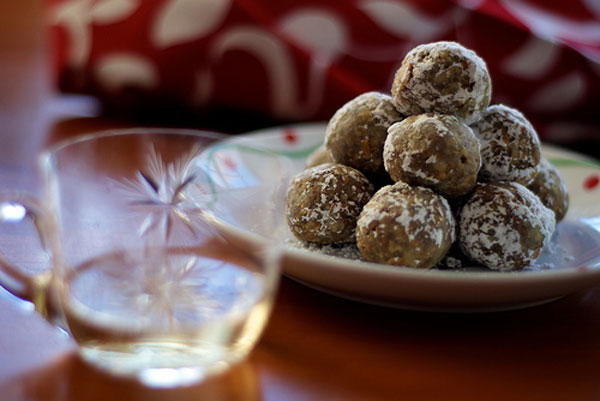 'Tis the season to indulge! Enjoy favorite holiday cookies from Local Food Journey contributors this week and next. And feel free to share your own recipes in the comment section below.
First up: Rum Balls from Kristin Camplese of Cuizoo.
Continue Reading: December Cookies: Rum Balls
Posted by Kristin Camplese on 12/15, 2011 at 07:29 PM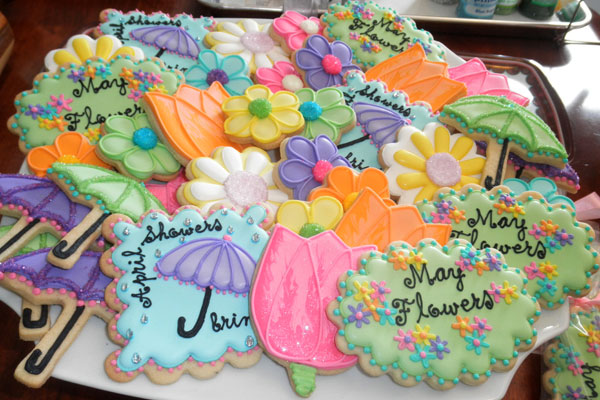 Want to add a personal touch to an upcoming wedding reception or baby shower? Searching for a dessert to serve at your next holiday party? Or just looking for a tasty treat for a special someone? Anne Yorks of Flour Box Bakery has hand-iced sugar cookies for every occasion.
Continue Reading: Flour Box Bakery
Posted by Christina and Erin on 04/27, 2011 at 05:55 PM
Tags: cookies |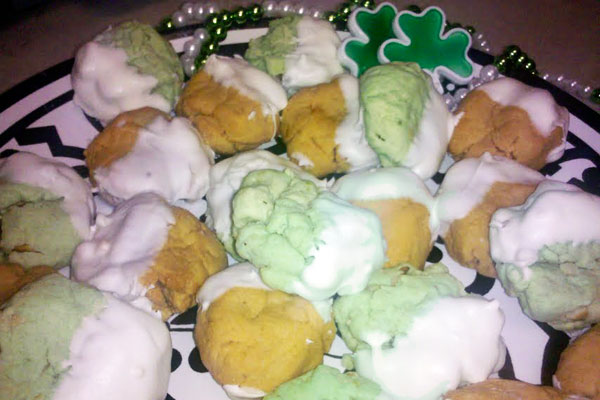 Get into the spirit of Saint Patrick's Day with these festive cookies! Pistachio pudding provides the green coloring, but you could substitute another flavor like lemon or butterscotch.
Continue Reading: Green Week: Pistachio Cookies
Posted by Christina and Erin on 03/17, 2011 at 01:55 PM
Page 1 of 1 pages