All Posts including "cocktails"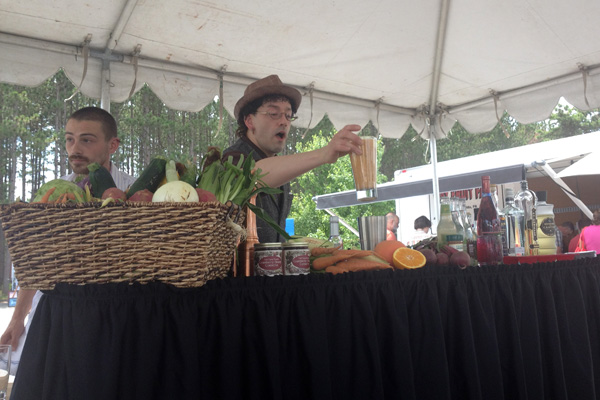 Sc'Eric Horner is a local bartender and "foodie." He moved to State College in 1991 to attend classes at Penn State. Since graduating from the College of Communications in 1994, he has worked at many area establishments including Q's Café / Café SerendipiTea at Encore Books, Gopper's Pizza, Zola New World Bistro, and Webster's Bookstore Café. He is currently the beverage manager at Fuji & Jade Garden restaurant on Westerly Parkway in State College. Sc'Eric would someday like to own his own bar and late-night coffee and tea shop.
Last week at the Learning Kitchen event, Sc'Eric shared recipes for: Sichuan Carrot Smoothie; Beetnik's Tonic; Bee Kind Cranberry Sangria; Frozen Punch Mould. Continue reading to see the recipes!
Continue Reading: Cocktail Recipes from Sc'Eric Horner of Fuji & Jade Garden
Posted by Cara McShane on 07/20, 2012 at 10:59 AM
Page 1 of 1 pages