All Posts including "cocktail"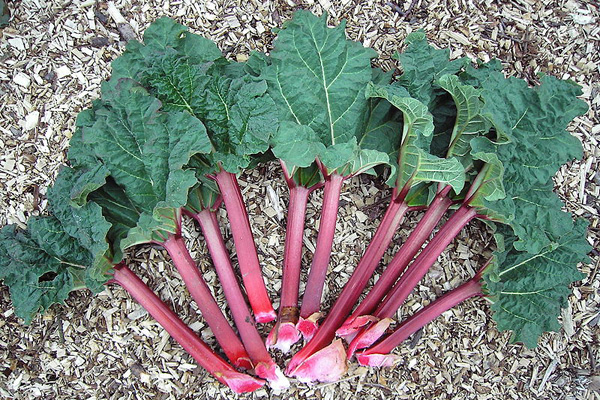 A friend of mine is something of an amateur mixologist, or cocktail creator. A year ago during a visit, I introduced him to shrubs, the delightful fruit/sugar/vinegar concoction that has made something of a comeback. Originally a way to preserve harvests in Colonial times, shrubs are definitely back in Central Pennsylvania thanks to Tait Farm Foods. Tait Farm offers a variety of shrub flavors, such as lemon, ginger, raspberry, apple, and rhubarb. The main purpose of shrubs is as part of a beverage.
Now, you don't have to drink alcohol to enjoy shrubs; in fact, they are quite nice with just tonic water or ginger ale. However, they make a great mixer for alcoholic drinks, and when my friend was visiting, we brainstormed a drink for rhubarb. It was a warm April day when he was up, so we came up with a sort of rhubarb mojito.
Continue Reading: Celebrate spring and think of summer with a rhubarb mojito
Posted by Jamie Oberdick on 03/30, 2016 at 12:43 PM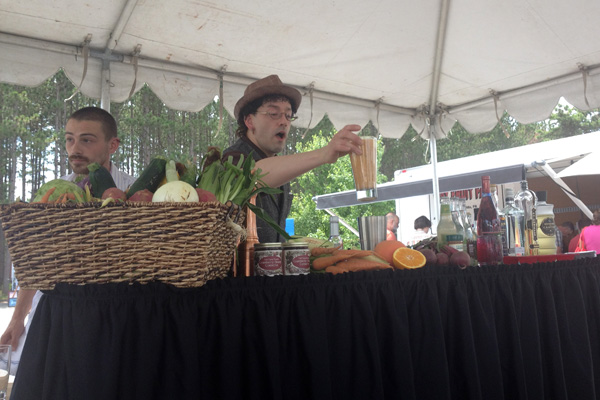 Sc'Eric Horner is a local bartender and "foodie." He moved to State College in 1991 to attend classes at Penn State. Since graduating from the College of Communications in 1994, he has worked at many area establishments including Q's Café / Café SerendipiTea at Encore Books, Gopper's Pizza, Zola New World Bistro, and Webster's Bookstore Café. He is currently the beverage manager at Fuji & Jade Garden restaurant on Westerly Parkway in State College. Sc'Eric would someday like to own his own bar and late-night coffee and tea shop.
Last week at the Learning Kitchen event, Sc'Eric shared recipes for: Sichuan Carrot Smoothie; Beetnik's Tonic; Bee Kind Cranberry Sangria; Frozen Punch Mould. Continue reading to see the recipes!
Continue Reading: Cocktail Recipes from Sc'Eric Horner of Fuji & Jade Garden
Posted by Cara McShane on 07/20, 2012 at 10:59 AM
Page 1 of 1 pages