All Posts including "chorizo"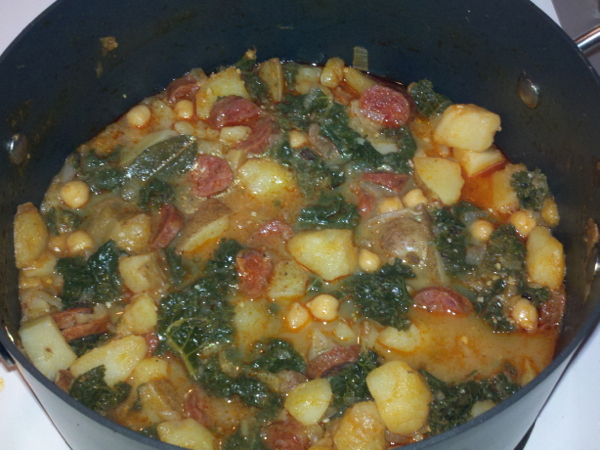 It's February. There's nothing I can really say that's redeeming about local eating in February in Pennsylvania except that we're one month closer the return of good local veggies than we were in January.
Okay, there's one other thing I can say. It's a good time for soup, and I love soup. Far and away my favorite soup of all time is a Portuguese chorizo, kale and potato soup. I don't know where the recipe is from, unless "my mother" is a suitable answer. This soup is flavorful and hearty and a good way to use any potatoes you have put up from last year that are getting all wrinkly and soft.
Continue Reading: Hearty Chorizo, Kale and Potato Soup
Posted by Emily Reddy on 02/08, 2013 at 04:56 PM
Page 1 of 1 pages