All Posts including "celery"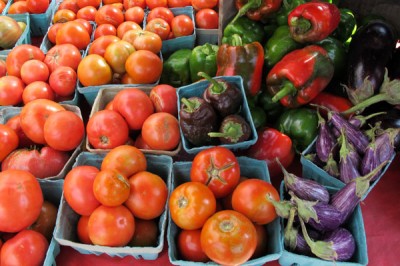 The unusually wet and cool weather of mid-September must be a prelude to a fabulous Indian Summer coming our way. Nature has its signals in every season, and the fall is no exception. The dizzying activity of insects and migrating birds, the prolific blooming of goldenrod and asters, and the breathtaking color transformation of the native Sumac all confirm the change that is in the air. And even though the tomatoes are slowly slipping away, the abundant greens, hearty squashes, pears and more, are ready to make their debut and step in where the others are leaving off. Oh, how lucky we are!
Continue Reading: Change is in the Air and a Recipe for Vegetable Soup
Posted by Kim Tait on 09/19, 2011 at 02:16 PM
Tags: recipe | fall | soup | celery | onions | garlic | carrots | potatoes | greenbeans | tomatoes | corn |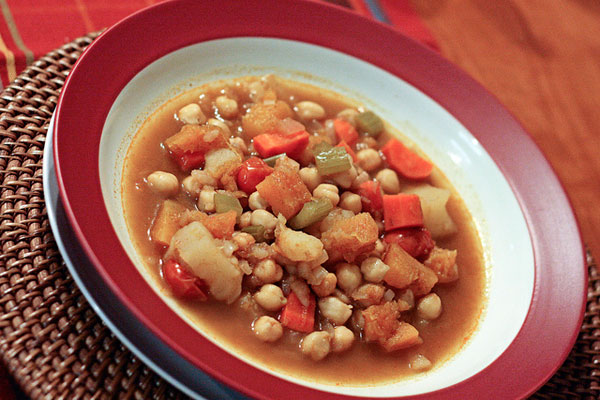 Warm up this wintry weekend with a bowl of spicy Moroccan vegetable stew. It combines seasonal root vegetables with cinnamon, cumin, and paprika and a splash of sweet coconut milk at the end. The list of ingredients may seem long, but this soup couldn't be simpler or more satisfying.
Continue Reading: Moroccan Vegetable Stew
Posted by Emily Wiley on 12/10, 2010 at 04:16 PM
Tags: recipe | fall | onions | butternutsquash | potatoes | carrots | celery |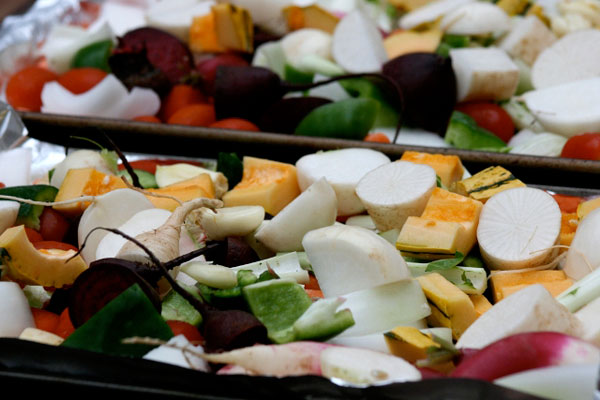 During this time of year, I often have a lot of vegetables hanging out in my refrigerator. What is one of the easiest ways to use up 5 lbs. of turnips, carrots, beets, squash, onions, and garlic? Vegetable broth. This recipe is highly adaptable; start with the one below and add in any extra veggies you have laying around. It will be perfect for risottos and sauces throughout the winter.
Continue Reading: Vegetable Broth
Posted by Jessica Reilley on 10/20, 2010 at 02:26 PM
Tags: recipe | fall | celery | carrots | turnips | garlic | onions | |
Page 1 of 1 pages