All Posts including "cafe"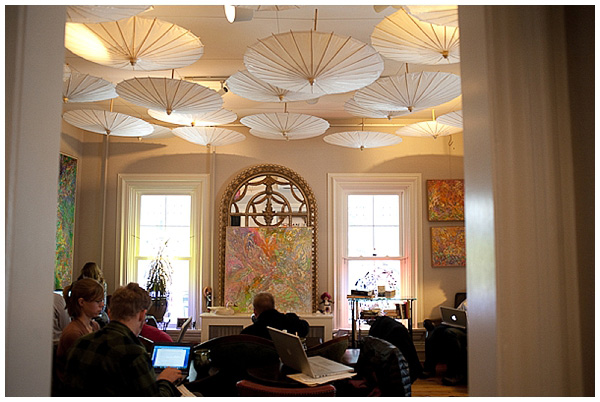 Since this blog has been in existence, the local food restaurant scene in Central Pennsylvania has expanded. Not only have there been some new local food restaurants popping up, there are also some established restaurants that have began serving food sourced with local ingredients.
While there have been an increase in local food options, that has created a bit of an issue…what to choose! The options are many, so it can be hard to pick. To help you decide what to try, here are recommendations for five different items you can find on Central Pennsylvania menus that feature local ingredients.
Continue Reading: Five great local food restaurant items
Posted by Jamie Oberdick on 03/23, 2016 at 11:59 AM
Tags: burgers | CafeLemont | beets | MeyerDairy | Spats |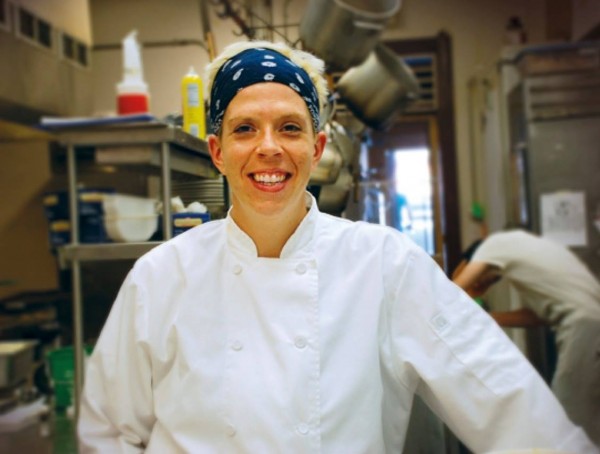 By Alexandrea Scott
The New Elk Creek Café & Aleworks is a great source of local grown food, house brewed ales, and live music to kick off the weekend. This unique stop in the little town of Millheim, Pa. will definitely bring you back for more.
They recently just remodeled and have a fresh new logo. They changed their approach because they wanted to update the café with the hopes of becoming the weekend hot spot for locals and people passing through. Every weekend they have live music from local bands for their customers to enjoy.
Continue Reading: Chef Erin Snyder gives Elk Creek Cafe & Aleworks a new flavor
Posted by Alexandrea Scott on 02/09, 2016 at 02:42 PM
Tags: ElkCreekCafe |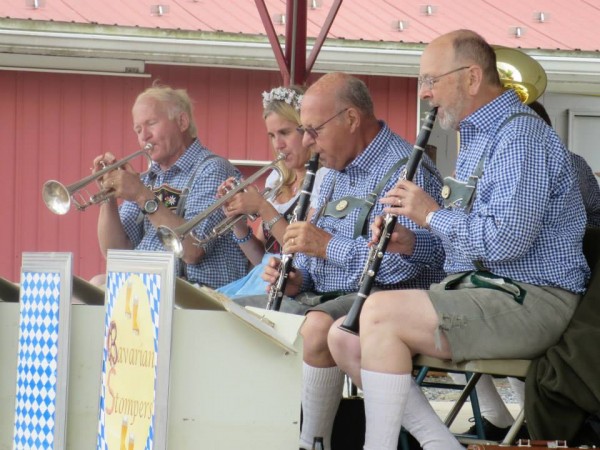 By Anna Lombardo
Free up your schedule, folks—the second annual Millheim Oktoberfest, presented by Elk Creek Cafe and Aleworks to benefit the Millheim fire company, is just around the corner. On Saturday, Oct. 11, starting at 11:00 a.m. and lasting until 7:00 p.m., the Millheim fire company grounds will host this family friendly, all-weather event, where they plan to offer traditional German food, drink, music, and dancing—in the spirit of community involvement and kinship.
Oktoberfest, I learn from Elk Creek Cafe head brewer Tim Yarrington (I was pitiably uninformed about the event), dates back to Germany in the early 1800s, when a party was thrown for a young Prince Ludwig, in honor of his marriage. The entire town of Munich, Germany, was invited, and thus Ludwig's marriage party set epic proportions for this tradition, which would inspire subsequent celebrations all over the world every year for the next several hundred years.
Continue Reading: Millheim Oktoberfest to be held Saturday Oct. 11
Posted by Local Food Journey on 10/10, 2014 at 11:29 AM
Tags: Oktoberfest | Millheim | ElkCreekCafe |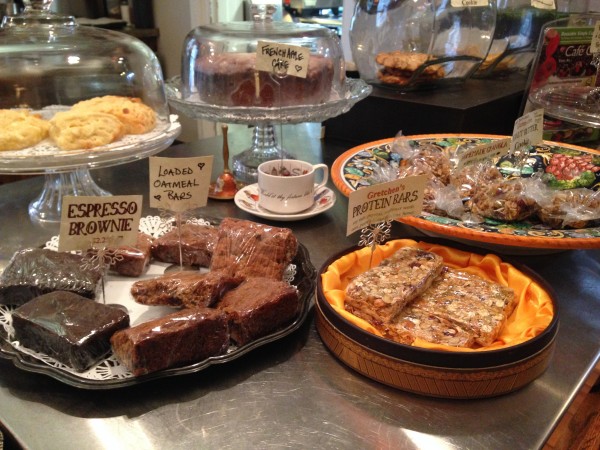 The ongoing debate for all latte-sipping, caffeine-craving coffee snobs (myself included) seems to be "which is better?" Starbucks or Dunkin Donuts? Coffee has become a necessity for so many people; we wake up, skip breakfast, grab a cup of joe to go, and get on with our day. But if you're tired of the Starbucks employees misspelling your name, or the line at Dunkin Donuts has you fed up, try a change of pace at Café Lemont. After all, owners Michael Beck and Jodi Hakes McWhirter make it a point to stand out from the rest. "There really isn't any other place quite like ours around."
While Café Lemont is unique for its special events and entertainment away from the downtown State College bustle, what makes this café special is its menu. Starting with coffee, they roast organic beans on a weekly basis, and their tea is specially blended with loose leaves by Pantheon Teas, a business nearby. If that isn't enough to pique your taste buds, their menu features light breakfasts and lunches made with ingredients from several other local businesses including Meyer Dairy, Green Heron Farm, Hogs Galore, Ye Olde College Diner, Gaffron's Sunrise Bakery, Suzie Wong's, and Belladonna Herbs. "All the rest is made from scratch by us," Michael said.
Continue Reading: Cafe Lemont offers local food and great java
Posted by Jordan Reabold on 03/25, 2014 at 12:29 PM
Tags: CafeLemont | coffee | tea |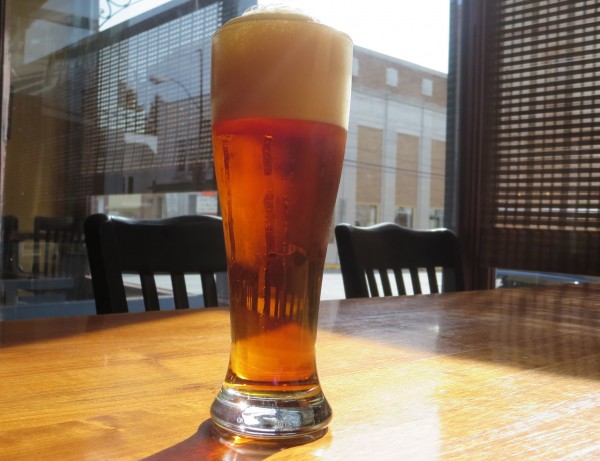 As per the weather forecasts, this weekend we end our winter preview and get some mild weather to enjoy. For this Local Food Weekend weekend, we have the Bellefonte Farmers Market, Santa's arrival plus a chance to unwind at the Winery at Wilcox store at the Nittany Mall, and great music to go with great local food and beer at Elk Creek Cafe + Aleworks.
Continue Reading: Your Local Food Weekend for Nov. 16 and 17
Posted by Jamie Oberdick on 11/15, 2013 at 02:07 PM
Tags: LocalFoodWeekend | ElkCreekCafe | Bellefonte | farmersmarket | Christmas |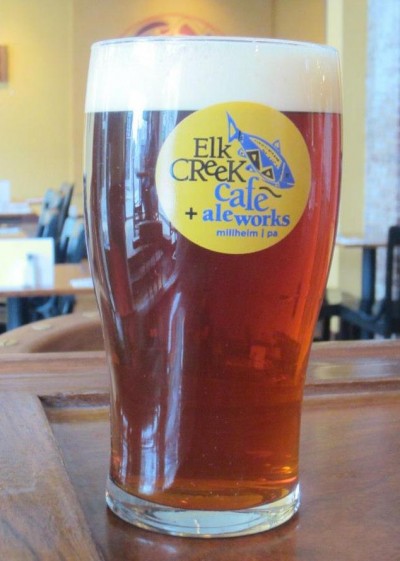 Editor's Note: This is part 1 of a two-part look at summer food and beer pairings with Centre County brewers - today, Elk Creek Cafe + Aleworks, and next Friday, Otto's Pub and Brewery. Traditionally, pairings of food and drink has usually been about wine. But over the last decade or so, as craft beers and ales have become more and more prevalent, beer and food pairings have come to the forefront. Everybody knows how well a nice cold glass of beer goes with wings or burgers, but what about more adventurous pairings? I recently talked to Tim Yarrington, the brewer responsible for the excellent libations that Elk Creek Cafe + Aleworks puts out on a regular basis, about some beer food pairings that will make you want to head to Millheim and grab a growler or two.
Continue Reading: Elk Creek brewer offers summer beer/food pairings
Posted by Jamie Oberdick on 05/10, 2013 at 02:34 PM
Tags: beer | ElkCreekCafe+BrewWorks | beerpairings | summer |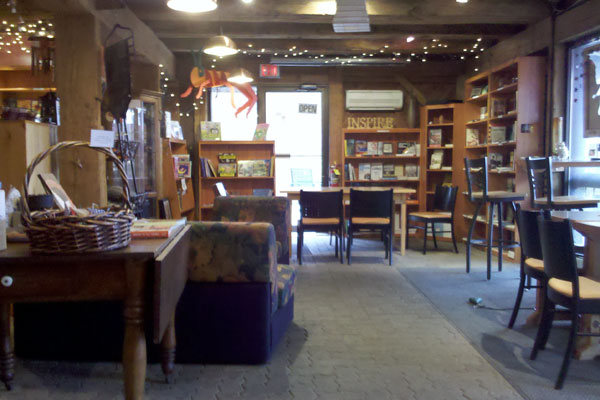 East West Crossings in Lemont is home to teas, books, gifts, and art. Their mission is to build a peaceful environment to help customers relax and warm their spirits.
"We have created a place where people pause from their busy lives, relax alone or with a friend or two, and rejuvenate," says Ruth Nissly, assistant at East West Crossings. Ruth looks forward to seeing regular customers and meeting local artists and musicians who have entertained or displayed work at the shop.
Continue Reading: East West Crossings in Lemont
Posted by Erin Donahue on 04/05, 2011 at 05:32 PM
Tags: cafe | restaurant |
Page 1 of 1 pages