All Posts including "beer"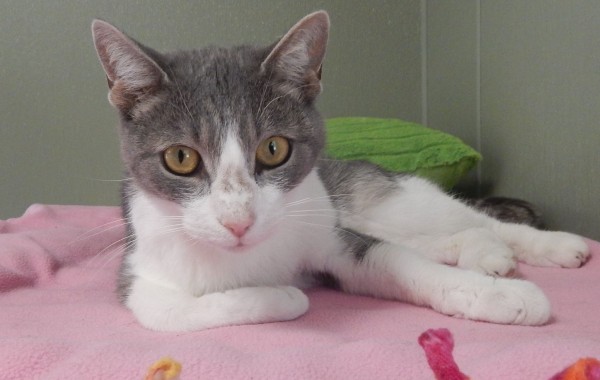 The Olde Bedford Beer Festival, The Bishop Carroll Wine Festival, Ales for Tails (support the Clearfield SPCA while enjoying great beer!), and the PA Veterans Farm Trail highlight this week's Local Food Notes.
Continue Reading: Local Food Notes for Nov. 3
Posted by Jamie Oberdick on 11/03, 2017 at 12:33 PM
Tags: LocalFoodNotes | beer | wine | farming |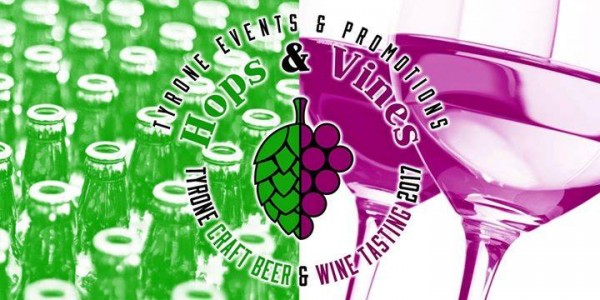 Local Food Notes for June 23 includes Bee Tree Berry Farm u-pick, "bites on boards" at Tait Farm, beer and wine tasting in Tyrone, and a gardening seminar put on by Penn State's Student Farm and the Lemont Barn.
Continue Reading: Local Food Notes for June 23
Posted by Jamie Oberdick on 06/23, 2017 at 01:25 PM
Tags: LocalFoodnotes | TaitFarm | Tyrone | beer | wine | gardening | BeeTree |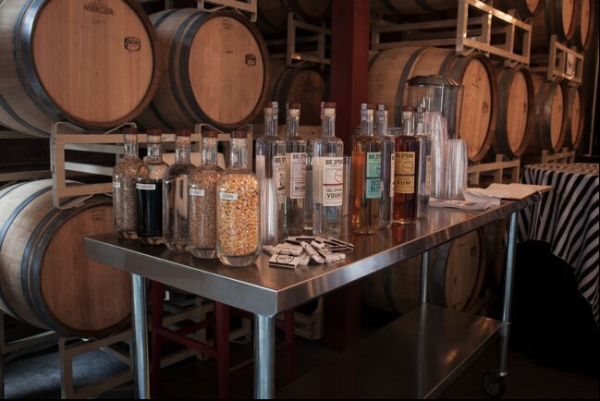 Tastings are no longer just for wine anymore.
Over the past 10 years or so, a variety of craft breweries, distilleries, and cideries have sprung up in Centre County and become a big part of the local food and beverage scene. To show off this local beverage bounty, the Central PA Tasting Trail was developed out of an initiative by the area's craft beverage community to unite and promote these businesses to locals and visitors alike, with the goal of gaining exposure for the craft beverage industry within Centre County.
Continue Reading: Central PA Tasting Trail broadens concept of tastings beyond wine
Posted by Jamie Oberdick on 04/15, 2016 at 12:49 PM
Tags: beer | cider | spirits | wine | TastingTrail |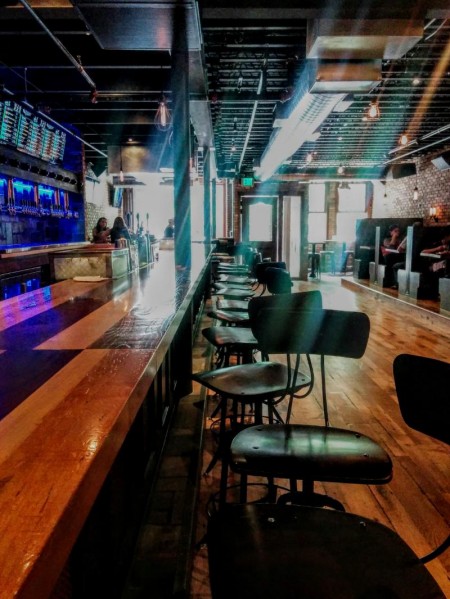 If you've visited any one of a number of popular restaurants in State College—including, but certainly not limited to, The Deli, The Saloon, and Bar Bleu—then you've had a taste of the Dante's Restaurants and Nightlife experience. Since the founding of Hi Way Pizza, which opened over 50 years ago under the precocious expertise of Andrew Zangrilli, Dante's has seen significant growth in town, most recently with the establishment of Liberty Craft House at 346 E. College Avenue. Since its opening in February of this year, managers J.P. Mills and Jennifer Zangrilli report that business has been "nonstop," news they shared with much satisfaction and maybe a hint of exhaustion.
I soon understood the fatigue, as Mills and Zangrilli related to me what they called the sometimes "painstaking" efforts that go into putting together and running a place like Liberty. From the brickwork that lines the front of the restaurant (the bricks come from Chicago); to the iron railings surrounding the outdoor seating area (they were re-purposed after originally being used in the former location of another Dante's establishment); to meats and cheeses that the Liberty staff cuts to order (neither is ever pre-cut, and the restaurant does not use auto-cutters); Liberty explicitly takes pride in their "passion for knowledge, skill, and small-batch artisan goods," no matter what it might cost them in weariness.
Continue Reading: Attention to detail in local food and drinks sets Liberty Craft House apart
Posted by Anna Lombardo on 07/09, 2015 at 02:13 PM
Tags: LibertyCraftHouse | beer | wine | HogsGalore |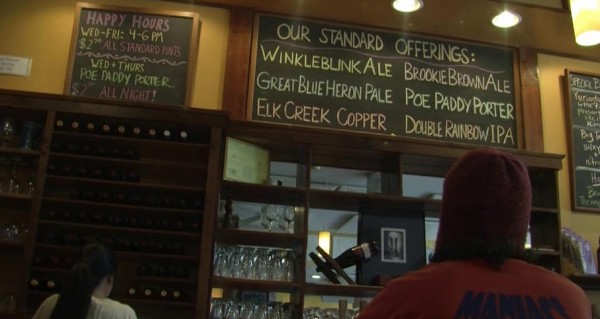 Centre County is the home to five of the country's almost 2500 craft breweries. Maria Bryant takes us on a video tour of them and finds each one is offering something a little different.
Continue Reading: Local Food Journey Video: A tour of Centre County's craft brewers
Posted by Maria Bryant on 05/20, 2014 at 12:47 PM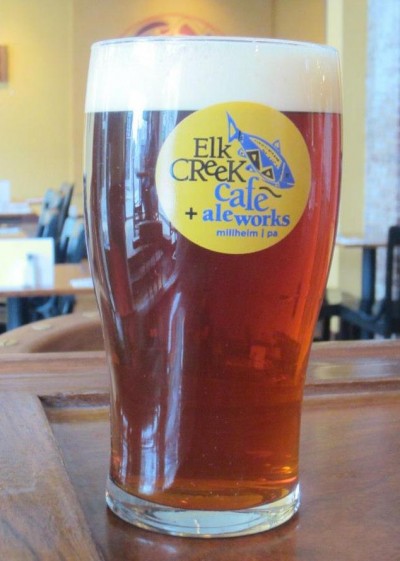 Editor's Note: This is part 1 of a two-part look at summer food and beer pairings with Centre County brewers - today, Elk Creek Cafe + Aleworks, and next Friday, Otto's Pub and Brewery. Traditionally, pairings of food and drink has usually been about wine. But over the last decade or so, as craft beers and ales have become more and more prevalent, beer and food pairings have come to the forefront. Everybody knows how well a nice cold glass of beer goes with wings or burgers, but what about more adventurous pairings? I recently talked to Tim Yarrington, the brewer responsible for the excellent libations that Elk Creek Cafe + Aleworks puts out on a regular basis, about some beer food pairings that will make you want to head to Millheim and grab a growler or two.
Continue Reading: Elk Creek brewer offers summer beer/food pairings
Posted by Jamie Oberdick on 05/10, 2013 at 02:34 PM
Tags: beer | ElkCreekCafe+BrewWorks | beerpairings | summer |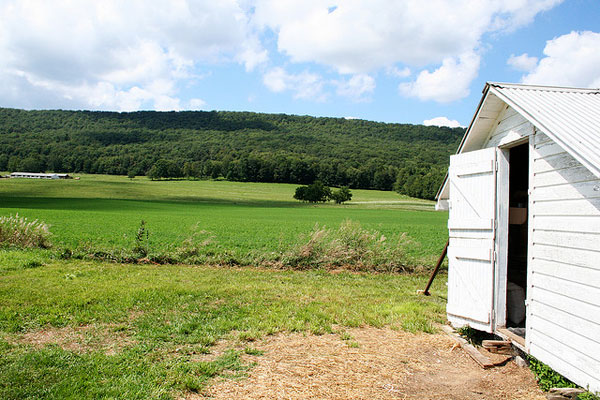 Support farmland preservation today with a toast in memory of one of its local patriarchs, Elton Tait. Visit Elk Creek Café + Aleworks in Millheim for a pint of Elton's ESB. Fifty cents of each pint sale goes to the Centre County Farmland Trust. Cheers!
Continue Reading: Toast to Elton Tait
Posted by Emily Wiley on 10/27, 2010 at 01:08 PM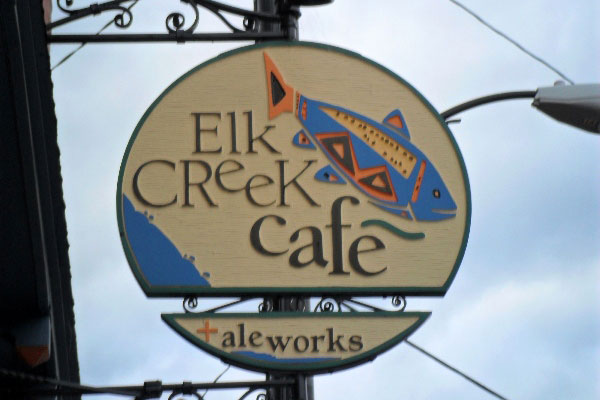 Overall, I am a typical Penn State student. I drink the beer that is on tap and on special. I'm so used to drinking the cheap stuff that I'm intimidated by craft brews. Also, because I come from a wine drinking family, I have limited experience with beer. Yet I was intrigued by the allure of Elk Creek Café + Alehouse, and so I traveled with my boyfriend 30 minutes to Millheim in pursuit of something other than Bud Light.
Continue Reading: Elk Creek Café + Aleworks in Millheim
Posted by Michele Frank on 09/16, 2010 at 12:19 AM
Tags: restaurant | beer |
Page 1 of 1 pages