All Posts including "audio"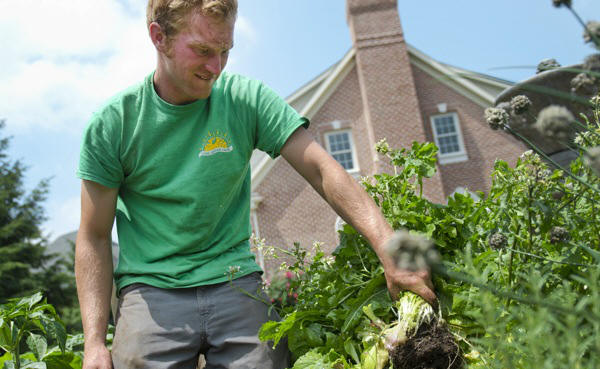 Originally published on the WPSU blog and broadcasted on WPSU-FM:
A new gardening concept is sprouting in Central Pennsylvania. Woody Wilson, a graduate of Penn State, took an idea he entered in an agriculture competition and made it his business. Wilson's Home Farms gives State College area residents another way to bring local vegetables to their kitchen tables. WPSU intern Jessica Paholsky went along with Wilson to find out more.
Continue Reading: A startup gardening service makes getting fresh vegetables easy
Posted by Jamie Oberdick on 07/23, 2013 at 01:03 PM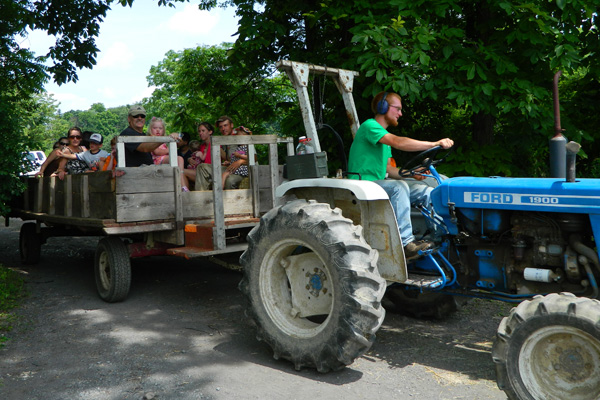 This Saturday, June 22, Tait Farm Foods will hold a Summer Solstice Celebration out at the farm to benefit the Centre County Farmland Trust. On a beautiful day last Saturday I went out to Tait Farm to talk to Kim about this event, and why farming and supporting our local farms is a vital to our community. To listen, click on the "play button" below.
Continue Reading: Interview with Kim Tait on Summer Solstice Celebration, local food economy
Posted by Jamie Oberdick on 06/20, 2013 at 04:28 PM
Tags: TaitFarm | SummerSolstice | event | localeconomy | audio |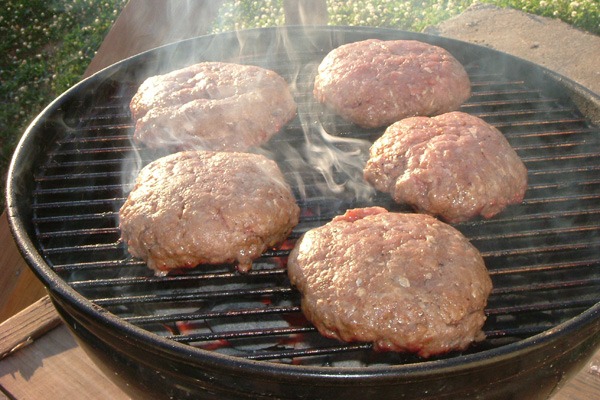 Americans have turned up their noses at the hamburger additive officially known as Lean Finely Textured Beef, now infamously called Pink Slime. Technically it IS beef, just not what consumers generally think of as beef. A celebrity chef's televised expose about the amonia-treated beef scraps set off consumer outcry, prompting supermarkets nationwide to stop selling the stuff. So, what's all the fuss about?
WPSU's Patty Satalia begins her audio report at the meat case in the State College Wegmans.
Continue Reading: Pink Slime
Posted by Emily Wiley on 04/19, 2012 at 04:28 PM
Tags: audio |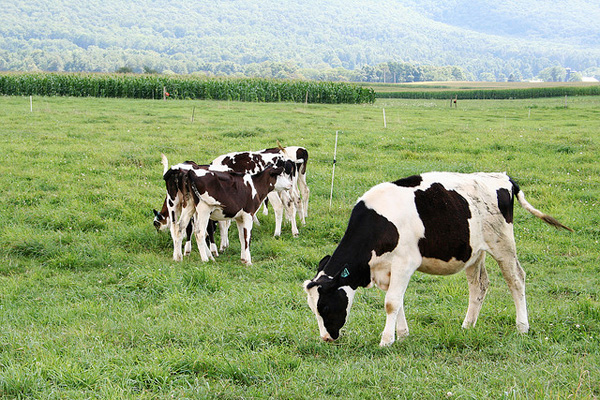 Is mighty Marcellus squeezing the milk industry? That's the finding of a new Penn State study. The Allegheny Front's Reid Frazier set out to find why dairy farms are folding amidst the gas boom.
Continue reading to hear Frazier's audio story.
Continue Reading: Why are Dairy Farms in the Marcellus Shale Closing?
Posted by Emily Wiley on 03/14, 2012 at 07:58 AM
Penn State is a school of traditions. And none of those traditions garners quite the devoted following that tailgating on a football Saturday seems to. WPSU's Local Food Journey's James Gherardi takes us tailgating.
Continue Reading: A Taste of Penn State Tailgates
Posted by James Gherardi on 10/06, 2010 at 07:12 PM
Tags: audio |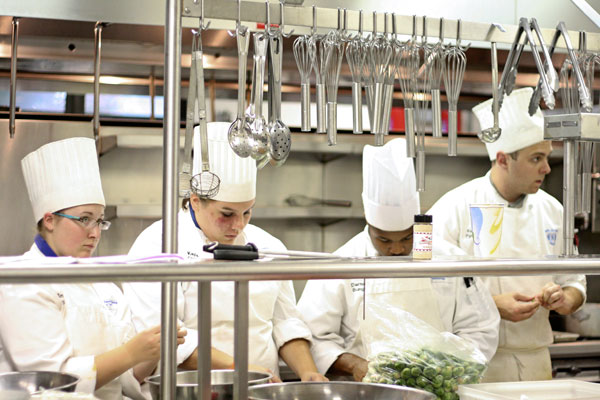 The culinary arts program at Penn College in Williamsport offers a unique hands-on teaching environment for aspiring chefs. Students not only learn to slice, dice, and chop, they learn to be gracious hosts in Le Jeune Chef Restaurant. Join Emily Wiley in the kitchen and at the table for a gourmet meal prepared with local ingredients.
Listen to the audio story and view a slideshow of photos.
Continue Reading: Where Young Chefs Train
Posted by Emily Wiley on 09/16, 2010 at 01:48 AM
Tags: restaurant | audio |
Page 1 of 1 pages