All Posts including "arugula"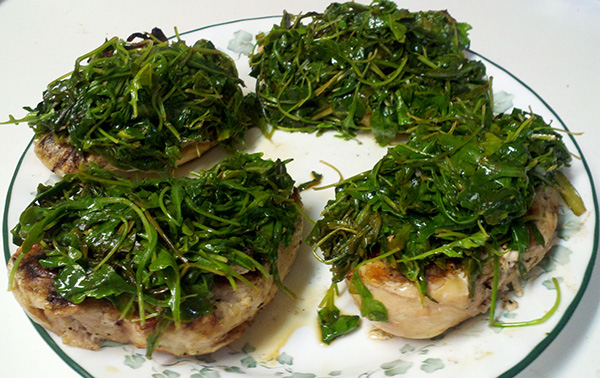 Well, what do you know. During the last several days the weather finally began to resemble spring after what was a pretty cold March, followed by a chilly start to April. Yesterday was especially nice and really got me thinking spring, a time of year that I just plain love.
There are two local-food related things that I love about spring time—the first fresh greens of the year and breaking out the grill. While a spring greens salad with a grill burger made from local beef is a nice way to kick off the spring season, I decided yesterday to try to combine greens and grilled meat in one dish.
Continue Reading: Tasting spring with grilled chicken with lemon-garlic arugula
Posted by Jamie Oberdick on 04/08, 2013 at 12:59 PM
Tags: spring | grilling | chickenbreast | arugula |
Page 1 of 1 pages