All Posts including "aid"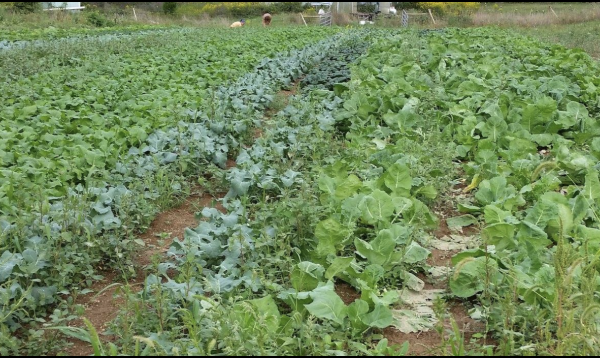 Ever wonder what goes on at a produce farm in October? You might assume that the crops are in and it's time to lean back and sip some hard cider. For farms growing grain and soybeans, this might be true. For organic produce (and fruit) farms like Jade Family Farm, this is one of the busiest times of the year.
Our regular harvest share season ended Oct. 24, so we no longer have to harvest and pack some 90 orders per week. But we still offer customers an opportunity to order "a la carte." The North Atherton Farmers market won't close until Thanksgiving and the Boalsburg market will be indoors starting Nov. 7 all winter and spring. So we will still be harvesting, going to market, and selling wholesale to several outlets.
Continue Reading: Fall at the Farm
Posted by James Eisenstein on 11/02, 2017 at 10:59 AM
Tags: UnpaidFieldHand | JadeFamilyFarm | autumn |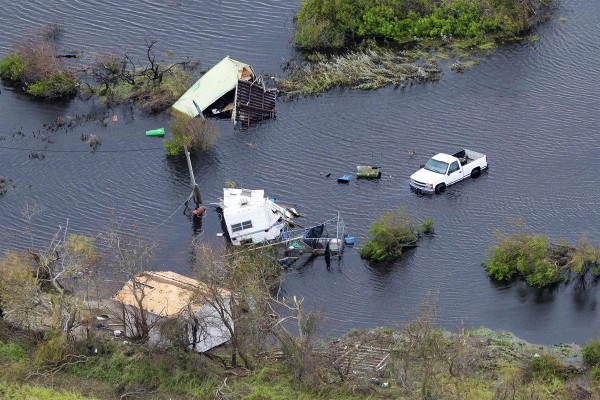 Hurricane Harvey will go down in history as one of the worst natural disasters ever to hit the United States. By now you've seen the images of flooded homes, of people with what possessions they can save on boats looking for shelter, and of highways under 15 feet of water.
While the human cost is great, much of it has been focused on urban areas. Meanwhile, farmers in southeast Texas and Louisiana have suffered greatly and can use our help.
Continue Reading: How to help the Texas local food community recover from Harvey
Posted by Jamie Oberdick on 08/30, 2017 at 07:10 PM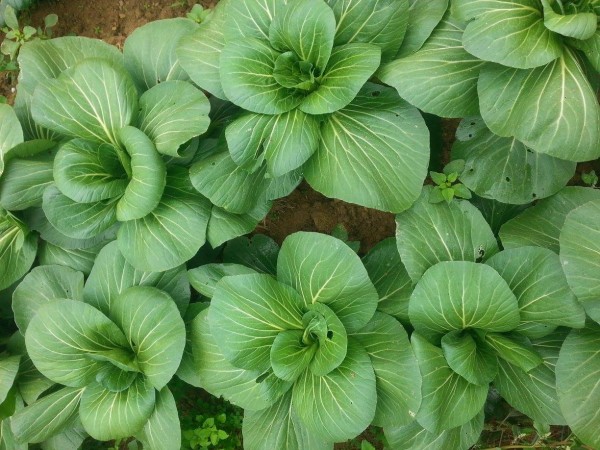 Now is the time to plant seeds for fall crops. No seeding, no fall crops, less fall income, and painful mortgage payment woes. So on July 20, John invited yours truly the Unpaid Field Hand, daughter Evelyn, and nephew Matthew to plant 47 flats worth of seeds on his list. Each flat has 128 cells, and my calculator tells me 128 times 47 comes to 6,016 seeds.
It took the three of us working hard about three hours to go through the process. We used organically certified seed starting mix to which we addd organic fertilizer and mixed in a big tub. Each of the 47 flats needs to be filled loosely to the top of each cell, putting one flat on top of the other and pressing down so there is room to put in the seed, inserting the seed, making a marker with the date and variety for each flat, filling the cells in the seed flats loosely to the top, and watering the seeded flats.
Continue Reading: Planting fall crops at Jade Family Farm
Posted by James Eisenstein on 08/16, 2017 at 01:16 PM
Tags: UnpaidFieldHand | fallvegetables | JadeFamilyFarm |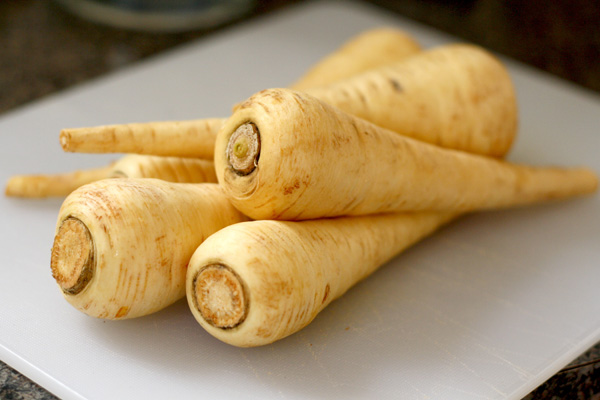 It goes like this:
The Parsnip
The parsnip, children, I repeat,
Is simply an anemic beet.
Some people call the parsnip edible;
Myself, I find this claim incredible.
We like parsnips, and we like to grow them. It ain't easy. The seeds are very small and it's difficult to space the seeds properly when sowing. Usually they are too far apart to produce a profitable crop, tempting John to mutter his intention to plow them up.
Continue Reading: My Least Favorite Ogden Nash Poem
Posted by James Eisenstein on 07/26, 2017 at 11:59 AM
Tags: UnpaidFieldHand | parsnips |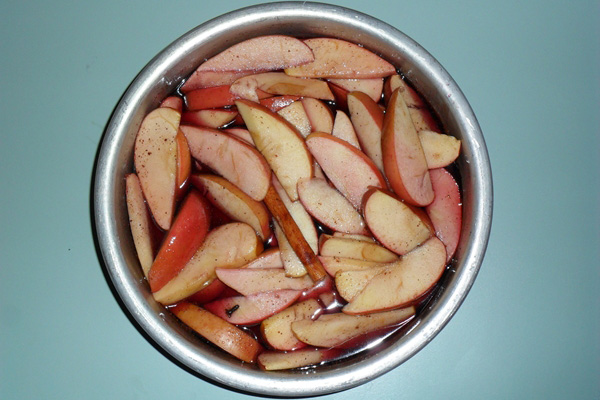 According to a TIME magazine article, conventional farmers use pesticides liberally in their orchards, in part to prevent blemishes that can hurt the value of their product. As a result, Americans have come to assume that apples should be as taut and unblemished as a supermodel's face—a plastic perfection you wouldn't often see in unimproved nature. Here is a perfect example.
Continue Reading: Should you incur the trouble and expense of trying to buy organic apples? And if so, why?
Posted by James Eisenstein on 06/13, 2017 at 02:22 PM
Tags: UnpaidFieldHand | apples | organic |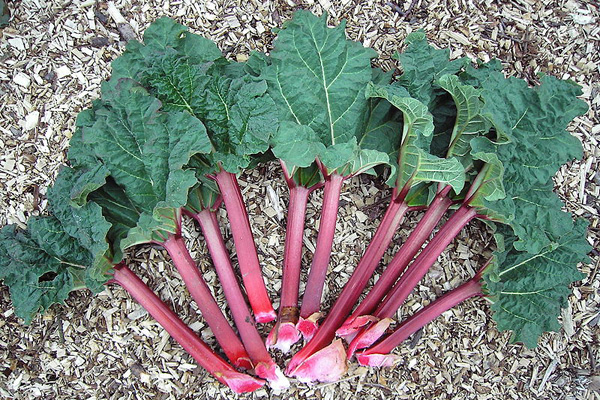 When I was just a lad, I arranged a field trip for my environmental politics class to visit Tait Farm. I'll never forget one young lass's amazement upon learning that carrots do not appear magically at the supermarket, the product of spontaneous generation in a cellophane bag. She learned that they grow in the ground! You can even pull them up, brush off the soil, and eat them.
So it's no wonder I am curious about how much some of our farmers market customers know about where rhubarb comes from. Obviously, it must be from our farm, and it sure looks like a stalk. What might not be so clear is what goes into growing it. So I'll show you thanks to the magic of pictures.
Continue Reading: Some of what you need to know about rhubarb but didn't think to ask
Posted by James Eisenstein on 05/10, 2017 at 11:44 AM
Tags: UnpaidFieldHand | farming | rhubarb |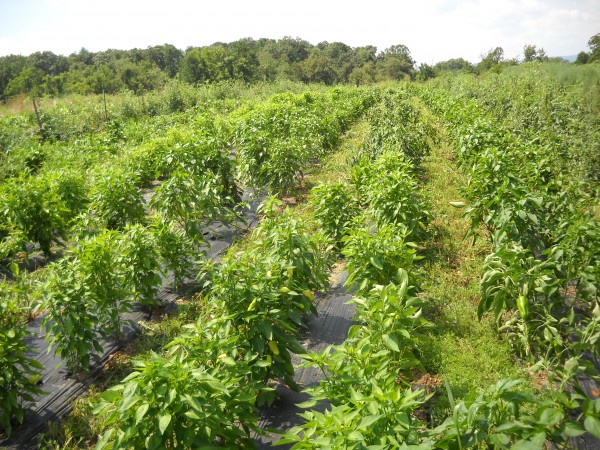 Many people, concerned about the environmental crisis and climate change, are signing petitions, contacting elected officials, contributing to organizations, and joining protest marches. The connection between undertaking such activities and making a real difference is indirect and tenuous. But there's something you can do every day to make a real (albeit small) difference: Something if everyone did, could add up to a big impact.
People have to eat every day, and for those of us lucky enough to be able to afford sufficient food, we have the opportunity to make a difference through the choices we make about what food to purchase and eat.
Our food purchases and eating habits are so ingrained and routine that their implications for the climate in particular and the health of earth's life-sustaining processes generally go unnoticed. But making conscious food choices can have profound effects.
Continue Reading: The Triple E-A Approach to Climate Change
Posted by James Eisenstein on 04/25, 2017 at 11:17 AM
Tags: UnpaidFieldHand | climatechange |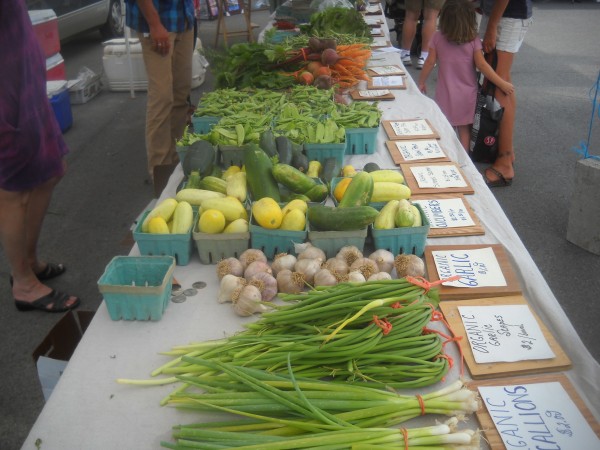 Editor's Note: James wrote this Unpaid Field Hand piece before our sudden spring preview this week, but as we all know, winter likely isn't dead just yet.
While you might be shivering quietly cursing Punxsutawney Phil and lusting for spring, the local farmers we rely on for locally grown food are already getting to work. Decisions about what to grow in 2017 are nearly complete, seed ordering is largely done, additional fruit trees and berry plants ordered, and CSA brochures for the coming season printed. The list of uncompleted tasks on the winter "to do" list is barely shorter than in December. The problem is that most of the items are "too far down on the to-do list."
So the time has come to start getting to work. Onions are "day sensitive," which means that in order to bulb up, they have to be already growing as the days begin to lengthen. At Jade Family Farm, John and daughter Evelyn began seeding onions in January with lettuce to begin soon.
Continue Reading: Unpaid Field Hand: Intimations of Spring
Posted by James Eisenstein on 02/21, 2017 at 12:59 PM
Tags: UnpaidFieldHand | winter | farming |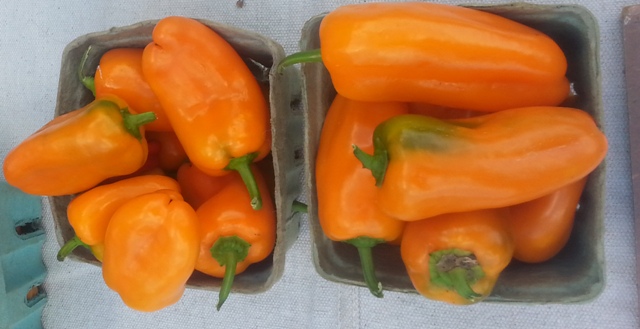 Have you ever thought about how the beautiful peppers you see at farmers markets got there?
"The farmer brought them in his van" isn't the sort of answer I'm looking for. I got to thinking about this the other day as I was harvesting peppers. Unless you are a home gardener or your parents had a garden (that you undoubtedly refused to help weed) when you were growing up, you may well have little idea. This serious deficiency is about to be remedied, thanks to the ole' Unpaid
Field Hand.
Continue Reading: How your favorite peppers get from farm to market is trickier than you think
Posted by James Eisenstein on 09/02, 2015 at 11:51 AM
Tags: UnpaidFieldHand | peppers | JadeFamilyFarm |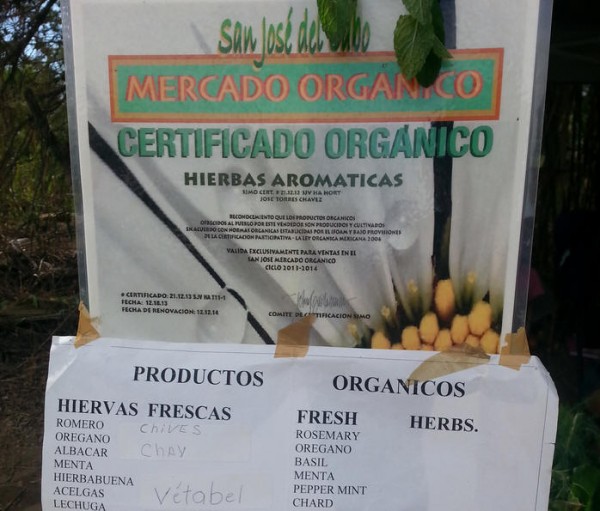 While most of you were able to enjoy winter in February, my wife and I had to go to Mexico for three weeks. I knew we would miss experiencing the well below zero temperatures that promised to devastate our stink bugs population. I also wondered how much I would miss the fresh organic food available here.
But when we arrived in San Jose del Cabo near the tip of Baja California, I was delighted to find the organic food movement thriving. We were able to walk from our motel in the city's arts district to an organic farmers market, chock full of vendors selling fresh organic vegetables, meat, and eggs. Almost everything you can find at the Boalsburg Farmers Market in mid-summer was available and all of it organic.
Continue Reading: Unpaid Field Hand travels to Mexico and samples their local food scene
Posted by James Eisenstein on 05/14, 2014 at 02:14 PM
Tags: UnpaidFieldHand | Mexico | farmersmarket |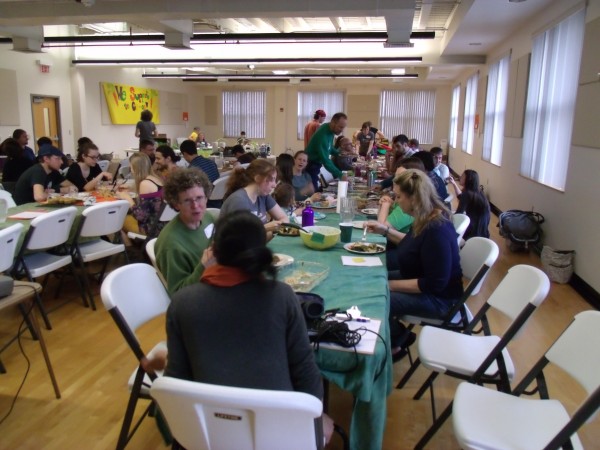 Editor's note: You can read Part One of this post here.
What would a local food system look like? Unless really hard times come when we are unable to import anything, we are likely to continue to draw upon distant sources for such things as olive oil, citrus fruit, avocados, pistachios, and high fructose corn syrup (just testing to see if you are paying attention on that last one).
Continue Reading: My Local Food Fantasy Revisited: Part Two
Posted by James Eisenstein on 04/19, 2013 at 05:19 PM
Tags: unpaidfieldhand | localfood | |
Page 1 of 1 pages