All Posts including "SNAP"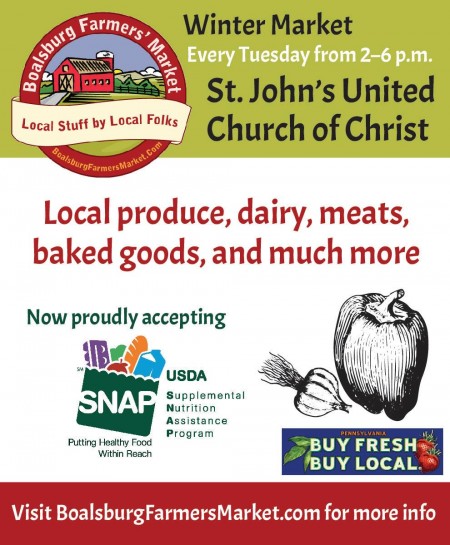 The Boalsburg Farmers' Market is proud to announce that SNAP EBT (Supplemental Nutrition Assistance Program) are now accepted at this local year-round market.
This program allows SNAP customers to get fresh local fruits and vegetables along with baked goods, eggs, plants that produce edible foods, honey, meat and more. It is an all around win for the market, consumers, and farmers.
"We will be the first farmer's market in Centre County to accept SNAP benefits, but we don't want to be the last. We are hoping that our program will serve as a successful pilot for other area markets. The goal is that everyone in our community will have equal access to healthy, local foods", says Sarah Potter, who works with the market to do programming and outreach.
Continue Reading: Boalsburg Farmers Market now accepts SNAP benefits
Posted by Jamie Oberdick on 02/17, 2016 at 02:35 PM
Tags: Boalsburgfarmersmarket | SNAP |
Page 1 of 1 pages