All Posts including "Kid"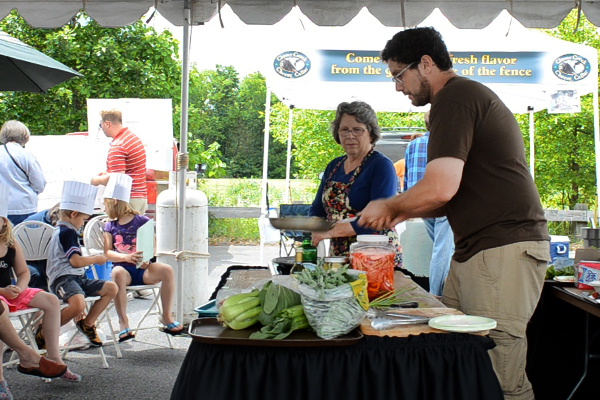 Students from Corl Street Elementary school have been invited to attend a cooking demonstration at the Boalsburg Farmers Market on Tuesday, June 10. The highlight of the event will be a "learning kitchen" cooking class conducted by Tony Sapia of Gemelli Bakers that will show children how to make simple dishes using ingredients obtained from the market. He will be assisted by noted local food writer and chef Anne Quinn Corr and her students from Penn State's nutrition program. After the demonstration, the vendors at the market will answer questions from the children about how they grow and make the products sold at the market, and Corl street students will be able to use a voucher worth $5 to purchase items themselves.
Continue Reading: Kids Day Learning Kitchen at Boalsburg Farmers Market June 10
Posted by Jamie Oberdick on 06/09, 2014 at 12:04 PM
Tags: BoalsburgFarmersMarket | KidsDay | cookingdemonstration |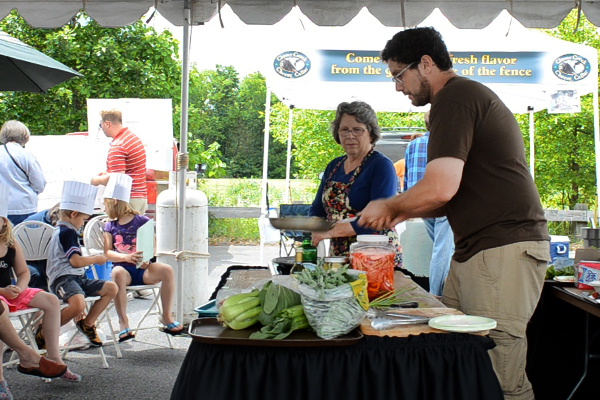 Children watched Tony Sapia of Gemelli Bakers demonstrate how to prepare local food at the Boalsburg Farmer's Market during Tuesday's Kid's Day. They share their favorite food and other experiences at the farmer's market.
Continue Reading: Local Food Video: Kid's Day at Boalsburg Farmer's Market
Posted by Jessica Paholsky on 06/13, 2013 at 01:17 PM
Tags: BoalsburgFarmer'sMarket | KidsDay | video | Gemelli |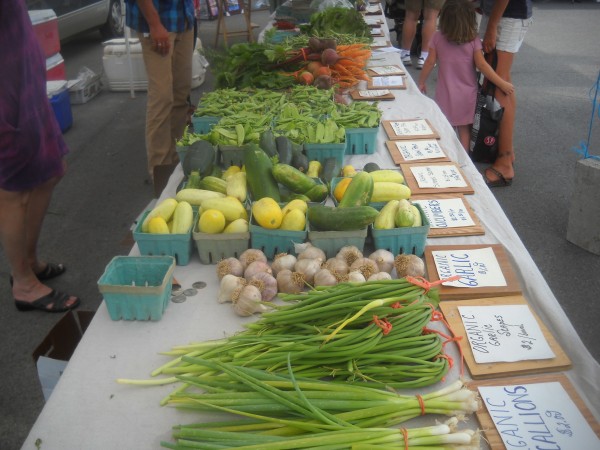 Kids Day at the Boalsburg Farmer's Market will occur Tuesday, June 11. The event will feature Tony Sapia of Gemelli Bakers demonstrating to children how to prepare simple dishes from products available at the market. This will happen at 3:00 p.m. at the Pennsylvania Military Museum. After the demonstration, farmers and other vendors will be available to talk to children in attendance about what they do.
Continue Reading: June 11 is Kids Day at the Boalsburg Farmer's Market
Posted by Jamie Oberdick on 06/10, 2013 at 01:07 PM
Tags: Kid'sDay | BoalsburgFarmer'sMarket | children | events |
Page 1 of 1 pages