All Posts including "Harrison"
Bellefonte Arts and Craft Fair, State College Brew Expo, Tait Farm's Annual Tomato Festival, and an award-winning meal at Harrison's Wine Grill and Catering highlight this week's Local Food Notes.
Continue Reading: Local Food Notes for Aug. 14
Posted by Jamie Oberdick on 08/14, 2015 at 02:24 PM
Tags: LocalFoodNotes | TaitFarm | Bellefonte | Harrison's | BrewExpo |

From our friends at Harrison's Wine Grill & Catering:
World Diabetes Day, a day set aside for the global diabetes community to join their voices in order to raise diabetes awareness and advocacy, is Nov. 14.
Dine in at Harrison's from Nov. 10-Nov. 16 between 11:00 a.m. and 9:00 p.m. and 10% of all lunch, dinner, bar, and carry-out sales will be donated to Juvenile Diabetes Research Foundation (JDRF) to help support promising diabetes cure research.
Our menu features many low-carb and Type 2 diabetes-friendly selections. You can eat well and…
Continue Reading: This weekend get great local food at Harrison's and help fight diabetes
Posted by Jamie Oberdick on 11/14, 2014 at 11:59 AM
Tags: Harrisons | fundraiser |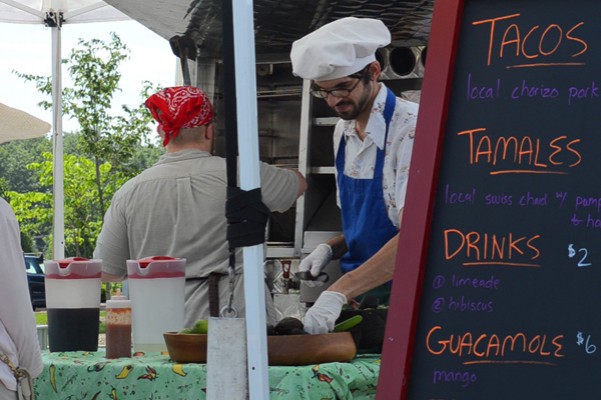 While we are most certainly not Philadelphia or Pittsburgh, we here in Central Pennsylvania are not living in a good-food black hole. We have some excellent restaurants and other vendors of prepared meals/snacks using local food ingredients in our area. You can find local food in fine dining establishments, taverns, diners, festivals, and, of course, farmers markets. Here are five great local food items that we think you must try:
Continue Reading: Five must-have local food bites
Posted by Jamie Oberdick on 05/07, 2014 at 11:29 AM
Tags: ElGringoTacoTruck | Harrison'sWineGrill | WayFruitFarm | ElkCreek | Gemelli'sBakery |

Harrison's Wine Grill and Catering has established itself as a go-to place for outstanding dining with a local food focus, but they also conduct one of the most-delicious and well-respected fundraising programs in the state. Harrison's Eat Well Fundraising program has been awarded the National Restaurant Association's 2010 Good Neighbor Award and the CBICC's 2010 Philanthropy Award.
State College's Easterly Parkway PTO and Harrison's are once again teaming up for an Eat Well fundraiser. From today though Sunday, March 30, if you mention to your Harrison's server that you are a supporter of Easterly Parkway PTO, Harrison's will donate 20 percent of your check before taxes and gratuity to Easterly Parkway PTO. But that's not all.
Continue Reading: Easterly Parkway PTO latest to do fundraising local-food style with Harrison's Wine Grill
Posted by Jamie Oberdick on 03/21, 2014 at 01:12 PM
Tags: fundraiser | Harrison's | EasterlyParkwayPTO |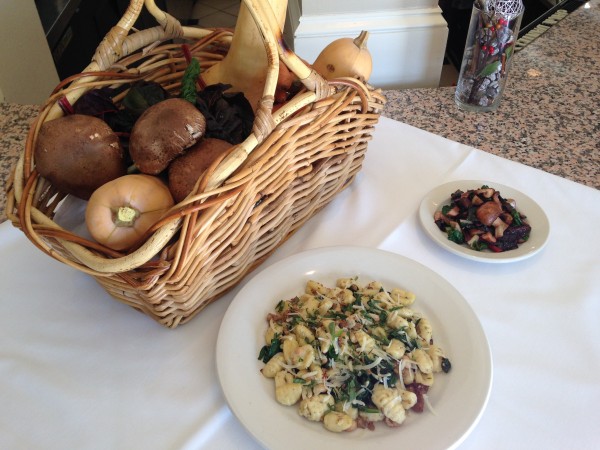 Valentine's Day is just around the corner, and love is certainly in the air at Harrison's—love for local food, that is! Harrison Schailey, owner of Harrison's Wine Grill on E. College Ave, came all the way from California as an organic farmer, hoping to bring some Left Coast influence to State College when he opened the restaurant. "After a while, I realized people didn't go for that."
What Harrison found was that people didn't want a taste of California—they wanted a taste of State College. And why wouldn't they? With the abundance of farms around the area offering a variety of options, it would be a shame not to take advantage. "It just made sense," he says.
Of course, the winter climate here in Central Pennsylvania is nothing like California, but Mr. Harrison has adapted. When it comes to vegetables especially, winter takes a toll on local produce. "It is difficult during the winter, especially now that it's been so cold, but we get what's available."
Continue Reading: Harrison's Wine Grill to share the love for local food on Valentine's Day
Posted by Jordan Reabold on 02/03, 2014 at 03:16 PM
Tags: Harrison'sWineGrill | Valentines | localfood | mushroom | butternutsquash |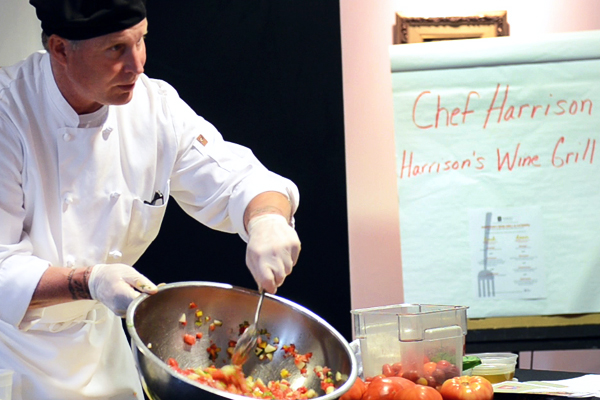 During this first annual Happy Valley Culinary Week, chefs demonstrate and celebrate the art of cooking local food. Chef Harrison Schailey of Harrison's Wine Grill and Catering demonstrated how to make gazpacho during the event. His restaurant, Harrison's Wine Grill and Catering, was one of several in State College and Bellefonte to offer a discounted, fixed-price menu that featured local options.
Continue Reading: Local Food Video: Chef Harrison demonstrates his tasty skills during Happy Valley Culinary Week
Posted by Jessica Paholsky on 06/19, 2013 at 01:25 PM
Tags: Culinaryweek | 2013 | Harrison's | video |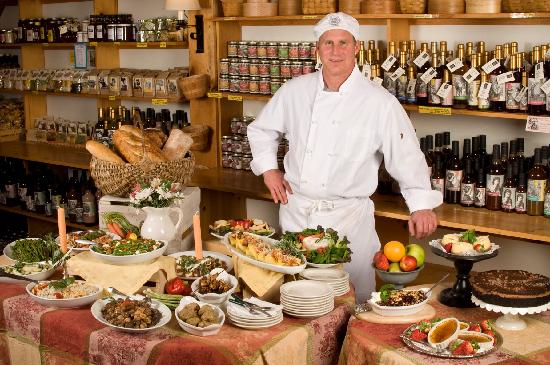 As our Unpaid Field Hand pointed out yesterday, the local food scene here in Central Pennsylvania is growing as rapidly as a tomato plant in June. One of the pioneers and advocates of local food is Harrison's Wine Grill and Catering, located within the State College Hilton Garden Inn. They do local food and they do it quite well, as evidenced by multiple awards for both their restaurant and their catering. This Local Food Journey post will take a look at how Harrison's built relationships with local farms and other vendors to become a go-to source for innovative dishes made with Central Pennsylvania ingredients.
Continue Reading: How Harrison's innovation, partnerships with local vendors create great dishes for diners
Posted by Jamie Oberdick on 04/18, 2013 at 05:47 PM
Tags: Harrison's | localvendors |
Page 1 of 1 pages