All Posts including "GoFundMe"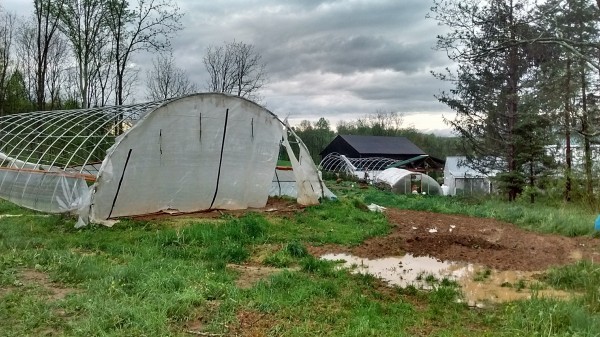 In just 15 minutes, one of Central Pennsylvania's oldest working farms took the hardest blow from nature it has ever felt in its history. And they need our help to recover.
The more than 200-year-old, 8th-generation Clan Stewart Farm, located roughly between Huntingdon and State College in Huntingdon County, was one of the victims of Monday's severe weather that spawned a confirmed tornado near Rebersburg and brought down trees and wires throughout the county. Straight-line winds were likely what hit the Clan Stewart Farm, and they did plenty of damage.
Continue Reading: Clan Stewart Farm hit hard by Monday's storms; how you can help them recover
Posted by Jamie Oberdick on 05/05, 2017 at 02:10 PM
Tags: ClanStewartFarm | GoFundMe |
Page 1 of 1 pages