All Posts including "FarmFest"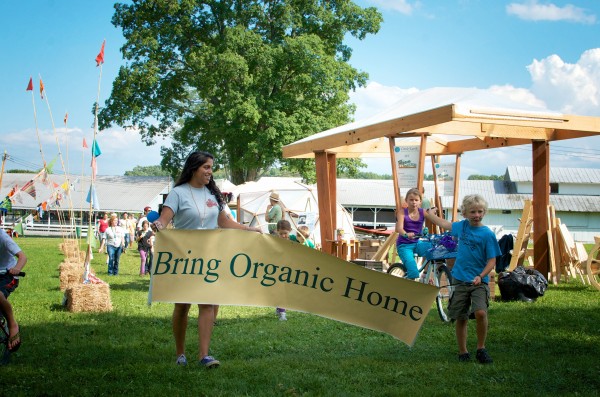 Editor's Note: This is a fantastic event that's perfect for any local food enthusiast. Come learn about local organic farming, enjoy some wonderful local food, and just have some fun…
Visitors to Pennsylvania Organic FarmFest 2017​, the two-day organic agriculture and sustainable living event, will enjoy a full slate of interactive family activities, live entertainment, local, organic food and craft vendors, and speakers, educational workshops and demonstrations at the Centre County Grange Fairgrounds, Centre Hall, PA, July 28-29.
FarmFest is free and runs Friday, July 28, from 9:30 a.m. to 10:30 p.m. and Saturday, July 29, from 9:00 a.m. to 8:00 p.m.
Continue Reading: FarmFest celebrates 20 years of organic agriculture in Pennsylvania this weekend
Posted by Jamie Oberdick on 07/28, 2017 at 12:28 PM
Tags: FarmFest | organicfarming |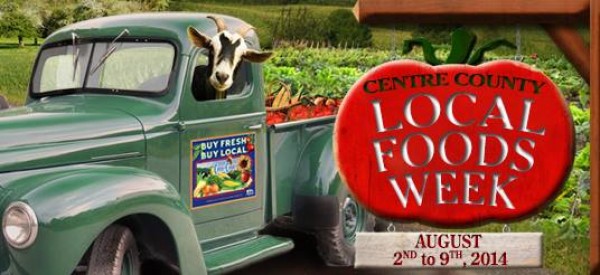 As any reader of this blog is well aware, we live in an area full of fantastic sources of local food. And it's growing, from new places to find local food to the excitement building around the burgeoning Friends & Farmers Coop and their plans to build a grocery store dedicated to local food. Really, something as awesome as our community of farms, markets, roadside stands, local food restaurants, etc. is something to be celebrated.
With that in mind, the Pennsylvania Association for Sustainable Agriculture (PASA) is celebrating Local Foods Week August 2-9 with a variety of events, including the Centre County Farm Tour. FYI, this year, folks can buy a farm tour pass on-line or at the farmers markets during Local Foods Week. Purchasing a pass in advance means you can go to some of the farms starting at 10:00 a.m. (please review the list to see which ones open early). Passes will be available only at the North Atherton Farmers Market and the Millheim Farmers Market on the day of the tour.
More details about Local Foods Week, including other events:
Continue Reading: Local Foods Week celebrates our local bounty Aug 2-9
Posted by Jamie Oberdick on 07/31, 2014 at 01:58 PM
Tags: LocalFoodsWeek | 2014 | FarmTour | FarmFest | GoldenBasket |
Page 1 of 1 pages