All Posts including "Creamery"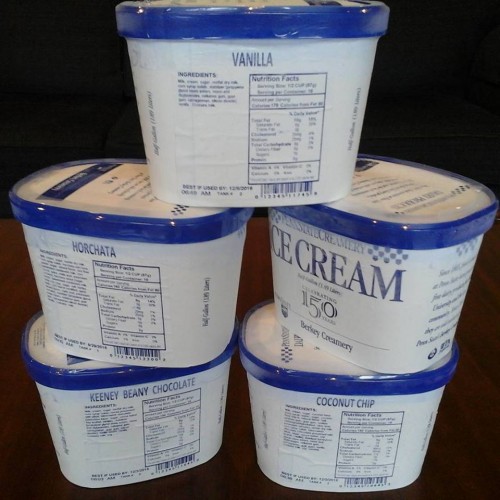 Normally you don't think about ice cream in December, although the temperatures recently here in Happy Valley have been almost ice cream eating weather!
We are having a gang of friends and family at our home this holiday season. The BEST and easiest dessert, and one that my children, who live far away, count on each year, is Penn State Creamery Ice Cream. It is rich and creamy, deliciously filled with calories—-just right for holiday decadence. And despite the urban legand that Creamery Ice Cream is only sold on campus because it does not meet FDA standards regarding it's fat content, the people at Berkey say that is not true. The FDA only has standards for minimum fat content in ice cream, not maximum! And while you probably should not eat it every day, for a holiday treat, it is a delight. My granddaughter, Alice, gave her approval this summer!
Continue Reading: Attention: Berkey Creamery to close Dec. 23 until February, ice cream still available online
Posted by LacCreta Holland on 12/22, 2015 at 12:59 PM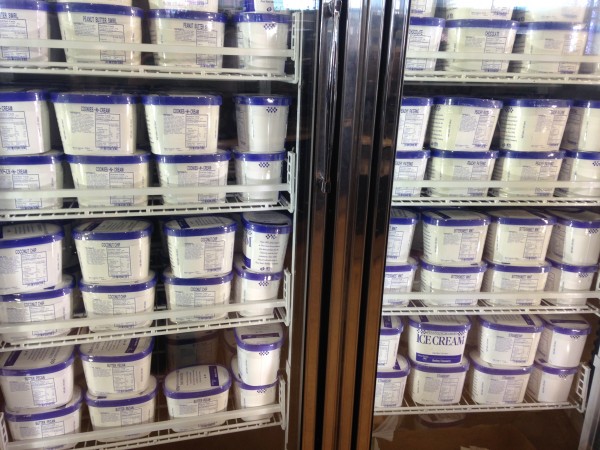 If there's one piece of advice people get when they visit State College, it's this: go to the Berkey Creamery. There's a reason why Penn State fans are lined up around the block during football weekends, willing to wait as long as they must for a cone of Peachy Paterno or a half gallon for the road. In fact, every time I visit home, I bring two half gallons with me; my family and friends can't get enough of it. While people from across the country can get Creamery ice cream delivered to them, it's a business that we'll always be proud to call local.
As often as we visit the Creamery, there's so much that a lot of people don't know about it. For instance, the proceeds from all sales contribute toward research, education, and extension programs in the Department of Food Science and the College of Agricultural Sciences. They make all dairy products on site—70 percent of the milk used comes from PSU cows, and the rest is from local farms. The milk arrives via tanker truck, and it is immediately tested for antibiotics, butterfat, and bacteria. Over 4.5 million pounds of milk is used every year on an assortment of cheeses, spreads, milk, yogurt, frozen yogurt, sherbet, and of course, ice cream. In order to ensure safety in the plant during any manufacturing process, all employees must follow the Good Manufacturing Practices.
Continue Reading: The story behind your Creamery cone
Posted by Jordan Reabold on 03/28, 2014 at 12:32 AM
Tags: Berkeycreamery | icecream |
Page 1 of 1 pages